Game For Peace is a trending game from Tencent at the moment. This version is somewhat similar to PUBG, which promises to continue to replace the success of PUBG in the world. As you know, PUBG has created a craze in the gaming community and good effects. However, there are many existing problems. Many negative players are too passionate about it and cause unnecessary problems. That made PUBG banned from playing in some countries because of its violence. Also, it has reduced the joy of players when not playing with friends and joining communities. In this situation, Game For Peace will be an effective solution to help players continue to participate in these exciting matches.
To reduce the violence of the game, the developer of Game For Peace had to redo the game with more soft and appropriate elements. However, the game still took the military theme against terrorism. In this article, we will share you with all the interesting information about the game. Besides, we would like to provide you with the link to easily download for mobile phone.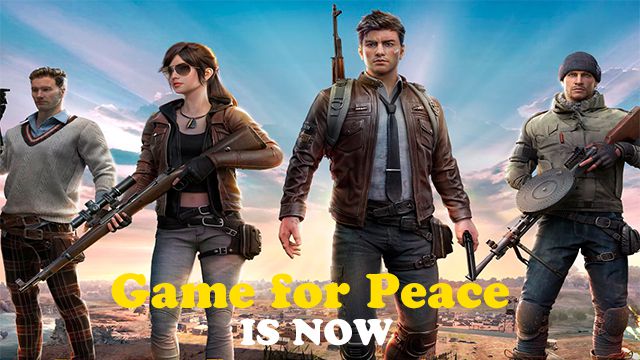 Introducing Game For Peace
The gameplay
Game For Peace retains the familiar and attractive gameplay of a Battle Royale game. A large map with 100 players will be your destination. Right after landing on the island, gamers have to start collecting items and strengthening weapons. You can then have fiery gun battles and sweep your entire enemy to win the top position. However, the mission would not be as easy as in theory. In fact, you need to play a lot to gain more experience like how to move, collect and fight. The most important thing is that you have to survive to the end of the game.
In addition, Game For Peace will still have complex control with many different operations. It requires players to be very focused and quick. You need more control and faster to take advantage of the matches. Besides, players also need to constantly observe small maps and terrain to quickly find strategic positions in the ring to master the match. From the good positions, you can easily defeat and track the actions of other players. Normally, beneficial positions will be higher points and have many points to hide.
BO ring
In PUBG, unfer the player's blood bar, there will be an energy bar to help players heal quickly. However, with Game For Peace, it becomes a signal bar. In this game, the safe zone will be called the signal zone. If the player is outside the signal area, the signal bar will not stop falling. If the signal bar goes to 0, the player will have to stop the game. It is quite similar to the Bo ring in PUBG.
Also, Game For Peace has a new item called "Signal Pin". When using it, you will gain a certain value on the signal bar. That will help them stay longer outside the signal area. In addition, the Bo ring in Game For Peace will also be changed to red, not normal blue.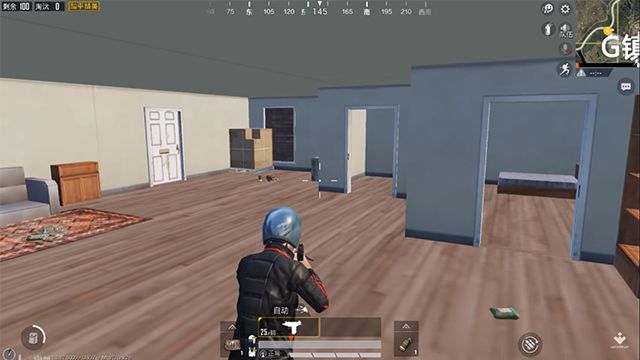 The game modes
In addition to the usual game modes found in PUBG Mobile Lightspeed, Game For Peace adds 4 Vs 4 mode. This is quite a typical feature of many FPS shooting games. In which, 8 players will be divided into two teams with different missions in each match. However, this new game mode will not be favoured by many players. Because if the player wants to choose an FPS title, there will be many other great titles to choose from. However, Game For Peace will still want to have new modes to enrich the game and also to meet the needs of some players. Many people will definitely see the changes not too significant. Surely, PUBG players will also quickly get acquainted with this new game.
The graphics and effects
Compared to PUBG, Game For Peace has sharper graphics. It will be somewhat similar to PUBG – Timi version. However, it can also be trouble. Because many players share that they don't like strong light intensity. It causes their eyes to be dazzling and unfocused for a long time. Hopefully, Game For Peace will improve this to bring the good light level.
About effect, because the game wants to overcome game censors in China and many other countries, Tencent is forced to change some of the more realistic effects to become more animated. For example, when you shoot at the target, there will be red blood splashed. However, the blood will be replaced by splashing sparks at the moment. When you defeat an opponent, they will wave to you as a goodbye to start a new game.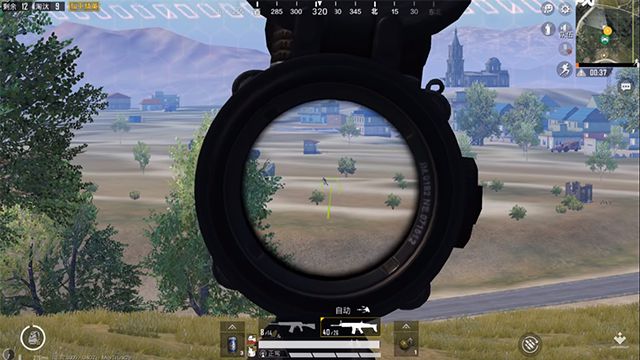 Download Game For Peace APK for Android
Game For Peace is a great game, which is definitely a significant replacement for PUBG in the future. It will be the next choice for players who love the Battle Royale genre. You can quickly experience the game now to quickly experience its new changes. Please click the link below to download the game! Don't forget to leave reviews or share games if you find it interesting. Thanks and have a fun game!