Shadowgun War Games is an outstanding game on mobile from the developer MADFINGER Games. This game was announced in late 2018 to make a difference on mobile shooting games genre. However, until the second half of 2019, MADFINGER Games decided to release the game. Shadowgun War Games are 5vs5 matches with a "occupy the flag" mechanism. Players will have to use special abilities of the heroes combining with their skills to defeat the enemy and take their flags. Shadowgun War Games promises to be an interesting esports game. Let's check it out right now!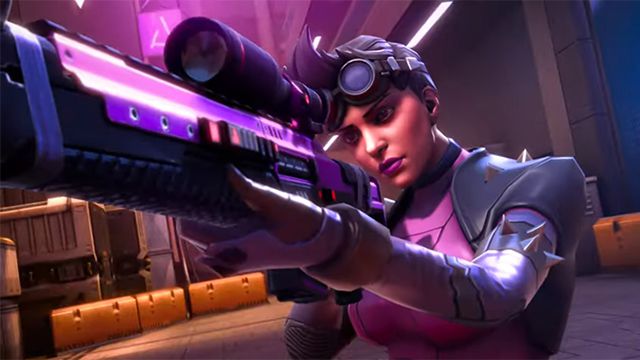 Introducing Shadowgun War Games
The gameplay
MADFINGER Games has a lot of experience in producing shooting action games. They are famous for many quality products such as UNKILLED, Shadowgun Legends, Dead Trigger 2, Dead Trigger… Their games always receive great attention from the gaming community. Shadowgun War Games will be the product of modern experience and technology. The game is like Cooperative gameplay (Co-op), in which players will join battles with their teammates as well as coordinate with teammates to create good tactics. Basically, the ultimate goal of the matches is to occupy the opponent's flag. The player will need to defeat as many enemies as possible. However, Shadowgun War Games will have a lot of tactics to win your opponent.
For first-person shooter games like Shadowgun War Games, players will need to aim accurately. You can only observe targets under your vision. But gamers have to turn the screen a lot that needs more operations on the device. MADFINGER Games also understood this, so it will integrate the mechanism of changing the perspective based on the player's movement direction. That will bring a lot simpler in the gameplay of Shadowgun War Games.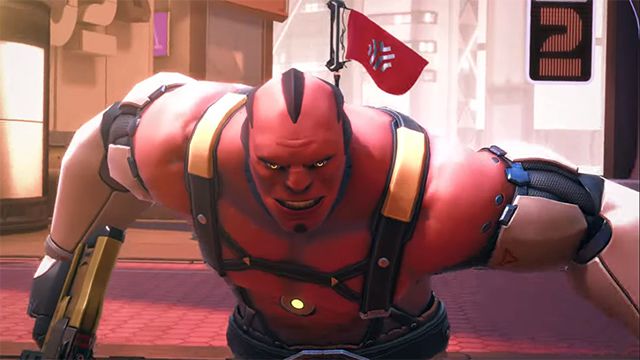 The key features
Unique character
Shadowgun War Games creates special characters with very different abilities for fighting. Players can exploit those skills to give an advantage in fighting and coordinating with teammates. Winning will become a lot easier when you make good use of the skills. You may find familiar with some common skills like creating supporting devices, teleportation, shields, etc.
Diverse weapons
In the game, the weapons are modern with future technology. The design and ammunition are all new creations. Players can collect and use those weapons in their battle. The power of weapons will also be a decisive part of winning.
New game mode
The "capture the flag" mode is a new game mode, which requires high skill, coordination and teamwork. To play well Shadowgun War Games, the player needs to understand the role of each character and the target of the game mode. In the future, maybe we will experience more new interesting game modes.
The large gamers network
Shadowgun War Games brings online connection experiences to the players. You will not play against AI. Instead, you will fight with many smart players worldwide. Also, gamers can communicate with friends to get experience or simply find a good alliance.
Diverse maps
Shadowgun War Games brings players to many interesting maps. The newly designed landscapes make gamers impressive. Besides, the maps provide complex competitive terrains, requiring good observation and operations from players. You need to practice a lot to know the terrain and master the game.
The Achievements system
Shadowgun War Games brings diverse rewards for each player. The greater the victory is, the bigger the reward will be. So, you have to try to knock down more opponents and occupy more flags. Shadowgun War Games also ranks the players' achievements. You will be assigned to a different group according to your skills so you can compete with players with the same skill.
Impressive design
Shadowgun War Games uses improved Unity technology, which can deliver smooth quality with 60 FPS without lag. Players can increase the graphics level up to 90 FPS with today's powerful devices. Also, the images bring future characteristics. These designs carry many creative and quite impressive elements. Also, the strength is emphasized in Shadowgun War Games with quality armour and weapons. The effects are designed carefully by MADFINGER Games. Players will admire many spectacular things from the crazy weapons, epic explosions and more base on the unique 3D graphics.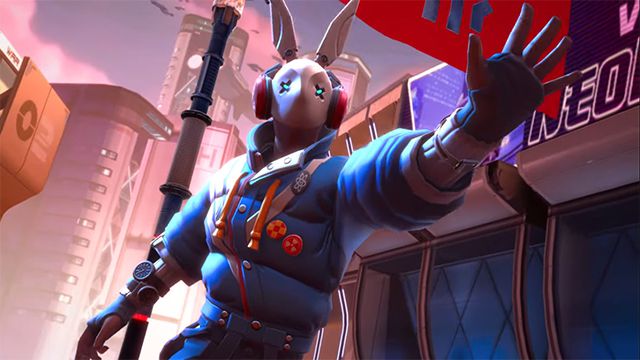 Download Shadowgun War Games APK for Android
Shadowgun War Games is an attractive game for those who love action shooting games. It offers a lot of advanced features to help players have the best gaming experiences. Shadowgun War Games will bring superiority in the mobile esports genre. It promises to attract huge attention from players around the world. You will need to download the game's APK and OBB files before starting the installation. Thanks and have fun!