Adorable Home MOD APK is a light and addictive life simulation game released by HyperBeard. It is the most trending game in 2020 for people who love relaxing and cats. A sweet but challenging love story that requires players to try to stay happy, and pets are still the main inspiration for creating this game. Design your own house, raise many pets, and live happily with your partner. Simple but lovely graphics help players relax in every moment. Adorable Home MOD APK will provide more money for players to shop comfortably.
Introducing Adorable Home
Attractive gameplay
At the beginning of the game Adorable Home, players will begin to choose a character and the companion, who goes with you throughout the game. You will name your characters and move into a new home together. Here, gamers will start a new life with everything you can buy with love. The main task of the player is to develop a love story and build a full house. Every time you show affection to your companion and the cat, you can receive hearts (in-game currency). You will accumulate hearts to buy the items for your home and your darling. Besides, you have to decorate various parts of the house with attractive objects and prove your affection for the person you love.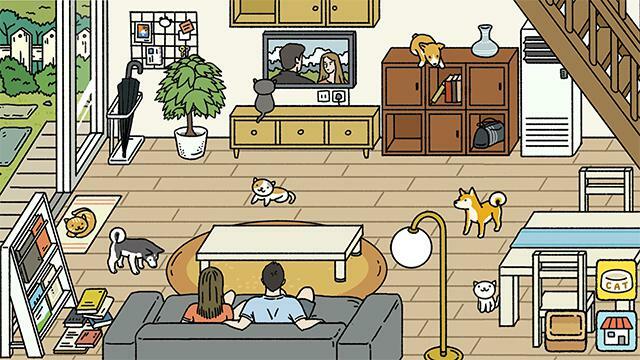 Build your home
Adorable Home is a large house with many different parts such as living room, garden, bedroom and bathroom. Each room will have many different objects. Gamers need to buy those items to serve their life as well as decorate the house. They can visit the store to buy various items for the home. There are thousands of different objects with different beautiful levels. The more luxurious the item is, the more expensive it will be, so you need to accumulate money before starting shopping.
Love and wealth
In Adorable Home, love is the only thing you can bring to everyone. That is the only currency in this game. It exists in the form of hearts making the game more adorable. Players only need to perform daily tasks such as caring for the cat, cooking for the lover… then you can get more hearts. Besides, you also collect many hearts by completing various missions and achievements in the game. You will be richer if you have more love for others.
Interesting design
Adorable Home is unlike many love games you have played before. It takes a different direction in game design and shaping. You will see characters drawn with rustic and casual images. Space of the game is also the images assembled and almost no motion. During the game, you will follow the story by reading the conversations of the characters that appear on the screen. Also, the context of the game will change continuously according to the choice of the player in different locations inside the house. Adorable Home will look more like a classic game than a modern game.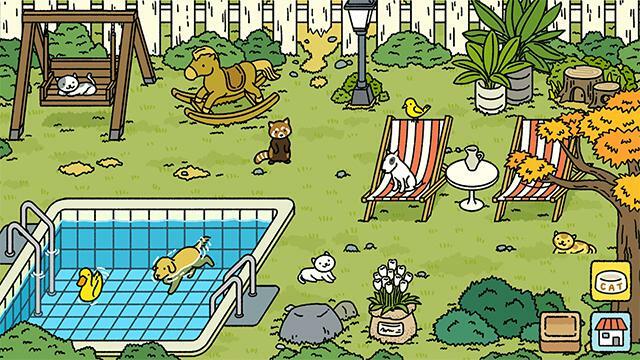 Download Adorable Home MOD APK for android
Overall, Adorable Home is an interesting life simulation game. Players can experience many interesting and unexpected things. Also, Adorable Home is suitable for all players who need entertainment and relaxation. In this article, we bring the modified version of the game named Adorable Home Mod Apk. It will provide you with unlimited money so that you can freely shop and decorate the house. Readers can download the game for free at the link below. Thanks and have fun!