Avee Music Player Pro is a great music player application that helps users change the look of their boring music player. It will take you deeper into your music experience with many customizations like browsing the audio tuner folder and playing your songs in fun ways. Also, the app offers creative possibilities for users with diverse extensive adjustments of quality effects. Please join us to take a look at this app in the article below!
What does Avee Music Player Pro do?
This app is provided and developed by Daaw Aww for mobile devices and Windows platforms. You can find many advanced features within that allow you to enjoy music in interesting ways. Besides, users can entertain with high-quality songs and brilliant HD wallpapers. This will be a great multimedia application that you should have on your mobile device. It requires users to have a mid-range device to play. Moreover, the premium version of the app also offers more premium features.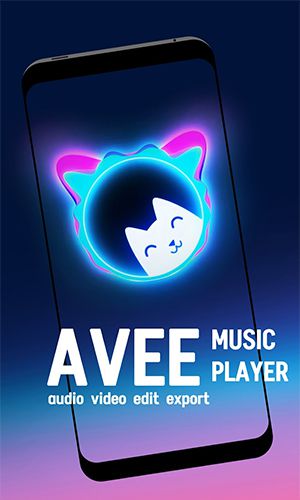 Great Features
Intuitive and easy to access
The app is really simple and friendly. You just need to launch it to activate the features inside. After that, the app will automatically scan for the audio files on your device and add them to playlists by subject, musician, and more. You can optionally play any songs you want by clicking it directly and offering very intuitive controls related to your song.
Supports many audio formats
At this point, this app will provide complete access and support for your audio files. You can play any file in the playlist in any format, such as mp3, m4a, pla, pls, mpcpl… or even the high-end format like lossless. You just need to have the audio files ready on the phone memory to be able to play them.
Play music with URL
Also, this app supports users to play songs via URL. Instead of downloading the audio file and playing it on the app, you can listen to it right away with the URL. Besides, users just need to open the option "Add by URL" and paste the download link of the file. After that, the app will know how to handle and play it. This feature is quite similar to playing videos via URL on the VLC app.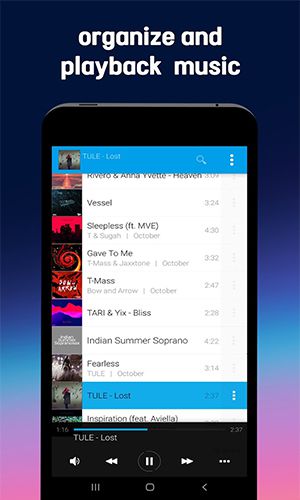 Play music with vivid images
One of the cool features that bring a fun listening experience to this app is to play your music impressively. Specifically, users can see music waves playing or dancing across the screen. Also, you can export listening songs into high-quality videos to share or listen to again anytime you want.
Listen to music your way
With this app, users can change the music style with many advanced adjustments. Start with two built-in internal players for completely different experiences of music. Also, you can change the output of songs with built-in equalizers. The bass and treble of the music are transformed in interesting ways. Moreover, the app supports EQ so that users can have more attractive customizations.
Interfere deeply in the sound customizations
The app can identify its genre when you play a song, from which the application will apply an appropriate equalizer. So, you will have the best listening experience. If you have a good command of vocal, you can manually change the parameters in the Equalizer. Besides, Equalizer models are also available for each type of music, such as Classical, Jazz, Rock, Dance, Disco…
Some other features for supporting music playback
In addition to the main features of the app, it also comes with other interesting things that users can use to optimize the listening experience. They are screen-lock, sleep timer, interface color change, hide the logo… Besides, this app will work with the same features as if you are customizing the user interface on the Android system. It's surprisingly simple and effective.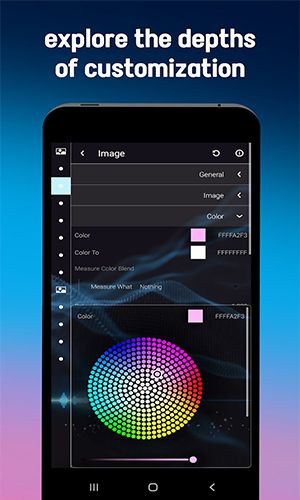 What is in Premium?
This Premium version will provide users with more advanced features, including:
Full video output settings
Full customization options
Hide application logo
Create your shows
Turn off ads
Besides, This app has a limitation that users need to have a music library for the application to play. If you want a diverse library, we recommend Spotify Premium.
Download Avee Music Player Pro MOD APK for Android
Avee Music Player Pro is free for users. You can download it on the internet easily. However, the Premium version will require you to pay to unlock the advanced features. It may not be possible for many people to get it. Therefore, we would like to share with everyone the link to download the MOD APK version for free at the end of this article. Have fun!