If you have ever heard of the developer Halfbrick Studios, you may know their great games like Jetpack Joyride, Dan the Man, or Fruit Ninja. This is one of the most famous developers in Australia. Their games always come up with very new and innovative ideas, making players more and more excited. Recently, Halfbrick Studios continues to develop a super action-racing game called Battle Racing Stars. It will be an interesting and fun competition with many familiar characters from different games of Halfbrick Studios.
Introducing Battle Racing Stars
The fun race
In Battle Racing Stars, players will collect one of the many characters and take him to the race with 3 other players. You have to take advantage of the terrain to overcome other players. During the race, your character will be able to use two special skills including acceleration and a defense or attack skill. You should use acceleration skills at the right time to overcome opponents and escape difficult terrain. Besides, you can use weapons to shoot them, slowing them down. In case you are attacked from behind, you can jump to dodge or use defensive skills. After each race, you will receive many valuable rewards, such as money or gift boxes.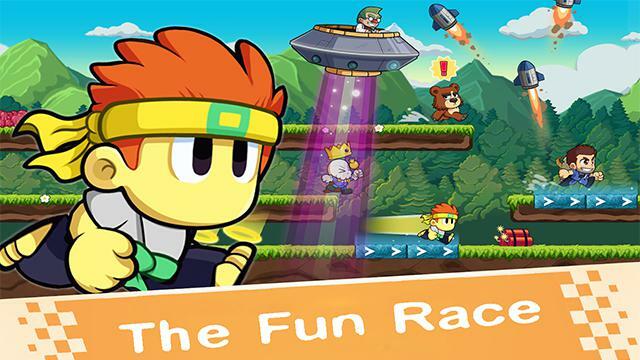 Game modes and missions
Currently, Battle Racing Stars has two basic game modes, including Race and Arcade. Each game mode will have unique things that players will gradually discover during the game. Besides, Battle Racing Stars provides many unique chapters. Gamers can follow the task and get more rewards. Also, this game will have daily missions. You should complete those tasks to get more rewards.
Unique character
Currently, Battle Racing Stars has 10 different characters. You may be familiar with them. These characters all have interesting characteristics. First, the characters will have different Attack, Defense, Speed ​​stats. Also, they have different items to use including weapons, protection shield… Next, each character has unique costumes with special fashion styles. You can also customize them for more interesting effects during the race. Finally, your characters can also be upgraded by collecting tokens. Every time you level up a character, the power will be increased, and you can unlock additional items.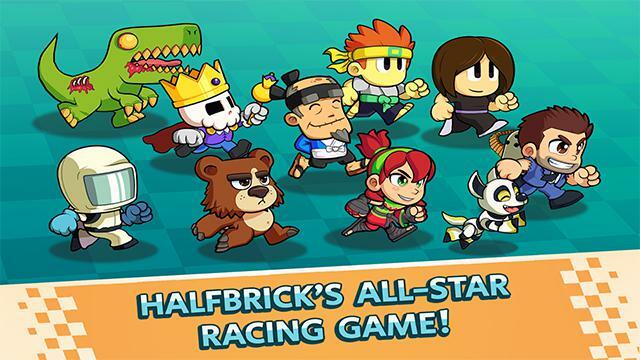 Impressive design
At first sight, Battle Racing Stars has a familiar design, which is similar to many other games from Halfbrick Studios. The characters are built in a simple cartoon style based on the 2D platform. Besides, the pictures of the game bring you high quality and bright colors. Players will also experience many sparkling effects and vibrant music during the game.
Download Battle Racing Stars APK for android
Battle Racing Stars game is a unique game from Halfbrick Studios, a world-famous game maker. It offers many advanced features that you can play with friends and other players in the world. Moreover, it brings you many other diverse activities beyond a race. In this article, we also bring a link to download Battle Racing Stars for free. Do not forget to rate and share this game if you find it interesting. Thanks and have fun!