Football Killer is a fun entertainment game from the developer Simplicity Games. This is a very special football idea combined with solving puzzles. Players will be able to show powerful shots to destroy the enemy. Also, you will solve puzzles at many different levels and win amazing prizes. Football Killer has many advanced features. In this article, we give you all the information about the game and provide the link to download Football Killer Mod for Android phones. Please join to check it out right now!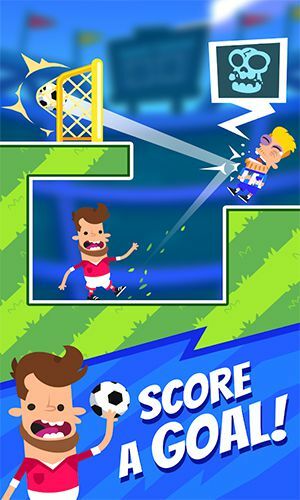 Introducing Football Killer
Addictive gameplay
In Football Killer, the player will be a soccer superstar. You will not participate in regular matches. Instead, you have to solve the puzzle. With powerful shots, you will have to fight with the enemies and the guards. Take aim at your enemies and shoot hard to take them down. By simply controlling operations, players just swipe on the screen and then drag and release to make his shot. Each game screen in Football Killer will have different levels of difficulty. The higher the level is, the harder the difficulty will be. If you pass those levels, you will be judged by the number of stars. With a maximum of 3 stars, you may have to play a lot of times to achieve a good result. After each win, you will receive gold coins. They will not give you any assistance in solving puzzles but it will only help you buy fashion for players to make the game more interesting.
Many challenges and game modes
Currently, Football Killer offers 130 interesting challenges with increasing difficulty. In those challenges, players will face many difficulties like hitting the enemy, avoiding the thorns or scoring in the most difficult places. To unlock the next challenge, the player needs to complete the challenge ahead with at least one star.
After you gain 30 stars, you can unlock other interesting game modes, such as Fire Footballs, Logic Mode, Ultra Hard. In the future, the game will certainly have more exciting gameplay and game modes.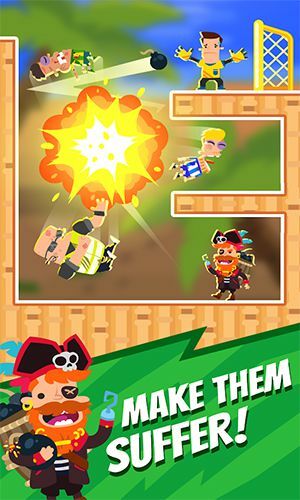 Attractive fashion
In Football Killer, players will be able to collect a variety of special fashion for their players. There are a total of 6 different parts for players to unlock such as clothes, hair, glasses, balls… You will see a lot of special designs. Moreover, you can freely combine the costumes together to form a player with the best appearance.
Beautiful design
Football Killer is an interesting game with quality and modern graphics. Images are modeled in an animated style with bright colors. Also, it has a hint of gore violence when you defeat enemies. Besides, Football Killer will have stunning effects and vibrant music, making your puzzles more attractive.
Download Football Killer MOD APK for android
Overall, Football Killer is a unique entertainment game, which is simple in both features and design to make it suitable for many mobile devices. You only need a low-profile smartphone to enjoy soccer and puzzles. In this article, we provide you with the link to download Football Killer Mod/Hack APK, which brings more advanced features than the original version.