Racing is always a hot topic for game developers to exploit. The racing game on mobile has also made many breakthrough developments over the years. Many new ideas have been launched to attract new players. Continuing with the racing idea, developer Minimo created a game called Mini Racing Adventures. This will be an interesting race and adventure for Martin Nitro Minimo (MnM). In this article, we will give you all the information about the game and provide the link to download Mini Racing Adventures Mod for Android phones.
Introducing Mini Racing Adventures
The story
For current racing games, we will rarely see the story. But with Mini Racing Adventures, we will have a short story revolving around the character, Martin Nitro Minimo (MnM). This is a short guy but inside him is a hot heart with great dreams. You need to help him become the most persistent racing record holder of the time and overcome the dark rival Omini Speedario.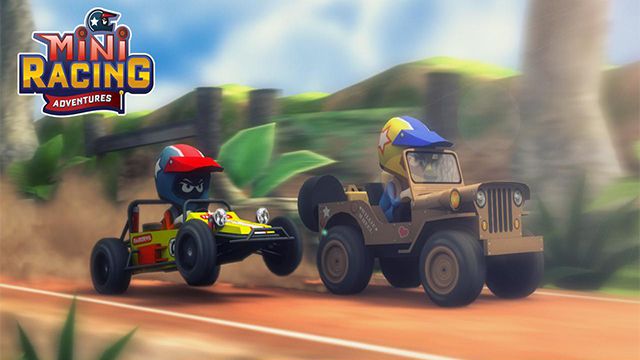 The gameplay
In Mini Racing Adventures, players will control a racing car in a stressful race. You will have to compete with many opponents to be the winner. The challenge is the adventure race with many obstacles and dangers. You need to control the vehicle effectively to complete the journey. After a win, you will receive rewards, which you can use to upgrade and unlock cars. The more you upgrade, the more power your racing vehicle will be.
The game mode
Mini Racing Adventures offers 2 basic game modes to help players have many interesting experiences. First, you can play offline against the dark opponent Omini Speedario and practice driving skills. After that, you can also join an online game mode to compete with other players and friends. Your achievements will be posted on the ranking board where you can brag to people and receive valuable rewards.
Many unique vehicles
Mini Racing Adventures has a lot of good vehicles to choose from such as Offroad Buggy, Baja Bug, Moto Bike, Truck, … You will need to use the rewards you have accumulated to unlock them. After that, you can continue to upgrade to strengthen the various parts of the vehicle such as Fuel Tank, Chassis, Tires, Suspension, and Engine. The more parts of the vehicle you upgrade, the easier it will be to control the cars and increase your chances of winning.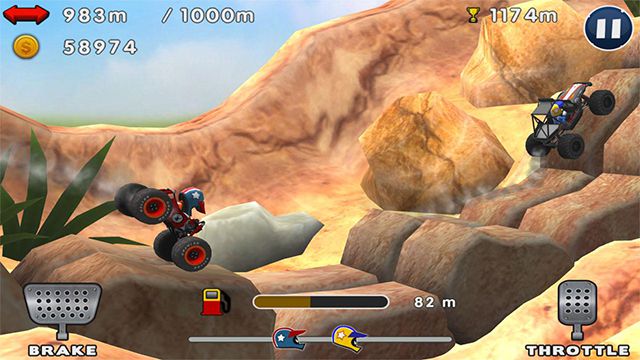 Quality design
Mini Racing Adventures is designed with beautiful 3D graphics. Players will experience multiple viewing angles with good resolution images. Also, the game has incredibly smooth realistic physics that provides engaging vehicle control. The racing venues are modeled after an animated landscape. Besides, Mini Racing Adventures also brings lots of exciting music, excitement and the lively sound of the car.
Download Mini Racing Adventures MOD APK for android
Mini Racing Adventures is a racing game combined with fascinating adventure. It brings a lot of advanced features for speed fans. We will provide a link for you to download Mini Racing Adventures MOD APK for the Android phone at the end of this article. The game will be updated regularly so don't forget to visit our Blog to download the latest versions. Thanks and have fun!