Outfit7 Limited is a famous developer, which has associated with many exciting and fun games. They create a lot of cute and intelligent cats. And Tomcat is the most popular character that has brought great fame to Outfit7 Limited developer. Today, Tomcat will continue to meet everyone in an excellent action game called Talking Tom Sky Run. In which players will be seated on the planes to search for attractive items and rewards. Talking Tom Sky Run is a new game, so the information about the game will have many people concerned. In this post, we will quickly provide you all the information about gameplay, design, features and more. Let's find it out right now!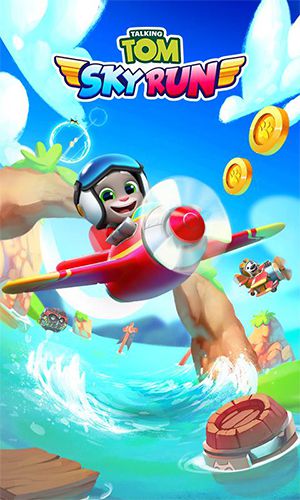 Introducing Talking Tom Sky Run
The story
Tom and his friends live in a beautiful city with endless energy sources called Plasma Juice. This energy source is very important in the structure and development of this city. One day, the pandas kidnapped and nudged them to steal Plasma Juice. But Tom is like a hero who escaped and flew behind the evil pandas. He will have to collect all the stolen things to recover the city. This chase will last a long time, bringing lots of fun to the players.
The gameplay
Talking Tom Sky Run has a new and interesting gameplay. This time, Tomcat will transform into a brave pilot, who controls a plane and fight with enemies and complete the mission. You will have to fly through many different areas of the city and look for energy clumps dropped on the road. Gamers have to fly correctly over the items to collect them. Besides, the difficulties will always lurk to prevent players from completing the mission. They are big trees, flower gardens, signs… You have to use your skills to control the plane to avoid the obstacles.
In Talking Tom Sky Run, you should try to collect everything appearing on the flight way. Those things are also rewards for the player's efforts. After you collected things, you can use them to upgrade and unlock characters, planes and rebuild the city. Also, Talking Tom Sky Run calculates your achievements corresponding to the flight distance, which is similar to some other games of Outfit7 Limited. The game uses a unique control mechanism. With just a key in the middle of the screen, the player can freely fly in any directions.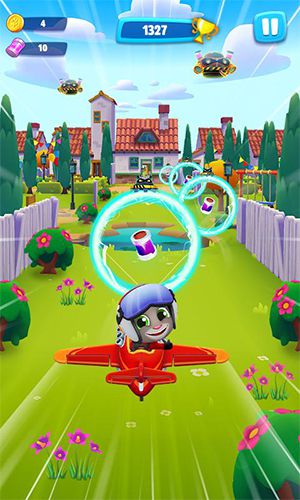 Characters and planes
Outfit7 developer has a lot of different cat characters like Hank, Angela… Each of them will have unique functions and shapes as well as accompany with impressive aircraft. Players can collect puzzle pieces from chests to unlock the new characters and planes.
Unique location
Talking Tom Sky Run offers many interesting places for players to experience. They are beautiful, with impressive landscapes. Players can also unlock other locations such as Rescue Hank… In each place, the challenges will be different and increasingly difficult. In the future, the developer Outfit7 will provide more unique maps for players to play.
Beautiful design
Talking Tom Sky Run is a beautifully designed game. Those are quite typical designs of games from Outfit7. The cats are meticulously designed. Moreover, they can walk on two very adorable feet. The images are very good quality with bright colors that are suitable for all ages. Besides, the game provides you with a lot of special effects. Also, Talking Tom Sky Run brings exciting music for players to enjoy.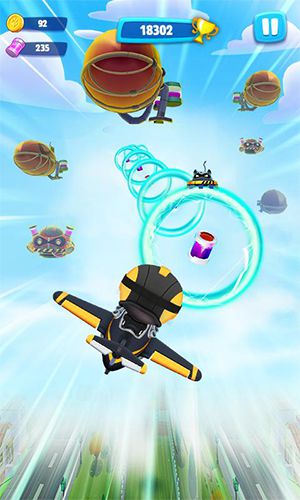 Download Talking Tom Sky Run MOD APK for Android
Talking Tom Sky Run is a new game with a unique action style. Besides, it features many attractive features. If you are looking for a beautiful and high entertainment game, Talking Tom Sky Run will be a perfect choice. We provide you with the MOD APK versions of the game in this article. Thanks and have fun!