Ultimate Disc is a new and exciting sports game for Android phones. It was developed by Supersonic Studios LTD developer from the sport named Ultimate (or Ultimate frisbee). This sport has been available since 1968 at Columbia High School in Maplewood, New Jersey. After many years of development, this sport has gradually become more and more popular with tens of millions of players in the United States. Also, it has rapidly spread in European countries with a large number of participants. At the moment, you can enjoy the sport with the Ultimate Disc game right on your phone without having to go out. Please join us to check it right now!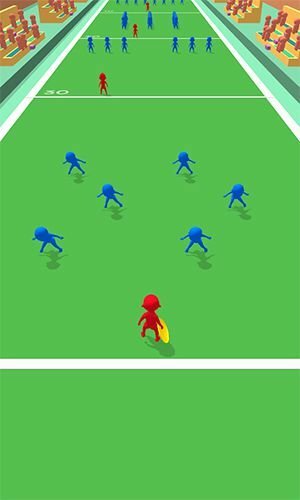 Introducing Ultimate Disc 3D
The fun gameplay
In Ultimate Disc, players will experience a simpler way of playing than the real version. Here, the player controls a character standing on the specified white lines. From that line, you will throw the plate to the teammate at the next line. You will throw continuously until the disk reaches the hand of the last person at the finish line and win. Of course, things will not be so simple. In the game, you will encounter obstacles from opponent teams with many players who want to catch your plate. If your disc is caught, you will have to stop the game and restart playing it. Besides, the control mechanics in Ultimate Disc will not be much difficult for players. You just need to touch the screen to adjust the flying direction of the disc so that you can avoid all the opponents. Your teammate will definitely catch those disks. When you complete the challenge, you can continue the next stage and receive exciting rewards.
Many levels
Ultimate Disc is designed differently from real matches. In which, your game will not last long but will be divided into levels quickly. You just need to overcome some challenges to get rid of those levels and come to other ones. Also, you can search for higher and longer challenges in tournaments. You and some competitors will compete with each other to find the winner.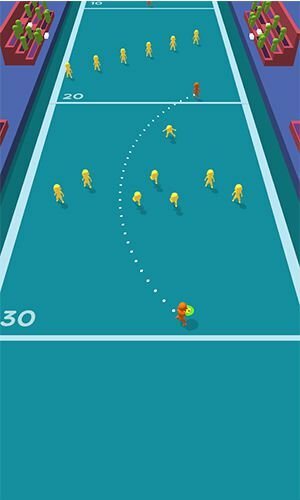 Collect fashion and plates
To add more fun to the game, the developer Supersonic Studios LTD has brought some special costumes and disks for your players. You can use the rewards you have received to unlock them randomly or collect them during the quest. From there, you get more colorful and fun matches.
The design
Ultimate Disc has a simple 3D design, which is optimized almost everything to fit even older mobile devices. Also, the image is quality but mostly just simple colors. Besides, the characters are similar to real people with smooth movements and funny celebratory dances. Ultimate Disc does not come with many nice effects like many other games. Instead, it focuses more on engaging gameplay and features. However, this game has a lot of ads. To avoid being disturbed, you should turn off the network connection when playing it.
Download Ultimate Disc MOD APK for android
Overall, Ultimate Disc is a new and innovative game for those who love entertainment. It brings a very interesting and creative experience of a sports game. In this article, we provide you with a link to download the Ultimate Disc Mod Apk for free on mobile phones. Please click the link below to get the fastest download. Thanks and have fun!