Cooking is an interesting but challenging job, which requires many skills and dedication. If you are a cooking lover but do not have enough experience, a cooking game will be helpful to you. World Chef is such a game, which will be the best choice to help you practice your favourite dishes without fear of ruining them. It provides you with lots of delicious food with exotic recipes from many countries. Players can also participate in many interesting activities to develop restaurants and attract diners. World Chef can help you have more money to continue expanding your chain of stores and meet more customers.
Introducing World Chef
Becoming the best chef in the world
World Chef will make you the boss of a new store in town. You will have to perform many different tasks, such as decorating, naming the store… Besides, the job is not easy. You have to work continuously to make your store more popular. At first, the facilities and finance are limited, so you have to go to the kitchen to cook the dishes. You will learn the best recipes to get good food. That will help you attract more customers to your restaurant. From there, you will receive fame and finance to continue expanding the store. When you have enough money, you can hire more chefs and staff to help you serve more customers. Also, you can buy more decorations such as floors, wall paintings, lamps… to create a unique style for your store.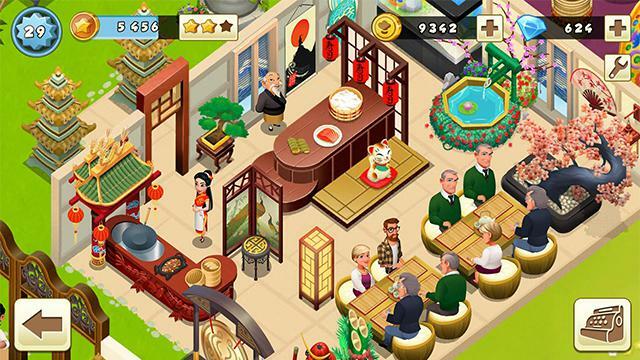 Unique dishes and ingredients
A good cook must be someone who can cook delicious food. World Chef will have hundreds of dishes from over 20 different countries. You can go shopping for ingredients in the markets to prepare dishes. As mentioned, you can hire a famous chef from other countries to cook delicious food. For example, if you want to have good sushi, you can hire a Japanese chef. In World Chef, dishes are also divided into different levels corresponding to the difficulty level of the cooking section. You can upgrade them in the cooking academy. The more delicious food will bring more money for you.
Developing and upgrading the store
The bigger the number of customers is, the more scale you will need to expand. World Chef will allow you to buy different areas for trade. You can arrange the area according to the different food court. The more the tables, the more your customers won't need to wait. Besides, there will be plenty of furniture for cooking and customer care that needs to be purchased and upgraded. Most interiors will be unlocked when the player reaches the required levels. Some things will need you to reach a good number of customers to be able to unlock.
Friendly design
World Chef is designed beautifully and gently.  Although it is unrealistic, many things make you interested. Also, the food flies and changes very funny. The characters will work very smoothly. They are chefs, waiters, customers…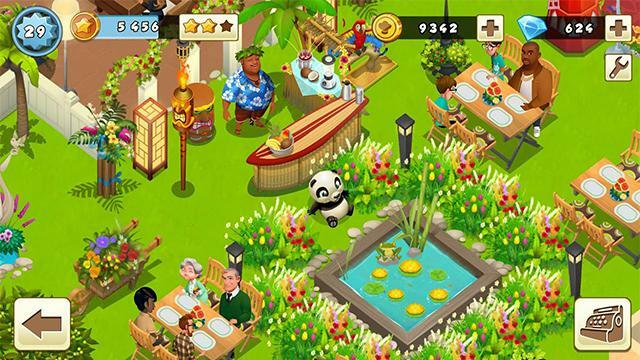 Download World chef MOD APK for Android
Overall, World Chef is an entertainment game. If you are looking for World Chef Mod Apk on Android phones, you've come to the right place. This version will help you become the best chef in the world. We will regularly update the latest versions of the game in this article. Thanks and have fun!