In the game market today, the theme of Zombie is no longer strange to many people. This has been an endless source for many developers to exploit for a long time. You will encounter zombies, which are abhorred and cruel. In the gem, players have to fight and destroy them all. Recently, developer BEINGAME LIMITED has released a new interesting game called Zero City: Zombie Shelter Survival. This game has a new idea, which will definitely make gamers excited. In this article, we would like to give you all the information about the game as well as provide you with the link to download its APK Mod version with a lot of advanced features for free.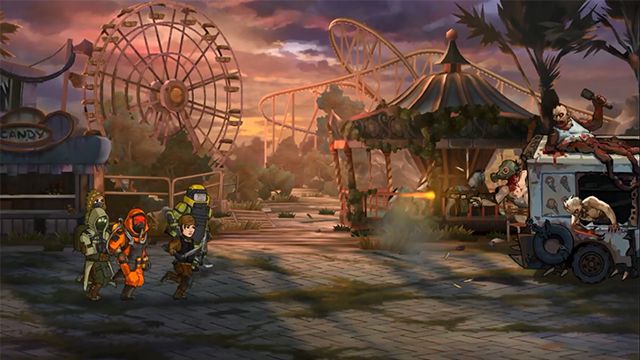 Introducing Zero City: base-building games
The gameplay
Zero City: Zombie Shelter Survival focuses on exploiting every new aspect of the battle between survivors and zombies. In the game, you will have to build a base and gather survivors to strengthen your faction. It would be like gathering a team to kill zombies together. Besides, you can join your team in other matches in the maps. Many stages will be provided for your team to fight and conquer. If you win, you can get more resources and go into the next match. Zero City is not a combat role-playing game. It is a simulation of matches. You just need to arrange and upgrade your team. They will automatically fight monsters. In addition, the control of the game is simple with easy swipe, touch and click operations.
The characters
This game offers a wide range of survivors with special abilities for you to collect. Each character will have unique missions and abilities. You can organize those people in production, which will help bring more resources to your base. In addition, characters will have special stats that you can check. They can also wear equipment to help improve those indicators. For example, warriors can be equipped with armour to enhance blood, defence, attack, etc. The cooker can carry an apron to speed up food production… Besides, players can train the characters to improve their abilities and strength.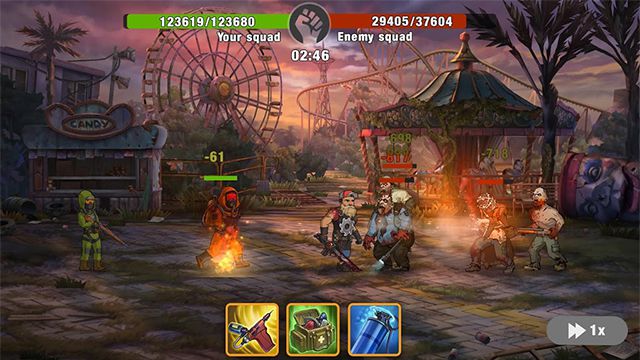 Management and construction
In Zero City: Zombie Shelter Survival, many survivors will find and come to your base. So you need to build and create more accommodations for new people. After that, they can work and bring more resources to help your base be stronger in the battles. With more people coming, you need to upgrade buildings at a higher level to increase capacity and efficiency.
Multiplayer
Your base is not the one in the world. Many bases are being created by many other players. You can combine with them to continue to create more power or attack them to occupy the important resources. When you fight, you will be able to rank on the world leaderboard.
The graphics
Zero City is designed with high-quality graphics in post-apocalyptic environments. The dangerous and somewhat gloomy atmosphere will make players match better with the game. This game promises to make all players impressive right at first sight. Besides, music is somewhat different from many other zombie games. It is a bit more lively and brings more colours to the future. But I really like those songs.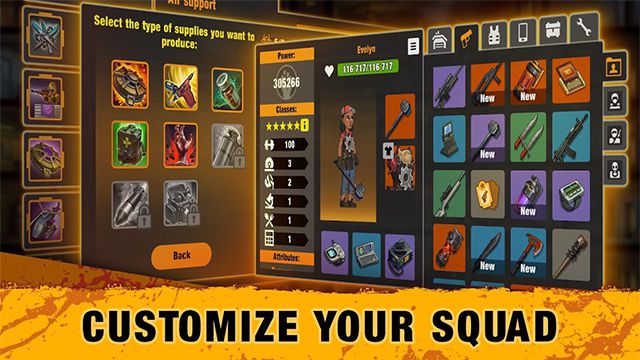 Download Zero City MOD APK for android
Zero City: Zombie Shelter Survival is a new, exciting and engaging game. You will have the best gaming experiences about an apocalyptic world and the zombie wars. Please click on the link below to download and enjoy the game. Do not forget to leave a comment to give us your idea about the game! Thanks and have fun!