2048 Fishing is a new interesting game from the developer Nexelon inc. on Android phones. This developer has also released many interesting games related to the fishing activity such as Fishing Life, Monster Fishing, etc. They have well received the gaming community. 2048 Fishing has a completely new idea, which simulates the 2048 games with special fishes. In the game, you have to match the same type of fish to create new special and bigger fish. Also, 2048 Fishing brings interesting and unique fishing feeling for all players. Please join us to check out the game right now!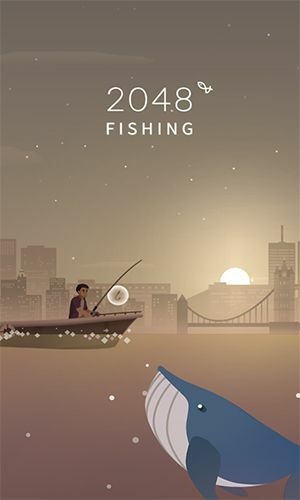 Introducing 2048 Fishing
The gameplay
First, players will feel that 2048 Fishing has similar gameplay to 2048. In which, gamers will swipe the fish on the 4×4 sized cells. When two identical fish are matched, you will get another new fish. Keep going like that and you will get more and more different types of fish. During the game, you can also use some tools such as rackets, nets… to reduce the amount of fish present on the screen to create space for other fish to appear. After that, you can switch to fishing to collect the fish you have just made. Gamers will use the fishing rods to catch all the fish in a row and collect them. After catching the fish, you will have two ways to handle them: put them in the aquarium or sell them directly to get gold.
Many special types of fish
2048 Fishing offers more than 40 different types of fish in many water areas. In each location, players will have special types of fish to catch and experience. After catching the fish, the fish will be listed in your catalog. You can put them in aquariums to display and earn extra income. Besides, you should feed your fish regularly, and they will bring you gold. Gamers can also use the built-in camera feature to take beautiful photos and show them to your friends.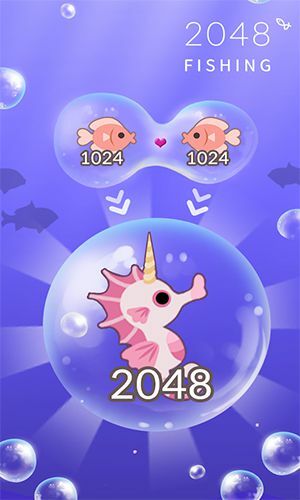 Upgrade and shop
In 2048 Fishing, the only thing you need to upgrade is the fishing rods, which can help you catch big fish. Also, there are many other interesting things you can collect including character costumes and fishing boats. The items will help you get more rewards when fishing. Besides, the store also sells accessories to help players match the fish including Spot Change, Net, Landing Net.
Beautiful design
2048 Fishing will have a similar design to the Fishing game. It is simple and gentle with the atmosphere of the fresh nature. Gamers will feel very relaxed in a clean environment and unique gameplay. Also, you can visit many different places with special light and space. Besides, 2048 Fishing will have effects day and night, melodious music that brings players to interesting feelings. 2048 Fishing will be a perfect choice for those who want to relax.
Download 2048 Fishing MOD APK for android
Overall, 2048 Fishing is a new puzzle game combined with fishing. It has a lot of advanced features for entertainment. At the moment, you can experience the game by downloading it with the link at the end of this post. This is a modified version with a lot of money for you to shop and upgrade things. We will regularly update new versions of the game right here. Please visit our website regularly to update the latest games and apps! Thanks and have fun!