Best Fiends is a fascinating puzzle game for smartphones. This game belongs to the match-3 genre but has been greatly improved and upgraded in terms of gameplay and graphics. It will take you to the mysterious world of many unique creatures. In which, gamers will be together with Minutia's little creatures to solve thousands of unique puzzles, collect cute characters and defeat enemies. In this article, we will give you all the information about the game Best Fiends and provide the link to download it for free for Android phones. Please join us to find it out right now!
Introducing Best Fiends
The story
In the Minutia land, the creatures always lived in the peace until a meteorite crashed into mountain Boom. It carried a strange force that transformed the slugs living there into greedy creatures. They invaded the world of Minutia and ate lots of trees. At this point, a group of brave heroes stood up to defend the land. They had to do many difficult tasks to solve the mystery and beat the slugs.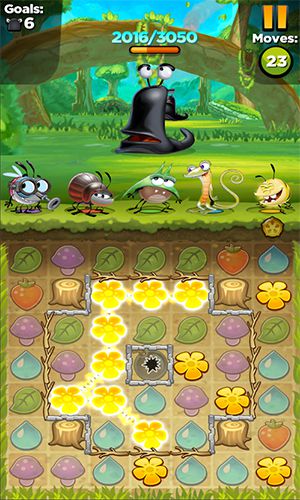 Innovative Match-3 gameplay
Match-3 game is probably not new to all players. However, Best Fiends will be a great innovation in this genre. Players will need to match the same flowers, fruits, leaves… with a rope to make them disappear. In the game, you will have the task of collecting or fighting in different tasks. You need to see the task in the upper left corner of the screen. You should pay attention to the number of moves in each game, which will be limited. So, you should be careful in each turn to not fail. Also, Best Fiends has wars between Minutia creatures and slugs. You only need to connect objects to create energy for those creatures to attack the slugs.
Many fascinating puzzles
Best Fiends has thousands of different puzzles that will satisfy those who love solving puzzles. Difficulty levels and challenges will increase over time. Players will be easy to capture the level, but it won't be very easy to master them. Besides, the game will have more daily events to help players can win more rewards.
New friends
The land of Minutia has lots of unique and interesting creatures. You can collect them to fight together. Gamers can create a team of 5 creatures. They will very well support your game screen and also attack the evil slugs. Besides, gamers can upgrade and evolve creatures in the game. They will change shape to become more beautiful and gain greater power in the battle. However, you will need to accumulate money to be able to unlock the things you want.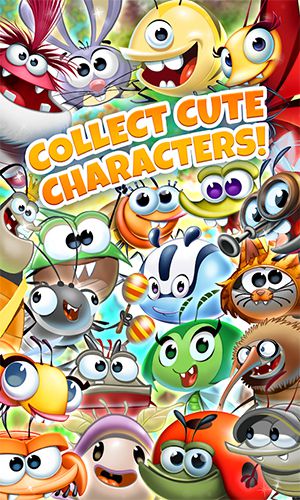 Friendly design
Best Fiends is designed with modern quality graphics. You will find that it is not only a game with puzzles but also have the appearance of many creatures and the battle revolves around them. Each image in the game has vivid colours and true to the green of the forests. Players will like being immersed and relax with nature. Besides, Best Fiends also brings beautiful effects and a variety of vivid sounds to make your game more exciting.
Download Best Fiends MOD APK for android
Overall, Best Fiends is an innovative and engaging puzzle game, which has many exciting features that are improved over traditional puzzle games. Moreover, it is suitable for all players and all ages. Therefore, Best Fiends will be the must-have game for Android devices. In this article, we also want to introduce to you the modified version of the game named Best Fiends Mod / Hack APK. It will provide gamers with more new and exciting experiences. Readers can download the game at the link below.