Cover Strike – 3D Team Shooter is an engaging action game from the developer Top Actions for mobile devices. This is a typical FPS shooting game with unique gameplay and beautiful graphics. Currently, Cover Strike is one of the trendy games in the world. It will take you to new 3D matches with diverse maps, weapons, game modes and more to satisfy the most demanding players. In this article, we will give you all the information about the game, and provide the link to download it for free. Please join us to check it out right now!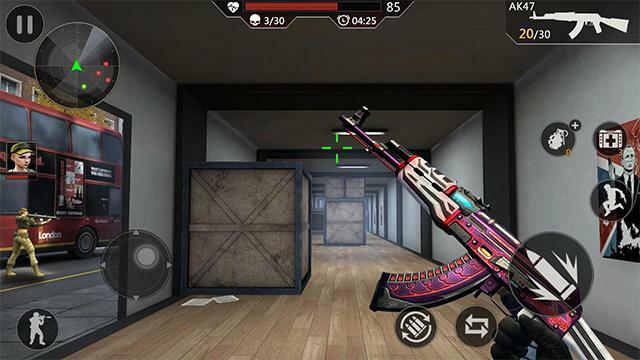 Introducing Cover Strike – 3D Team Shooter
The gameplay
Cover Strike is an offline FPS game, in which your task is to complete the missions in the campaign. You will have to manipulate the ability to fight and use the weapons. Then, you coordinate with the teammates to destroy the enemies. There are many different tasks that players can receive when participating in the game, including sweeping enemies, defeating bombs… But most of the time you will need to defeat as many enemies as possible and win the game. After completing each mission, you will receive rewards such as experience point, bonuses and special gifts. You can accumulate them to continue developing character and doing some upgrades in the game. Besides, Cover Strike's control is a plus point. In which, players will get virtual control keys with many features for fighting such as changing bullets, shooting, jumping, throwing grenades and healing. You need to practice your observation and a quick hand to be able to perform actions quickly and accurately.
The game modes and missions
Currently, Cover Strike has only one game mode, Campaign, which provides campaign by screen. In each stage, the game brings you different maps and missions. You need to pass the screens one by one to unlock the new one. Besides, gamers can choose to replay the levels to achieve better records and rewards. Also, the game has a series of daily tasks to help all players can receive additional rewards.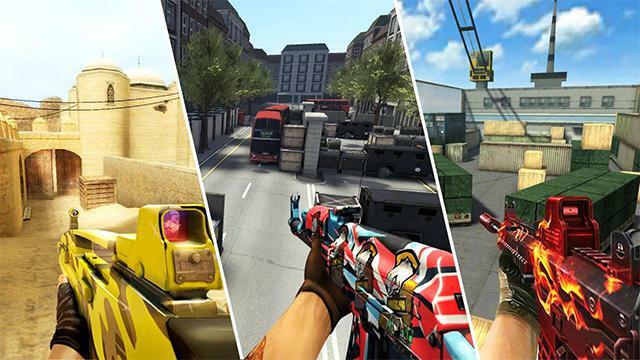 The diverse weapons
A FPS game like Cover Strike is definitely indispensable for guns. The game has more than 20 modern guns like AK47, M4A1, AWP, GATLINE… The developer designed them in detail to bring the authentic feeling to players. In addition, players can also use the accumulated rewards to upgrade weapons for more power.
The great design
Cover Strike is a complex shooting action game but it is also well optimized for mobile devices. Players will experience realistic 3D graphics with many interesting images. In which, the maps are also designed in a special military style. Cover Strike is suitable for many devices including low-end devices. With extremely smooth control mechanism, the game will bring a great experience.
Download Cover Strike MOD APK for android
Overall, Cover Strike – 3D Team Shooter is a popular game. It has lots of cool features in terms of the gameplay, design and more. In this article, we provide you with the link to download the game. Also, we will always update the latest versions of the game here. Please visit our website regularly for more interesting games and apps! Thanks and have fun!