The mobile phone is more and more popular in the world. It is an integral part of life. Currently, Android devices are still the best choice of many users for entertainment, working and many other activities. Especially, understanding the high demand for entertainment on these mobile devices, developers have created emulators for Android phones. Many people surely know about the world's famous Nintendo DS games with a diverse game collection. Now, its games will be emulated perfectly on all mobile devices with the app DraStic DS Emulator. Many video game lovers want to have this app on Android devices. In this article, we give you all the information about the application. Let's find it out right now!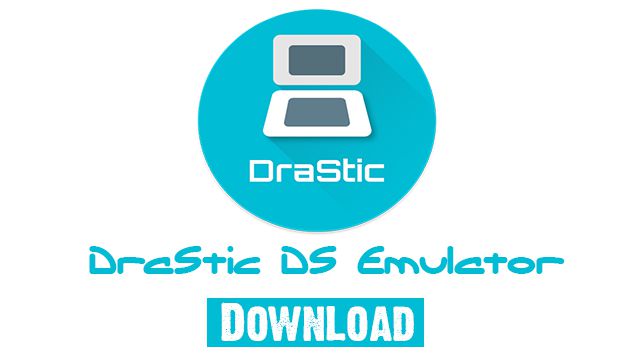 About DraStic DS Emulator
What is Nintendo DS on Android?
Nintendo DS is a handheld gaming device developed by Nintendo and released worldwide in 2004 – 2005. The market for handheld gaming devices is also very competitive. To maintain a high position in the market, Nintendo has released many different versions of this device, such as 3DS. Up to now, Nintendo DS devices are no longer being developed. However, the talented developer, Exophase, passionates the Nintendo DS games. They have developed a good application that makes it possible for anyone to play Nintendo DS games right on Android mobile devices. Exophase has confirmed that this application is extremely stable and can run any game you want.
What is DraStic DS Emulator?
DraStic DS Emulator is an emulator, which is developed by the developer Exophase. You can download and install this application normally. Only its operation is different. Players who want to play games with this emulator need the game's ROM. You can find them on the internet with ROM storage websites. DraStic DS Emulator will not have any in-app games due to copyright reasons.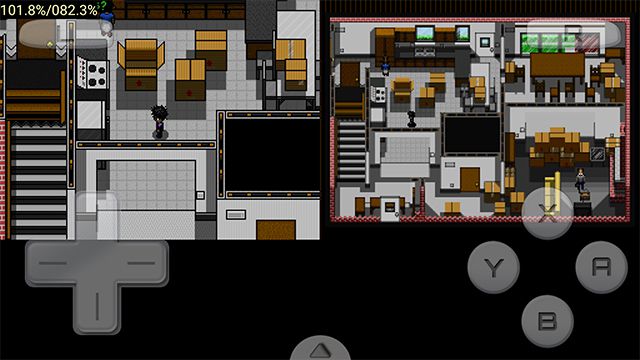 The key features of DraStic DS Emulator
Advanced graphics: Previously, the old game was built with low graphics compared to the present time. The graphics quality will make many players disappointed. However, DraStic DS Emulator will help games improve graphics 2 times better than the original resolution. But this feature will only work on devices with the quad cores.
Customize the screen: DraStic DS Emulator allows users to adjust the game screen on the device. Users can arrange two screens in different ways, like parallel or top-down. However, this is only an emulator, so you will not have an accurate viewing angle as an original Nintendo DS device.
Controller support: DraStic DS Emulator will fully support the physical and auxiliary controllers. It will work better on mobile devices dedicated to gaming. Most of the familiar controls of the Nintendo DS device will be simulated in a perfect way to enhance the user experience.
Good optimization: Optimizing is a difficult thing that makes many developers headache. It requires a thorough study of how the simulator and the simulated device. Games will probably only run on the original device, but the emulator will not. DraStic DS Emulator has maximized this. Most games and devices will work smoothly.
Backup and sync: DraStic DS Emulator allows players to save every game they are playing in the application. You can store online or offline for convenient synchronization. Also, players can synchronize their games quickly and simply with a memory card or online Google Drive space.
Speed ​​up: DraStic DS Emulator boosts games in many aspects. Players will get a quick connection to all in-game data with quick data reading. Some games have long conversations that make players wait. DraStic DS Emulator helps you accelerate to skip those boring segments to start the game right away.
Cheat code support: The cheat code feature will be one of the most interesting features. Thousands of cheat codes will be available in the database to help players easily refine the game. Besides, DraStic DS Emulator will improve the experience of games.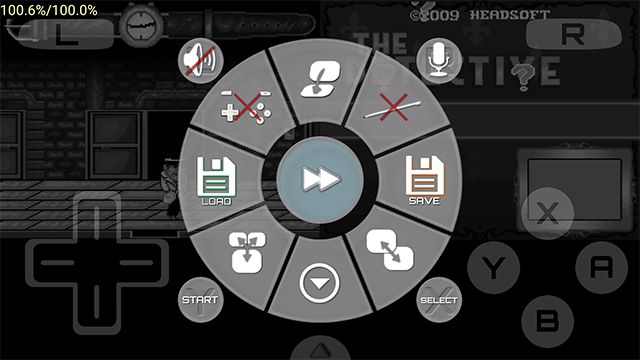 Download DraStic DS Emulator APK [Full License] for Android
DraStic DS Emulator is an interesting application that requires players to pay to download and play. However, many players will not be able to make a payment due to various reasons for VISA card; the application is not available in their country; the Google Play store has an error… Therefore, we would like to share a link to download it quickly and simply for every user. The download link will be available at the end of this article. Make sure to connect to the network during download to avoid unexpected errors.