GTA San Andreas Lite is an engaging and popular game on mobile phones. It is a huge open world with lots of interesting things and attractive missions. This is a short down version of GTA San Andreas with ultra-light and ultra-compact capacity. GTA San Andreas Lite was created just like the original version. However, it deleted some not important files such as Radio, Transitions, etc. This game is definitely a good choice for low-profile devices or for players who want to get quick and great gaming experience.
In addition, the interesting point of the game is that it is a version created by GTA San Andreas fan community. You will not be able to find this game at any app store. In this article, we would like to share this game with players who want to experience this special version. Besides, we bring you all the information of GTA San Andreas Lite including the story, gameplay and the key features. Also, we share you with the link to download the latest version that fits all GPU.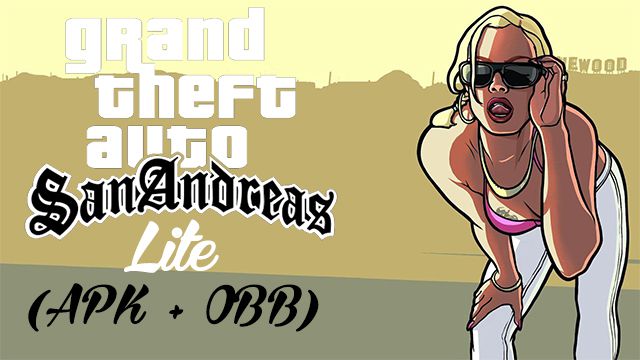 Introducing GTA San Andreas Lite
The story
The game brings players to a familiar story. In the game, Carl Johnson (CJ) had escaped the stress of Liberty City and back home in Los Santos, San Andreas. However, he discovered that his mother had been murdered. At that time, the whole city of Los Santos was chaotic where there were many gangs with drug, racing, corruption… CJ was trapped as murder by a corrupt police officer. There was no other option CJ had to explore the entire city of San Andreas to save his family and friends as well as control the streets.
The gameplay
GTA San Andreas Lite retains the original gameplay. You will still participate in adventures in the vast city, in which you can freely do what you like. You will be a good citizen by participating in activities and exploring the city. Besides, you can become a criminal that dominates the street gang. Your life will be your choice. Of course, you must face many different dangers.
GTA San Andreas Lite also requires players to complete various tasks such as in-game activities. After completing those tasks, you may get more bonuses and uncover many other special things. In addition, there are some changes in quests, unnecessary cut scenes, etc. which will make players quick access to the game. However, if you want to get a better experience of GTA San Andreas gameplay, you can download the full version Here.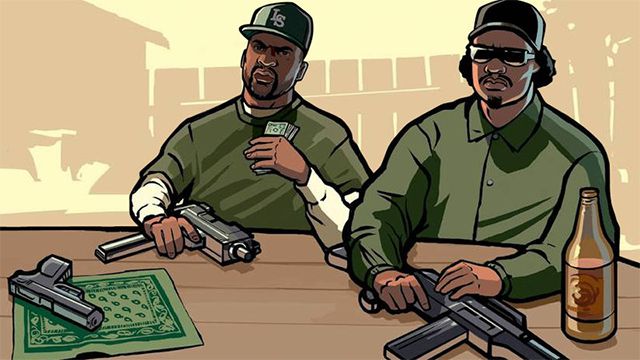 The key features
Optimized graphics: This game has remade the graphics to make it more suitable for all mobile devices. Although the image quality may not be the same as the original version, the lighting, colour palette and character models were enhanced.
Good control support: GTA San Andreas Lite has three different control types. Depending on the context, custom control buttons will appear to support the player. In addition, the game is compatible with MoGa wireless controller, USB Gamepad and Bluetooth Gamepad.
Diverse weapons and accessories: The game has personalized the main character by adding many elements of a role-playing game. Clothing, accessories, hairstyles, jewellery, tattoos… can all be purchased by the main character. GTA San Andreas Lite also has a rich arsenal for players to freely collect and use on the streets.
Diverse vehicle: The game will have a total of 221 different vehicles. This number is much larger than previous GTA versions. New vehicles that players can see as a variety of bicycles, garbage trucks, seaplanes, trailers… There will be special vehicles for different missions and terrain, so you need to make the right choice.
Support many languages: GTA San Andreas Lite also offers a full range of common languages ​​that players often use such as English, French, Italian, German, Spanish, Russian and Japanese.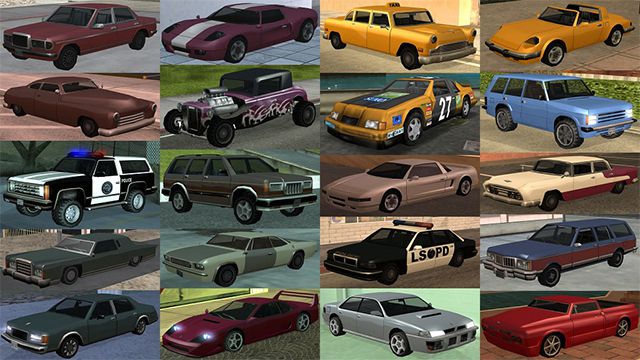 Download GTA San Andreas Lite APK DATA for Android
GTA San Andreas Lite is free to download. However, you will hardly find it as popular as the original version. In this article, we will share a link to download the game at the end of the article. You can go to the end of the article and select the version that is suitable for your GPU. If you have any question about the game, please leave a comment below. Do not forget to visit our website regularly for more interesting games and apps! Thanks and have a fun game!