The horror game is a great genre, which makes gamers both curious and fear. We have been sharing many famous horror games for satisfying your curiosity. Today, we would like to introduce to you a new and exciting game named Ice Scream: Horror Neighborhood. It should be a horror game for your mobile devices. This game was created and developed by Keplerians Horror Games, which has created many impressive horror games. You may know Evil Nun. Ice Scream: Horror Neighborhood will be a new game with unique stories, gameplay and many advanced features. In this article, I will provide all information about the game as well as provide the link to download Ice Scream 2: Horror Neighborhood Mod/Hack APK for free.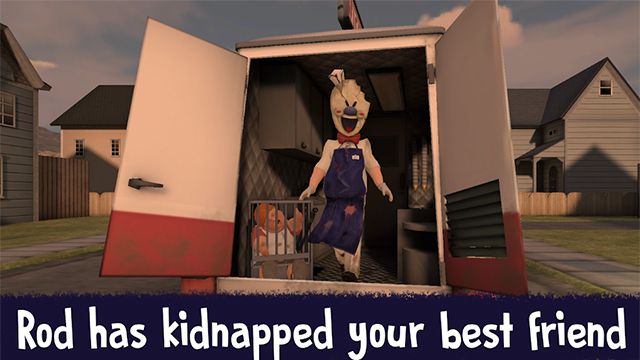 Introducing Ice Scream 2
The story
A mysterious ice cream vendor came to your resident. He had a friendly appearance but brought a bad plan. The children who came to buy the ice cream were used by superpowers and taken somewhere. You witnessed your neighbour and best friend being kidnapped in front of your eyes. Your friend and many other children may have been taken to the same place. Therefore, you will need to get out of your room and find ways to rescue the children from danger. To do this, you need to go through various dangers as well as being chased by the icecream seller. Let's start the game and solve difficult puzzles to find secrets.
The gameplay
Ice Scream 2: Horror Neighborhood has pretty interesting gameplay, which follows the story. In the game, you will transform into a character, whose mission of rescuing his friend Charlie. You will fight to escape the pursuit of the ice cream seller Rod. Players will explore different locations in the street and find many useful objects for rescuing people. Besides, you should carefully check every corner so that you do not miss anything. Also, gamers should carefully read the instructions of the task to find the right thing to solve it.
While playing, the player can control the character simply with familiar control keys. On the left, there is a scroll key to move the character. On the right, it is normally no key. However, when you move near objects, operations can appear then you can interact with them by clicking.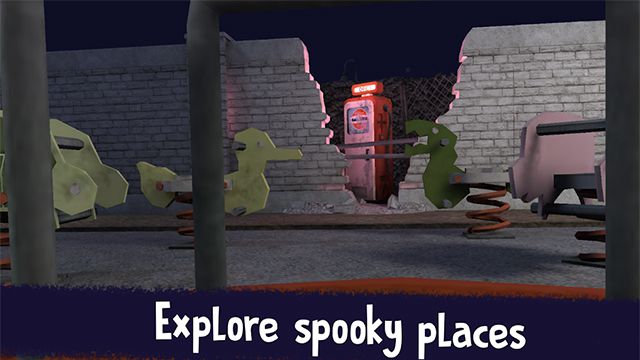 The key feature
Multiple scenarios and missions: Players will participate in many different locations. Each location will have many scenarios and difficult puzzles that players need to solve to rescue their neighbours from enemies.
Dangerous enemies: Rod will listen to every movement of the player. When you move or touch objects, he will come and attack you. However, Rod wears an ice cream on his head so he will see nothing. You can fool him by making noises in other places.
Game controls: Ice Scream: Horror Neighborhood has 3 different game modes like 3 game modes including Ghost, Normal and Hard. Each mode will have different types of interaction between Rod and the player. In more difficult game mode, the Rod will have more power and cause more difficulties for players.
Items: The game offers many interesting items that players can search and use. Players can collect them at different locations in the game. Each item is associated with different quizzes. You can check everything in the "Hints" section before playing.
Impressive design
Ice Scream 2: Horror Neighborhood has a simple but impressive design. The game has a low capacity but has a very good image quality. There will be two levels of graphics including Low or High so players can choose to suit each device. Besides, players can play with a first-person perspective. Some maps and areas are designed in detail and meticulously to bring an authentic experience to the player. Also, the sound of the game is lively with the action and screams. You can wear headphones to experience the sound and play the game better.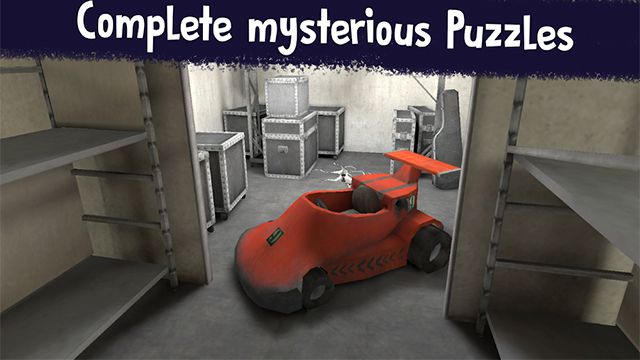 Download Ice Scream 2 MOD APK for Android
Ice Scream 2: Horror Neighborhood is an interesting game. It brings horror and unique images for all players. We would like to provide you with Mod Apk in this article. Do not forget to rate the game in our article as well as visit our website regularly for more interesting games and apps! Thanks and have fun!