Mergical is an interesting entertainment game from the developer Betta Games for mobile phones. It will take you to the wonderful Mergical Island, which is also a very mysterious land with lots of miracles. In which, you can take an exciting journey to explore the lost world along with reestablishing it with your ideas. Mergical will undoubtedly be a fascinating merge and building game for mobile. Please join us to check it out right now!
Introducing Mergical
The magical story
A long time ago when wizards were controlling magic and creating a lot of evil, an evil spell that caused all life on Mergical Island to fall into a state of resting. The black clouds covered the sky, making this beautiful island forgotten. With the power of music, gamers came to this island to solve puzzles and merge life forms. You can defeat this dark magic and help this land revive.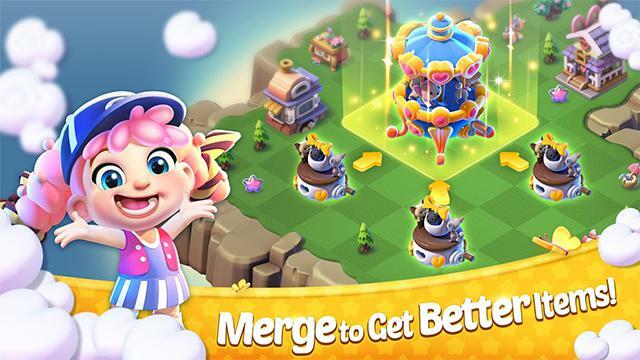 The gameplay
In Mergical, the island has a lot of different objects. They will lie motionless scattered on the squares far apart. You will be the one who can move them back and forth and put them together. To do that, players can choose similar objects or shapes to pair. You just need to move them next to each other then they will unite and create a new or more special object. Besides, gamers have a variety of special materials to help them upgrade the buildings and make the land more attractive. Also, Mergical has some cute and lovely characters that need to be awakened, which will help you a lot in rebuilding this island. When you win the mission, you will receive many attractive rewards like gold coins or diamonds. You should accumulate those rewards for building and developing your island in the future.
Missions and levels
Mergical will have many different levels that require players to overcome. In each game, there will be the main tasks that you must focus on solving to achieve the goal. Mergical has 600 different items for players to interact and merge. Therefore, you need to observe and grasp carefully everything to be able to solve the problem quickly. Moreover, the developer Betta Games will also continue to develop this game and offer additional levels so you can freely explore the world.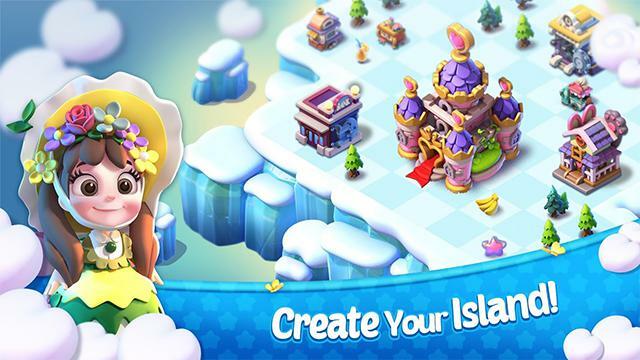 Beautiful design
Mergical is a game aimed at all ages and people playing. It has an extremely cute and lovely design. They mostly focus on the topic of the mystical world and magic. Besides, there are many diverse objects and their way of working is very interesting. Mergical also offers up to 14 different types of characters. Each of them brings you a unique set of elements. They will contribute to making your island more prosperous and more colorful.
Download Mergical MOD APK for android
Overall, Mergical is a creative and fun game from the developer Betta Games. It offers a beautiful world with many special objects and spells. Also, the game is a perfect version of the puzzle and building for mobile. Besides, we provide you with the modified version of the game named Mergical Mod Apk. It will bring you more advanced features than the original version. Readers can download the game at the link below. If you have any questions about the game, please leave a comment below. Do not forget to visit our website regularly for more interesting games and apps! Thanks and have fun!