Paper.io 3D is a vibrant entertainment game from the developer VOODOO. It is a new idea and has recently been loved by many players. This is a type of coloring game combined with exciting online fighting. If you are an experienced gamer, you can see that the games of the developer VOODOO are simple. They aim at entertaining gameplay rather than design. That brings the games closer to gamers. Today, we would like to bring you such an interesting game named Paper.io 3D. Besides, we give you all the information about the game and provide the link to download Paper.io 3D Mod Apk for Android phones. Please join us to check it out right now!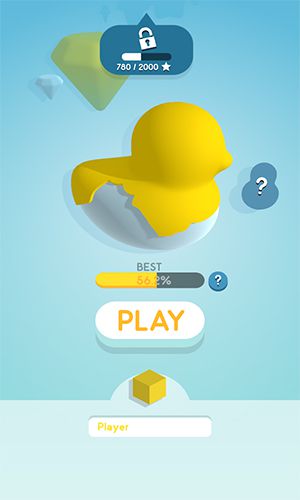 Introducing Paper.io 3D
The gameplay
Paper.io 3D has simple but addictive gameplay. In which, players will be able to control many special shapes moving on different terrains. Your goal is to draw color patches and capture as much area of ​​the terrain as possible. Gamers will drag a finger across the screen and leave color streaks behind. When you connect color points, the white area becomes your color. Many people will think that they will draw very large and occupy a lot and win. However, things will not be so easy because every time you paint, you will leave color streaks and they will be your weakness. It is the same as other players. As long as another player cuts across the colored line, you will have to stop the game. Therefore, you need to be careful about how to draw and occupy each space to achieve the highest performance.
Unique games
In Paper.io 3D, the gameplay is very simple with only a characteristic shape of a single white color. The shape of the terrain will have many different styles depending on the stage. You should look at the terrain carefully before playing because it is built-in 3D models. Sometimes, they will limit your viewing angle at some points that divide between surfaces. To unlock new levels, you need to collect the number of stars specified for each level. They are usually 5000 stars.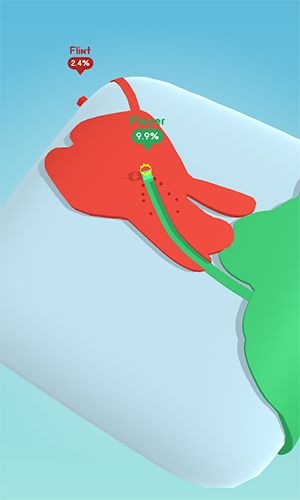 Many diverse shapes
Paper.io 3D provides certain shapes to create strokes for you, such as polka dots, heart shapes, ice cream, mushrooms and more. Each of these shapes will be unlocked by accumulating the drawing area on their respective levels. For example, if you play the mushroom terrain and accumulate 100% of the total area of ​​the mushroom, you can unlock the mushroom. Besides, Paper.io 3D also provides some more prominent shapes including animals, vehicles or trees. You can collect them through some hard achievements.
Optimal design
Paper.io 3D has 3D graphics but it will be surprisingly simple. Almost everything in the game is reduced to unnecessary things and focusing on monochrome colors. That helps Paper.io 3D get smooth, stable and a really good capacity for Android devices. However, the minimalism also makes the game do not have any background music that reduces the excitement of the game.
Download Paper.io 3D MOD APK for android
Overall, Paper.io 3D is a new interesting game. It is a unique idea with attractive gameplay and nice design. Therefore, there will be many different opinions about it. However, you should still experience this game and make your comments. In this article, we also provide a link for you to download Paper.io 3D Mod APK, which will bring you more advanced features than the original version. Do not forget to share this game if you find it interesting. Thanks and have fun!