NEXON is a big developer in Korea. They specialize in producing and releasing games on various platforms like PC and mobile. NEXON games are always well-invested and high-quality. After the famous game OVERHIT, NEXON continued having a bigger project named Project V4. This is the most attractive MMORPG game on mobile. In the game, players will have the opportunity to go to a vast world. There are many races with powerful abilities in combat. Besides, gamers can join many activities and battles to strengthen the power of the character. Also, players will be able to experience more fascinating things through advanced features. Project V4 promises to be the most attractive MMO in 2019.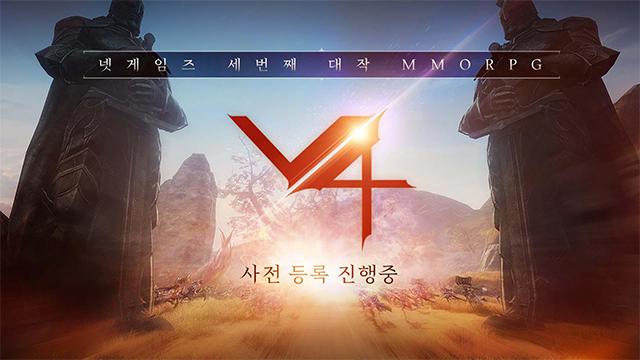 Introducing Project V4
The story
Project V4 is set in a fantasy world. Here, a dark power was invading the entire land. They brought evil monsters plots to monopolize this land. In the game, you will play the role of the demon hunter, whose mission of finding and killing the monsters along the way. You can call for help from many other players to form stronger teams or take part in intense PvP matches for glory in the arena.
Attractive gameplay
Project V4 is an action MMO game. You will easily recognize this familiar and attractive gameplay right at the beginning of the journey. Players can choose one of the six character classes. That character will accompany you in the whole adventure. The goal of the player is to build and develop the character to win the match. You need to fight to destroy many monsters and bosses to receive rewards such as equipment, experience points, items… Moreover, you can upgrade and develop equipment and skills according to your play style.
Besides, Project V4 uses the most modern control technology to help players easily control the character. By using virtual keys on the screen, you can manipulate quickly with the character. On the left, there will be navigation keys for moving character. On the right, there are the function keys for activating skills or using items. You will need to learn a bit to know how to combine moves and use skill combos in combat. The more you use it, the more chances of winning you will have.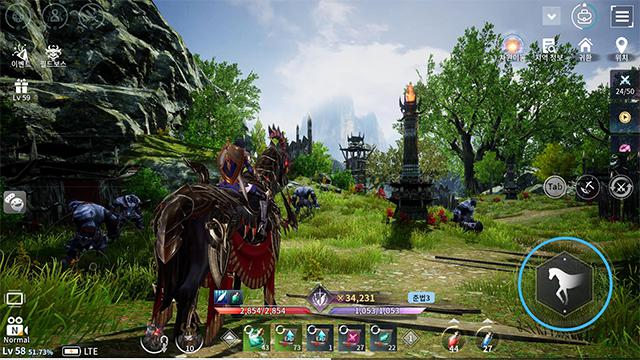 The game modes
Project V4 offers two main game modes including PvE and PvP. Each of them will bring different interesting points. PvE is a battle between characters and monsters while PvP is a direct competition mode between players. You can join teams or fight alone. Also, Project V4 considered establishing an RvR system based on factions. However, this mode will need to be thoroughly researched because the game will be unbalanced if having a player disconnected. Hopefully, Project V4 will continue to make improvements in the game mode to bring more appeal.
Unique character system
Project V4 provides 6 different character classes for players to choose from including Knight, Wizard, Blader, Warlord, Axler and Gunslinger. Each character class will use different weapons and skills to bring completely different playing styles.
Knights: They are brave warriors with swords and shields. This character class has good stamina and moderate damage.
Shamans: This character class is capable of summoning supernatural powers. Their skills have great damage with good control but they are fragile people.
Blader: They are like assassins lurking in this land. With daggers and swords, they always finish off the enemies in the most unexpected way.
Warlord: This type of character is the lord of different lands. With two hammers in hands, they are ready to destroy enemies with wide-range skills.
Axler: These are multi-talented people with many abilities. They can use a variety of weapons such as axes, guns… Axler's skills are also a type of support that is difficult to master.
Gunslinger: These are the gunners wandering in the land. They always seek and defeat enemies from afar with guns. Gunslinger requires very skilled players but they are also very fragile.
Quality design
Project V4 is developed with the latest Unreal Engine 4 technology. The game itself has a lot of special systems that help improve quality. Because of this, this game is not for low-end devices. It will need a good device for the smoothest and most complete gaming experience. In addition, Project V4 will meet the rigorous demands of many players with high-quality images. The monumental skills effect will be a highlight of the game, which make gamers more excited. Also, Project V4 provides many detailed and meticulously designed maps with diverse landscapes. The design of Project V4 is very impressive compared to most games of the same genre.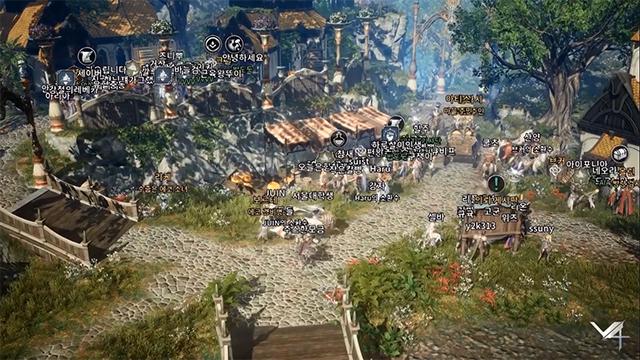 Download Project V4 APK for Android
Project V4 is an exciting game for mobile devices. The game will bring a fascinating action world with the large gaming community and monster collection. Project V4 promises to be one of the most interesting MMORPG games on mobile phones this year. You will download the game with the link at the end of this article. Do not forget to pin this article to update the latest versions of the game. Thanks and have fun!