Oceanhorn 2: Knights of the Lost Realm is an open-world action-adventure game from the developer Cornfox & Bros. It has been available on many platforms. Recently, the game has appeared on Android mobile devices. Oceanhorn 2 follows the style of other popular adventure games, promising to be a great choice for mobile gaming enthusiasts.
Introducing Oceanhorn 2: Knights of the Lost Realm
The story
Oceanhorn 2 is set in a background a thousand years before the events of the first season. It takes you on a magical journey through the vast magical world of Gaia. In the game, you will play a young knight, who has to face many impossible missions in this land. Warlock Mesmeroth is a villain representing evil forces, which brings this land an army of darkness. At this point, you have to be with your hero and other companions to protect this beautiful world from the evil force.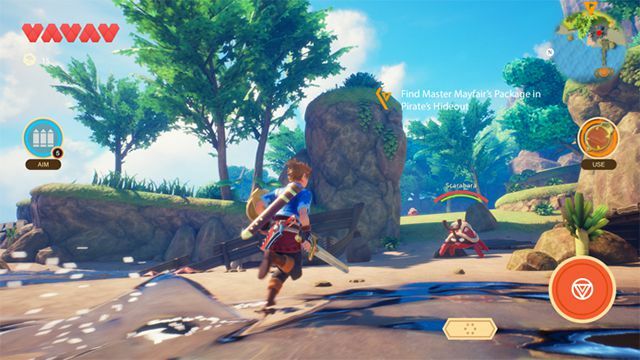 The gameplay
Oceanhorn 2: Knights of the Lost Realm is a traditional adventure game. Therefore, the in-game activities will be somewhat familiar to any player. Specifically, gamers will control the hero and participate in the fight. Besides, the NPC of the game will give many missions. Through these quests, you will understand more about the world of Gaia and the story of the game. Besides, you can also accumulate equipment, experience, and money. They will help you increase the level, upgrade the character. In Oceanhorn 2, players can control the character easily through classic operations. Specifically, the navigation keys and features are in places that you normally see. The important thing to play it well is that you need to have a good reflex and the best combination of the character's skills.
Also, gamers will not take this journey alone. Instead, you will join with two characters, Trin and Gen. In which, Trin is the granddaughter of Archimedes (the leader of Arcadia), and Gen is a mysterious robot with samurai weapons. In-game situations will allow you to direct these companions to fight together or solve complex puzzles.
Epic missions and difficult puzzles
Oceanhorn 2 is an adventure game, in which players' main task is to complete quests. There will be main missions lasting more than 20 hours of continuous play. Besides, it has dozens of side quests each level with amazing rewards. The game also offers extremely intelligent puzzles, requiring players to solve them to explore mysterious dungeons. There, you will be able to receive more surprises and valuable rewards.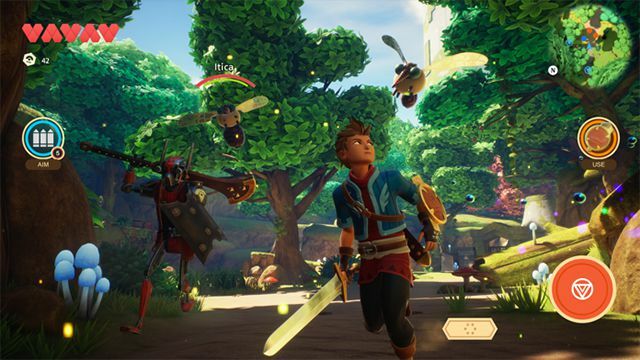 Impressive design
Oceanhorn 2 is a very well-designed game. It is a mobile adventure masterpiece. The game offers beautiful hand-drawn graphics about a world of legend and magic. Besides, the game also provides spectacular effects and diverse musical background on an attractive adventure style. Moreover, Oceanhorn 2 has new options that allow high-end devices to achieve 60 FPS.
Download Oceanhorn 2 APK for android
Overall, Oceanhorn 2 is a very great version. It has many surprising features and a story that really attracts the player. We have just provided you with all the necessary information about the game. Also, we will often keep up with the latest news here. Don't forget to follow our Blog regularly! Thanks and have fun!