Every day, thousands of games are launched on mobile stores. Among them will be exciting games that create trends that many players enjoy. These games have made developers interested in. They always try to make good copies of these games in different ways. Recently, the developer Potting Mob brought a game called Tales Rush that follows the style of the game, Archero, which we have introduced it in the previous article. However, Tales Rush replaced the archer with a warrior and a sword. Besides, the game has a lot of upgraded features that gamers enjoy the most. Let's check it out right now!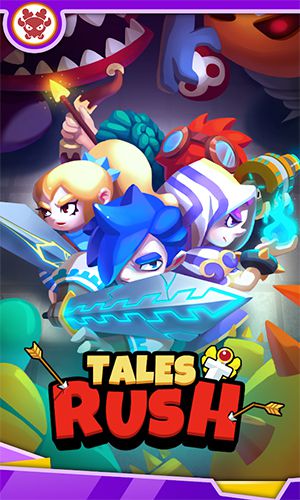 Introducing Tales Rush
The gameplay
Tales Rush is a fast action game, in which players will control a swordsman on the journey of exploring the caves. Your main task is to fight the monsters appearing on the screen to be able to overcome the screen and receive rewards. However, things will not be so easy because the monsters will be very strong with diverse attacking skills. Players need to approach monsters in different directions to attack them at close range.
After overcoming the game, you can receive some special abilities. These abilities will be added directly to the character's power to fight on the next screen. Besides, Tales Rush uses a very simple control with a single button. You will drag your character moving around the battle location to fight. This control makes the gameplay of Tales Rush completely simple for everyone.
Hero
Tales Rush offers players a lot of unique heroes. Currently, the game has 3 heroes available, including Alice, Alibaba, Littele Red. In the next updates, there will be more other heroes. Each character will have special abilities and stats that can be activated through special gem tiles, which will also greatly enhance your character's strength. These gems will be unlocked when you reach the required levels.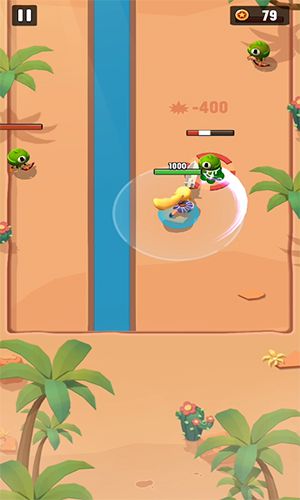 Challenge
Tales Rush brings a lot of powerful enemies, and players will still have to face many powerful bosses. Besides, players can experience the attractive Endless Mode that makes many players passionate.
Skill
In Tales Rush, heroes will not have permanent skills. Instead, the game will provide the skills through each game. After passing each level, the player is provided with three random skills. Players can choose one of the three skills to continue the screen. Besides, the skills will be extremely diverse and interesting. You should consider choosing the right skills to give your character a good advantage in battle.
Map
Tales Rush offers many maps to players, each of which has its own unique design with terrain and monsters. Each map will provide 50 different levels. When you pass the whole stage, you can continue to unlock the next map.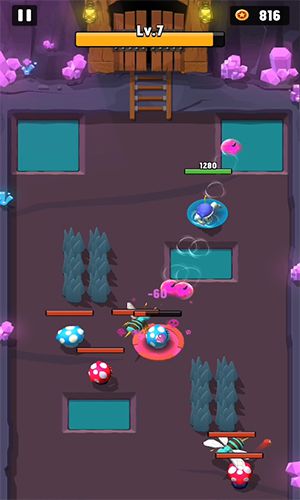 Design
At first sight, every player will be impressed with the design of Tales Rush. It features beautiful graphics with lots of high-quality images and lively effects. Tales Rush has a top-down perspective and a smooth, fast pace.
Download Tales Rush MOD APK for Android
Tales Rush is a fascinating action game with fast-paced matches. It brings fast battles with great entertainment and tactics. Players can control the hero and participate in battles to save the world. Tales Rush is a perfect choice for you. You can only download Tales Rush Mod Apk with the link at the end of this article. Do not forget to rate and share this game with everyone if you find it interesting. Thanks and have fun!