Auto Clicker – Automatic tap is a simple tool for all mobile users, which was developed for those who want to use high-intensity phones or play idle games with continuous clicking. It makes everything easy with the completely automatic feature. You just need to see everything done and check the results. In this article, I will share with you all the interesting information about this application as well as provide you with the link to download it quickly for free.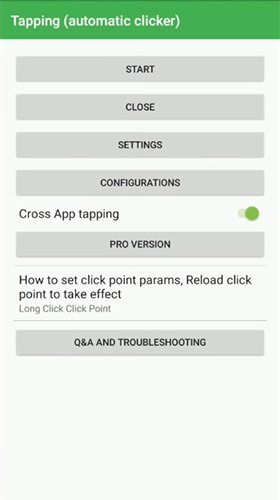 About Auto Clicker – Automatic tap
How does Auto Clicker – Automatic tap work?
Auto Clicker – Automatic tap is a simple application, which simulates your click operations on the phone screen. It is like you are giving a job to a machine. The app will work constantly until you stop it. After having the basic settings, you just need to move the pointer to the position where you want to click continuously and click on the start icon. In addition, users can also set the number of clicks as desired. Also, there will be many other options that are very suitable for your work and games.
How to use Auto Clicker – Automatic tap?
Many users will have trouble using applications like Auto Clicker – Automatic tap. They will not know how to launch Clicker operations. I will show you in detail how to make this application work as follow:
First, you open the app and start setting permissions. In which, you can click on the "Set permissions" section then you will be taken to the installation. At this point, you can scroll down to the bottom and find the "Auto-click" section then click on it and turn it on. You will receive a small notification and click "agree".
Second, you continue to click "Set application drawing rights". You will see a list of installed applications on your phone. Look for the Tapping application – Auto Clicker and activate it.
Third, please click "start" to launch the app. You will see a toolbar with many different functions that you can easily select and use.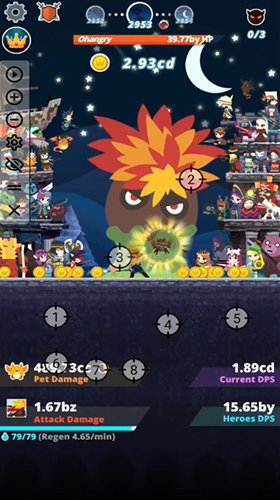 The key features
Auto Clicker – Automatic tap Pro has more advanced features that users can consider before using it.
Help users to automatically click anywhere on the phone screen.
No root required.
Simple control panel with many easy-to-use features.
Save the clicked location for later use or on other devices.
Full settings help users quickly change the automatical click regulation.
Download Auto Clicker – Automatic tap MOD APK for Android
Auto Clicker – Automatic tap is one of the best tools that support Android users with high intensity. Also, it will make the operations more hands-free while using the phone. Auto Clicker – Automatic tap MOD APK is available for free on our website. The link to download will be available at the end of this article. Thank you very much!