Dead By Daylight is a new horror game on mobile phones, which was developed by Behavior and first released by Starbreeze Studios in 2016. After years of development, the game has had a complete version on the mobile platform. If you are a fan of horror games, you may have heard of this game. It has been developed for many different platforms. Recently, it has continued to move into the mobile market and promises to continue to create many interesting things for players. Dead By Daylight includes drama and thrill in gameplay. In which, a murderer will hunt down survivors like "cats and mice game". Besides, the game features scary images to stimulate the players. Please follow this article for interesting information!
Introducing Dead By Daylight
The story
A supernatural and bloodthirsty creature was awakened from the ancient world. It always led to violence and malice wherever it appeared. It has summoned a lot of killers to be minions to fulfil its ambition. In order to maintain their existence, it commanded the killers hunting down survivors and stealing their souls. Survivors and murderers are put into the world created by these supernatural creatures. Here, the hunt will take place until the killer catches the survivors. That creature will embrace their souls. Only the most intelligent and bravest people can survive.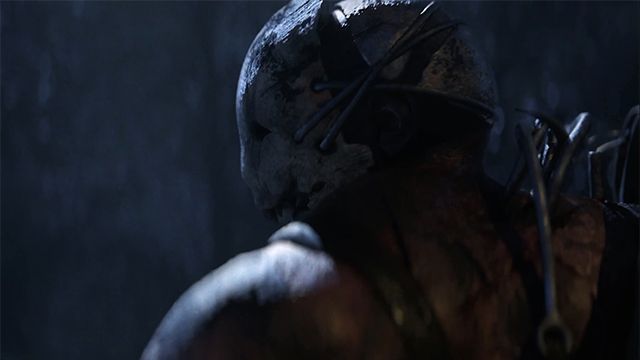 The gameplay
Players are sent to a fantasy world, in which you will never know what is waiting for you ahead. You have to face and try your best to win the killer. Gamers will have to make a stressful choice in desperate situations. Every decision is an opportunity to survive. Using the only vital weapon is the hand, unlocking ability and other objects in the environment to fool the monsters and escape the chase. Besides, the unique elements and thinking of each player makes each Dead by Daylight game become an unexpected scenario. Teamwork creates new gameplay. Also, gamers have to use the experience, skills and tools to compete and you can finally discover the truth outside the fog.
In addition, the survivors will be able to see the aura of their teammates. That will help them easily gather and move to solve the problem together. Besides, you can also discover that your comrades are being captured and come to rescue them. In the game, you must try to fix the generators as quickly as possible. The more people your team has, the faster your team can fix the generator and open the exit gate. Dead by Daylight requires a high concentration and accurate control. You will face many startling situations, so you should always be careful during the game.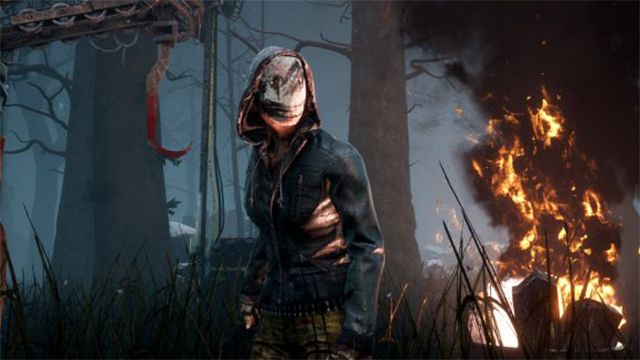 The survivors
You can choose a character from many of the different characters provided in the game. Your goal will be to escape from a dangerous area. This goal can be done in two ways: repairing the generator to power the converter boxes and unlock the gate or choosing to exit through tunnels. You will need keys to open this tunnel. Survivors will have options to move like running, walking and crawling to avoid the killer's vision.
The killers
This is a perfect character for players who love chasing and killing. The goal of the killer will be to seek survivors and kill them to stop their escape. After successfully caught them, you can hang them on the iron hooks. It is the most important thing that you have to catch all the survivors. Because just one person escapes, you will lose. The killer is built from a wide variety of different kinds. This character will have many unique characteristics with horrifying killing abilities. Take control of the power this character has to capture all survivors and win the game.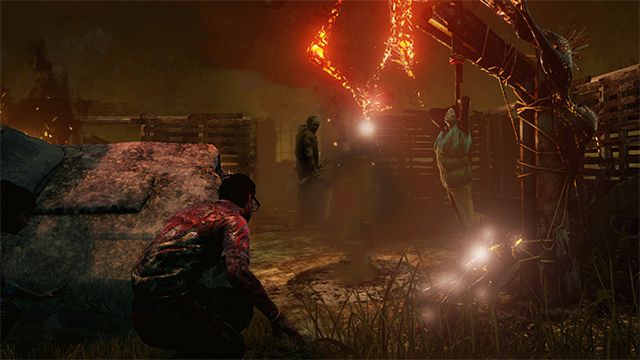 The graphics and music
Dead By Daylight is a quality game with modern 3D graphics technology. You will experience a lot of sharp and true images in dark colours. It will contribute to bringing your fear in every situation. Also, the game has a lot of scary and bloody effects. With high-quality graphics, it also requires you to have a good enough device. At the manufacturer's request, your phone needs to run Android 7.0 (Nougat) or higher. The hardware is equivalent to about Samsung Galaxy S7.
In addition, the sound in the game also offers a lot of mysterious and magical music. It appeals to players to integrate with the gameplay. The cries, moans, hisses… are all very real.
Download Dead By Daylight APK for android
Overall, Dead By Daylight is an exciting game that you should not miss. Now, you can experience a horror game anytime, anywhere without spending hours with your computer. Dead By Daylight is definitely a whole new experience of mobile horror games. If you are interested in this game, please follow this article to download the latest version of Dead By Daylight APK as soon as it is available. Thanks and have a fun game!