Battle Prime is an attractive action game on mobile phones, which will bring the perfect gaming experience to the players. It requires high tactics and good fighting ability from gamers in every match. Also, it provides a powerful arsenal and many other great features. Battle Prime was developed by BlitzTeam LLC. It is both a professional and a talented production team. They invested very carefully in this game to able to compete with other top fighting action games in the market. With many innovations to experience games about range, speed, launching granade…, Battle Prime promises to be a new wind to change the play style of third-person shooter games. In this article, we give you all the information about the game as well as provide the link to download it simply. Let's find it out right now!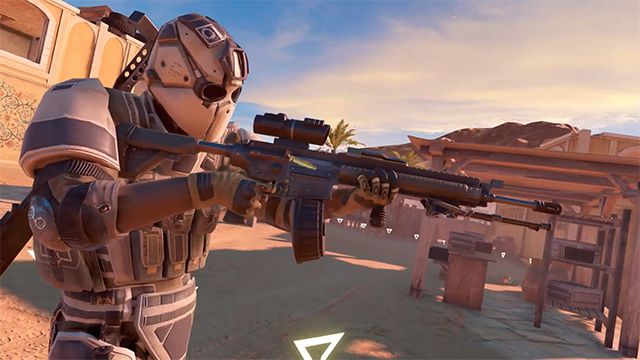 Introducing Battle Prime
The gameplay
Battle Prime has quite diverse gameplay that is inherited from the most modern shooting games on PC. In which, your character will be called the Prime. Each Prime will have unique abilities and tactics. You can see the Prime has the same power as Hulk or the same speed as the Flash. The key is that you have to take advantage of their abilities to win the matches. Also, Battle Prime will still be intense confrontations between gunmen. The keys for the victory are skills, agility and a bit of luck.
Besides, gamers will win by defeating other players. Depending on the game mode, there will be more ways to help you win even when you killed less than the opponent did. Battle Prime has a quite familiar control for most players who love shooting games. On the left of the screen, there is a key that helps you navigate and move. On the right, they are many other feature keys such as gun changing, attacking, reloading… So, the control will be a more difficult thing for players. You need to manipulate many operations at the same time to be able to win the game.
The attractive game mode
Battle Prime offers a lot of game modes. You can join in free matches to face all players or participate in tactical 6 vs 6 team matches. In other modes, you can also do the main tasks such as occupy the important points, locating bombs, etc. If you have ever played Call of Duty: Mobile, you will quickly understand what you need to do in each game mode. In the future, the development team of BlitzTeam LLC will also provide other attractive modes.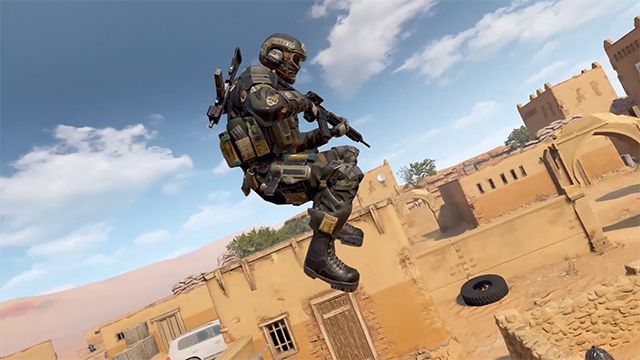 Diverse weapons
Battle Prime has a very abundant arsenal for players to choose from. In which, each weapon will have different strengths and match different battle conditions. You cannot buy many good guns to win. Instead, you need to choose a suitable weapon for the fighting style and the map. Skills will still be a key factor for victory. However, for a shooting game like Battle Prime, we have to mention the beautiful guns. Each gun will be designed in detail to bring true feelings to players. Besides, the weapons you can see in Battle Prime include sniper rifles, rifles, Shotguns, shotguns, melee weapons, bullets… In each match, you can bring a long gun, a shotgun, melee weapons and some grenades. To make the best performance, you should combine them effectively in many different situations. That will make you a master of weapons.
The great graphics
Understanding the psychology of many players in shooting games, the developer BlitzTeam LLC brings very beautiful graphics with large and diverse maps. In the game, players will constantly discover and train skills in different maps. Battle Prime brings new realistic graphics with modern effects, characters and maps. You will see less bloody scenes. Instead, you can enjoy a lot of beautiful effects. This design style is currently the trend of shooting games at the moment.
Besides, the sound of the game is quite rich with the sound of the battle, environment, team communication… But what many players are most interested in is probably the gunfire sounds. Most of them sound very similar to real gunfire. However, some sniper rifles would sound slightly as not deeper and brittle as real guns. Perhaps this will be a small minus point that needs to be fixed.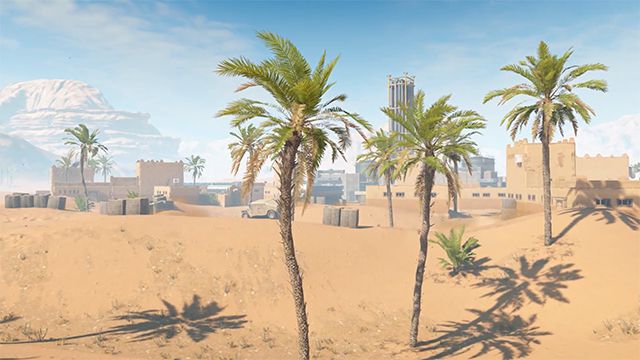 Download Battle Prime APK for android
Battle Prime is an exciting game but it is difficult for you to be an excellent player. It requires the player a lot of skills, thinking and quick reflexes to win the game. Exploiting the hidden parts of the enemy will help you quickly get high rankings. Moreover, Battle Prime is a free game. I also share the link to download and install it quickly. If you have any comments about this game, you can leave a review or comment in this article. Thanks and have fun!