Metal Squad: Shooting Game is a unique shooting action game on mobile. It is developed and provided by the developer ONESOFT. The game will take players to diverse classic levels with many enemies and powerful boss battles. Metal Squad: Shooting Game is a fast-paced shooting game. In this article, we give you all the information about the game as well as provide a link to download Metal Squad Mod for free.
Introducing Metal Squad: Shooting Game
The gameplay
In Metal Squad: Shooting Game, you will enter the world of war. Each match will be like a challenge that players need to overcome. Here, players will have the task of fighting with enemies or strong bosses for getting the glory. In the game, the player controls a warrior to move and jump to dodge enemies and use guns to destroy them. Besides, there will also be daily quests for you to collect additional rewards. In Metal Squad: Shooting Game, players have to accumulate the bonus to upgrade the hero for a more powerful ability.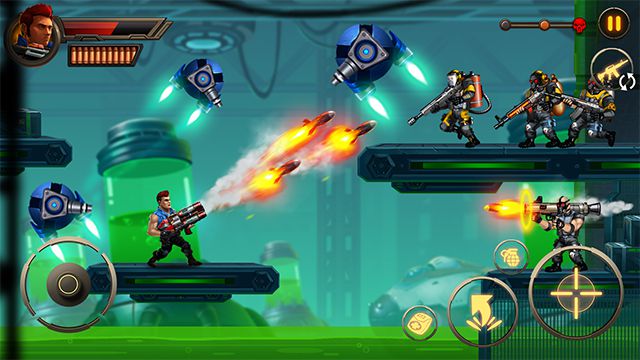 Attractive game mode
Metal Squad: Shooting Game offers players three game modes, including Campaign, Boss Fight, Multiplayer. Each mode will have a different goal that players must overcome. However, all modes will require gamers to destroy enemies to win. The more enemies you destroy, the higher your chances of winning. In each game, the rewards will be different depending on your performance.
Unique character
Currently, Metal Squad brings you 4 different characters, including John D, Yoo-Na, Dvornikov and a mysterious character. They will be arranged in order of strength, including C, B, A, S. The stronger the character, the higher their stats will be. Also, gamers can upgrade characters to increase their stat points. The maximum player can level up to 10. After that, you can use their pieces to increase their level.
The diverse weapon
In the game, the weapons collection is rich and attractive. There are a lot of modern weapons from the future or people's imagination. Players can use money or gems to unlock them. Besides, there will be a lot of extra weapons like axes, grenades for players to collect. Just like the characters, after the player upgrades weapons to level 10, they can use the weapon pieces to increase the weapon level to S for more power.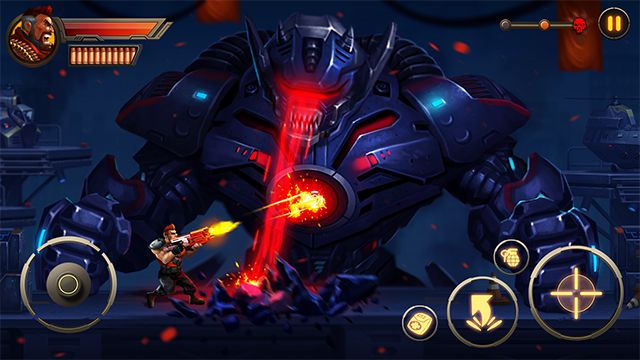 Beautiful design
Metal Squad: Shooting Game is a fast-paced fighting game, but the game quality is extremely excellent. It is a tremendous effort from the developer. In the game, images are beautiful, with nice visual effects. Besides, Metal Squad: Shooting Game also offers excellent sounds that fully simulate the battle. You should wear headphones for a more authentic experience.
Download Metal Squad MOD APK for android
Overall, Metal Squad: Shooting Game is a great action game for mobile phones, which offers many advanced features and a good experience. In the future, the game will have more interesting updates. So, if you are interested in this game, please follow our article to download the latest versions of Metal Squad: Shooting Game Mod Apk for Android. Thanks and have fun!