Diablo Immortal is the mobile version of the famous game Diablo from Blizzard, which has a long developing history. Many action games fans will be no strangers to this game. In the game, players will transform into heroes and participate in epic battles. The game series is made up of the three core games including Diablo, Diablo II and Diablo III. Now, the developer Blizzard Entertainment, Inc. has partnered with NetEase Games to continue to recreate this legendary game on the mobile platform with the name Diablo Immortal. It promises to be a fascinating game that many players are waiting for.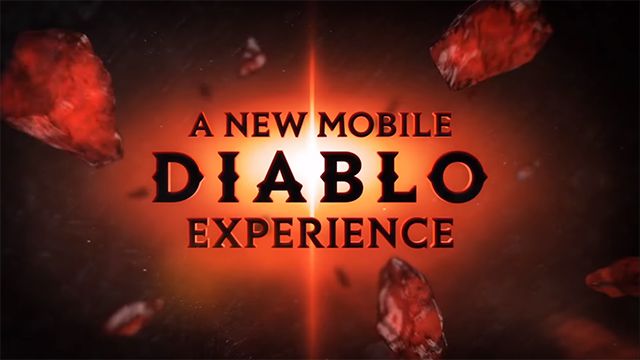 Introducing Diablo Immortal
The story
Diablo Immortal will still be set in the fictional world of Sanctuary. Here, bloody wars are constantly happening between races. In this part, the game will focus on exploring the story that takes place at the end of Diablo II: Lord of Destruction and the beginning of Diablo III. After the three largest demons (Baal, Diablo, and Mephisto) were defeated by the heroes, peace returned to the land. However, a great conspiracy continues to burn. The demon species wanted to invade the Sanctuary, which was led by the demon known as Skarn. It is gathering a new army of demons to collect Worldstone's fragments. They will use Worldstone to revive Diablo and bring disaster to the Sanctuary. You must pick up your weapons and join the other warriors in defeating Skarn before he can collect all the fragments.
The gameplay
Diablo Immortal is designed with MMORPG role-playing game. Players will be able to choose their favourite characters from 6 different classes. In the game, the task of the player is to develop the character and fight against monsters. Besides, Diablo Immortal will assist players a lot in developing characters by quests and events. Players can also significantly enhance character power by collecting equipment and upgrading skills.
Also, Diablo Immortal brings diversity in combat with the flexible move and using skills quickly. Players can both control the character and attack the enemy. That creates different fighting abilities. Those who play fast and intelligent will win the match. Diablo Immortal will still use the virtual keys arranged on the screen, which will be arranged quite familiar to all players. In addition, you should also pay attention to the in-game feature keys. They will help you enter the game faster and create an advantage over other players.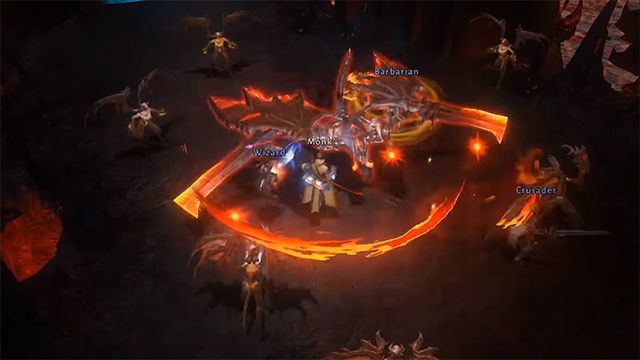 Character classes
Currently, Diablo Immortal introduces players to 6 character classes including Barbarian, Crusader, Demon Hunter, Monk, Necromancer and Wizard. Each of them will have outstanding special abilities that players can exploit to create great power.
Barbarians are survivors of the disaster at Mount Arreat. They use big hammers to crush any opponent in battles.
Crusaders are people who have great faith, which gives them unimaginable power. They are outstanding with armor that cannot be penetrated. Besides, they wander around and destroy every demon they encounter.
Demon Hunter is a well-trained assassin with the tragic past. His family is destroyed by people from Hell. Demon Hunter always hides very discreetly and appears suddenly to surprise the enemies.
Monk is an agile and holy warrior. He is the master of martial arts who show the will of the region of Ivgorod. They have very high maneuverability. Their attacks are very fast making their opponents scared.
Necromancers are priests of Rathma. They always find a way to bring balance to the world. Besides, they use their power to control life and death. Their purpose is to keep the Sanctuary unaffected by catastrophic wars.
Wizards are capable of controlling supernatural powers. They can control the power from a distance and cause the opponent to suffer the most terrifying effects.
New areas and Dungeons
In Diablo Immortal, players can participate in thrilling adventures across lands. From the town of Wortham to the Zoltun Kulle library or the Bilefen forest island, players will explore the familiar and new vistas of Sanctuary to look for Worldstone fragments. Diablo Immortal will have many exciting events to attract players to the battles in Dungeons. They will bring a lot of amazing rewards for you.
In addition, Westmarch is a fairly new land in this game. It has long roads and bustling cities. Many tourists come here to admire the most beautiful landscape in the world. Westmarch can meet all your needs. You will be able to shop from vendors, meet companions, relax and more.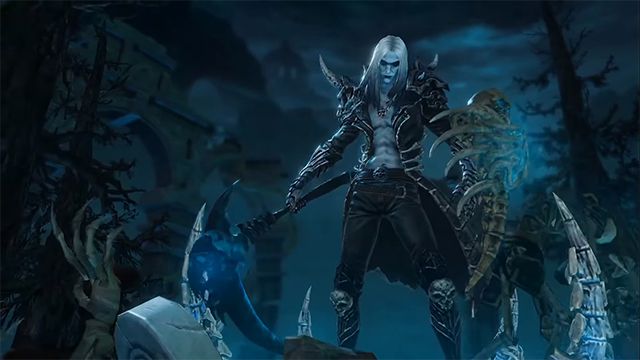 The quality graphics
The cooperation of the two world's leading developers, Blizzard and NetEase Games, will bring a very interesting game with high-quality graphics. The 3D platform will be integrated into the game to bring more beautiful images, epic effects and more. Therefore, to play Diablo Immortal, players need to prepare a good enough phone. Also, Diablo Immortal delivers a powerful and accurate sound system. You will hear great things when activating your skills or attacks on monsters. Besides, the music with the heroic theme will make players fascinated in the world of Diablo Immortal.
Download Diablo Immortal APK for android
Diablo Immortal is a vast online world that provides perfect experiences for every player about role-playing games. Joining the world with many monsters, locations, missions… along with the uncompromising battles will make every player feel excited. Please follow our article to update the game's news and download the latest version of Diablo Immortal for Android phones. Do not forget to visit our blog regularly for more interesting games and apps. Thanks and have fun!