Monster Hunter Stories is a popular game in the gaming community, which is a miniature version of Monster Hunter on mobile. The game is a completely different version because it offers the offline adventure experiences. The CAPCOM developer is now developing this game for Android phones. However, you have to pay more than $ 15 to download and enjoy it. This is a quite high price for mobile games. Please join us to check its highlights right now!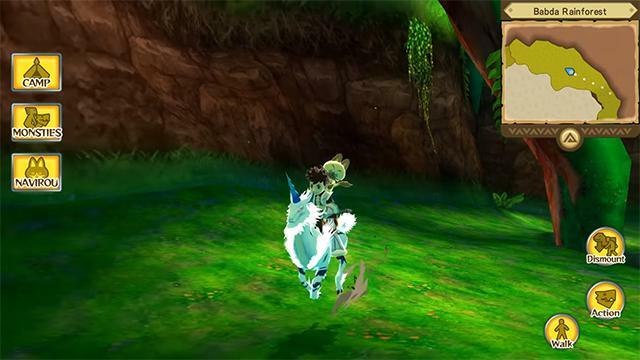 Introducing Monster Hunter Stories
Adventure story
In Monster Hunter Stories, the game begins in a jungle, where was near the village of Riders. You, including Lilia, Cheval, saw a strange glowing egg. You made a funny joke with the Kinship ritual, but one surprise happened that the ritual was successful. The egg suddenly hatched and appeared a wyvern, which was also considered the "King of the sky". At this point, the characters immediately named the creature "Ratha" and brought it back to the village. On the following day, their village was attacked by an infected monster "The Black Blight". It destroyed many things and left a painful feeling in the hearts of young people. A year later, you received the Kinship stone from the village chief and officially became a knight. The characters decided to leave the village to take on new adventures.
What is the world of Monster Hunter Stories?
Normally, humans will search and hunt monsters to collect rewards. But somewhere in the world, there are still villages that choose to live with monsters peacefully. They will find a way to connect humans with monsters to create better relationships. Monster Hunter Stories will help players have a more interesting life by raising, living and creating a good relationship with monsters by using mysterious items called Kinship Stones. The monsters that have been captured and connected to the knights are called "Monsties". They will have incredible power. Gamers can ride on monsters to explore the vast world and experience the adventure.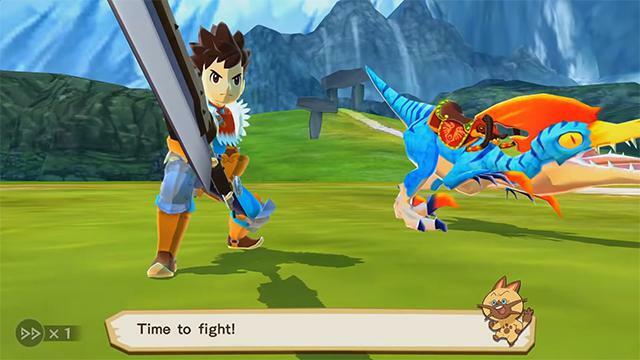 Fascinating adventures
Enter the world of Monster Hunter Stories, players will transform into a member of the monster-hunting village. You will meet many people in the village to exchange and learn information about taming monsters. Gamers will gain a lot of experience before going to places and battlefields to practice catching monsters. Besides, Monster Hunter Stories uses the familiar gameplay and turn-based fighting style. When you encounter a monster, you and your companions will immediately jump into a match. Each side will take turns attacking the opponent until one of them is defeated. Also, there will be a lot of things for you to learn in this gameplay such as the skill system, how to use skills and collect monsters… Players will be guided in detail. After catching a few Monster, you will completely master them.
Impressive design
Monster Hunter Stories is a 3D game with a beautiful vast world. Players will have many locations to explore, fight and collect. Also, you can meet a variety of monsters specific to each region, making your battles more attractive. Besides, the characters are built in a chibi style. The sound of the game is also very diverse including background music, environmental music and combat sounds. They make gamers more excited.
Download Monster Hunter Stories MOD APK for android
Overall, Monster Hunter Stories is a fascinating game with many advanced features. It allows you to explore big locations, diverse perspectives, go along with monsters and more. Monster Hunter Stories will have the full experience of a great action-adventure game right on your mobile phone. Readers can download and enjoy the game at the link below! Thanks and have fun!