Enhance It MOD APK is a special photo editing application for Android phones. It works intelligently with the latest image-editing technology. Specifically, the app will allow you to fix many problems related to image quality. If you want to learn more about the key features of this application, please see the following information!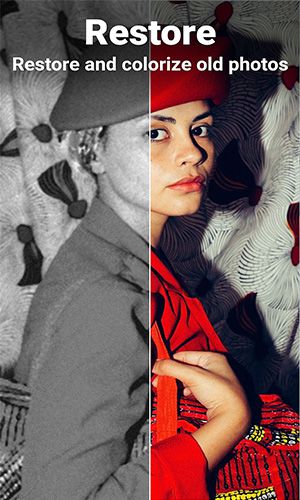 About Enhance it
Today, taking pictures is indispensable. Therefore, many applications related to photo editing are also born. However, the applications involved in image restoration and enhancement are minimal. In which, Enhance It is one of the special products developed and provided by reAImagine for mobile phones. It is simple but effective. You can do a lot of works related to enhancing your images. Besides, the developer provides you with a premium version of the app, which will also do a better job and offer more advanced features in optimizing and personalizing your images.
Denoise
This feature will help you remove any disturbances in your photos easily. The app will use the power of filters to enhance the lighting and effects of your photos. However, it cannot help you fix errors about objects in an image or change colors.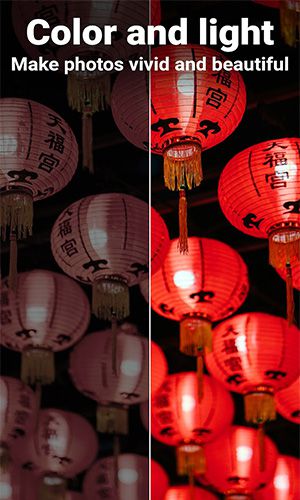 Enlarge
At this point, you can increase the aspect ratio of small pictures without losing quality or details in the image. Also, it will make the photo look like it was taken in high resolution. However, this feature won't do much help for low-quality photos or photos with lots of pixels.
Enlighten
Enhance it will help you increase the natural brightness of your photos most smartly. You will see pictures greatly improved. However, this feature cannot fix overexposure or image saturation issues.
Deblur/Motion deblur
The app will help you fix a few technical problems caused by photographer movement. At this point, it can improve the blurred photo to make them clearer. However, images that are out of focus or too low quality cannot be recovered.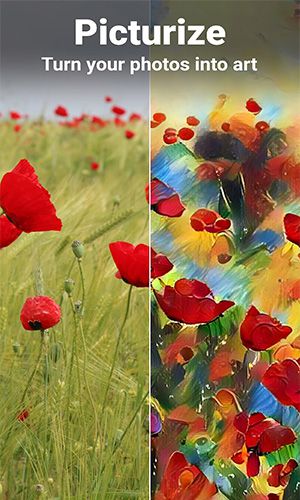 What's more about Enhance it Premium?
The Premium version of the app will be a perfect choice for you. It provides you with more advanced features, including:
No Ads.
Removable watermark.
Scale photos up to 4K with "Enlarge"
Choose output format (JPG, PNG or Webp).
Higher resolution results when using deblur or denoise.
Currently, the app offers 3 Premium packages with different prices and duration of usage. The monthly package will require you to pay about $ 1; the yearly package is around $ 7, and the lifetime is around $ 13. Depending on your needs, you can choose the suitable one.
Download Enhance it MOD APK for Android
Overall, Enhance It is a fun app that has many useful tools for users to improve their images. The app will create great fun when you can save memorable photos. If you want more quality features, you can use Enhance it MOD APK. It will satisfy any demanding user. One of the best ways we'd recommend is to download the MOD APK file we provide in this article. Readers can go to the bottom of the post and click on the free link. Have fun!