Evo Pop is a simple fun game from the famous developer ZeptoLab. The product is a unique and novel idea with an attractive strategy. In which players control colorful creatures called Evos in a small land. You will dominate the area by eating all your opponents and turning everything into your color. Please join us to explore the game and download it for free in this article!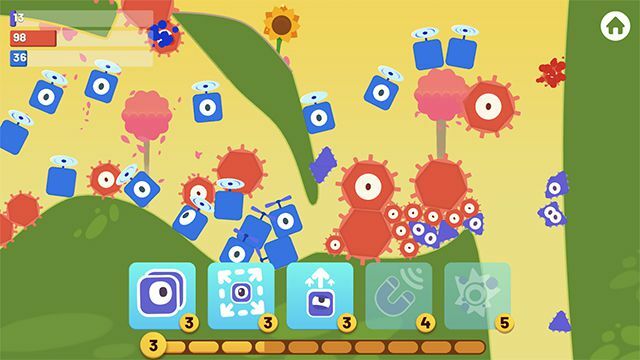 Introducing Evo Pop
Tactical gameplay
In Evo Pop, players will start with a tiny creature. You will take it to a battle area. Besides, gamers will have a small energy bar with a maximum of 10 units, which will automatically regenerate over time. You can use energy to activate skills. Using those skills can help the Evos multiply quickly and increase their numbers.
Also, the original combat of the Evos was that when they collided with each other, they would be consumed. The big Evos will eat all the small Evos, causing them to disappear. This also means that you will find a way to increase the number of Evos the fastest and crush your opponent by large numbers. Also, you can utilize a resource in the game, which is the tree. When Evos touches the green leaves, they will attract and grow faster.
Your match will stop when either you or your opponents lose all Evos, time out or the first person reaches 300 Evos. At this point, the winner will receive rewards, and players can use them to upgrade the Evos and make them stronger. Moreover, the game will also provide missions to help players get more attractive rewards.
Collect and upgrade Evos
Currently, the game has more than 10 different Evos with different numbers of stars. The more stars the Evos is, the more powerful it proves to be with stats and growth ability. To upgrade Evos, players need to collect their cards and combine them with in-game gold coins to upgrade. The more you level up, the better the Evos's stats. Also, you can unlock more Spells. Each different Evos will have different Spells, so you can check them out in the "Select" section of the game.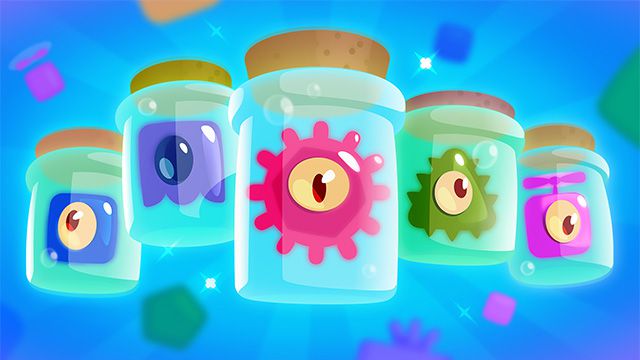 The design
Evo Pop is probably one of the simplest design games by the developer ZeptoLab. It has 2D graphics. Also, the in-game Evos are made of simple color boxes. However, Evo Pop has very sharp cartoon-style images. Besides, it will have special locations for players to compete with each other. The sound of the game is also full of joy and vitality, bringing a sense of enjoyment to all players.
Download Evo Pop MOD APK for Android
Overall, Evo Pop is an attractive entertaining game. It is a novel idea with a tactic and fun for players. You can choose to play it for entertainment after hard-working hours. Evo Pop MOD is a very safe and free modified version. You will get an advantage with almost everything unlocked and lots of money. Players can quickly get everything they want. However, to download Evo Pop, you will need to download an APK file with the link at the end of this post. Do not forget to rate this game if you find it attractive. Thanks and have fun!