M64Plus FZ Pro Emulator is an emulator application from the developer Francisco Zurita. If you have played games on a Nintendo 64 device, this app will make you interested. Specifically, it will help you emulate old games of Nintendo 64 on your modern Android phone. Please join us to learn more about this interesting application and how to download it for free!
About M64Plus FZ Pro Emulator
This is an emulator that emulates the source code Mupen64Plus on Android. It will essentially recreate the system and manipulation of a Nintendo 64 console. So, users will only need to install the app on their phones to be able to use them as a traditional handheld gaming device. Besides, the app will also need the game's ROMs to be bootable. However, not all games are compatible with this emulator. The app will be a more professional version with the addition of an SD memory card and support for Gdrive cloud backup.
What is Mupen64Plus source code?
Mupen64Plus is a free and open-source code, which is written in the C ++ programming language. It allows users to play Nintendo 64 games on PC by reading ROM images. The predecessor of Mupen64Plus is Mupen64 which was available in 2001 by Hacktarux. There were several different versions of Mupen64. However, by 2005, it had stopped. Then, in 2009, the Mupen64Plus project conducted a big reform of the architecture of this emulator. Since then, Mupen64Plus has continued to be developed and built by groups of professional programmers.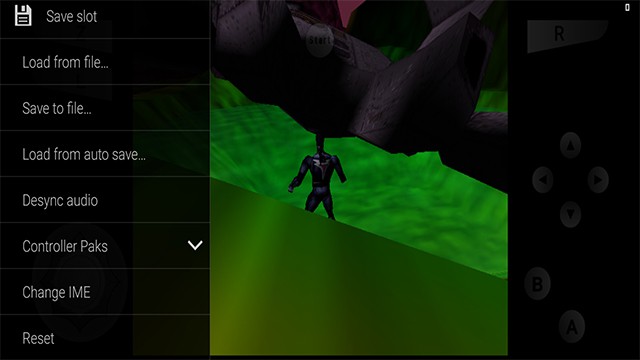 Simply emulating the games with M64Plus FZ Pro
This app has a simple operation that any user can use to launch their games. Specifically, players only need to download ROMs of the Nintendo 64 games on the internet and save them to the device's memory. After that, they can launch this app and access the "Refresh ROMs" to scan the available games on the device. Also, you only need to click to let the system read the game and start playing it almost instantly. This application helps maximum users in finding and adding ROMS files that you have. However, for the M64Plus FZ Pro Emulator and most emulators, they cannot guarantee 100% of the games running smoothly. Sometimes, they encounter errors that you can hardly predict.
Features
M64Plus FZ Pro Emulator supports deep installation and editing of your games. You can check and change many different parameters, such as Display, Shaders, Touchscreen… You can make the game sharper with Rendered Resolution up to 8K or change many manipulations. However, players will need a little bit of knowledge in this and a good enough phone. For those who do not have much knowledge, they do not need to worry about that because the app has suitable default settings for all users.
Controller Support: In the Profiles section of the app, users will control the controllers and Gamepad with their own settings. There are many supported Gamepads like Android Gamepad, N64 Retobit, Xbox… You can click and select them to match your type.
Tools: At this point, users can add or delete texture packs quickly and easily, which will make it possible for you to upgrade the games by changing their textures. If you have these packages, you can completely add them to refresh your experience. Besides, users can also perform data import and export quickly here.
Languages: M64Plus FZ Pro Emulator offers more than 10 languages in the world. However, like the advice from the publisher, you should use English because there are many translations still lacking.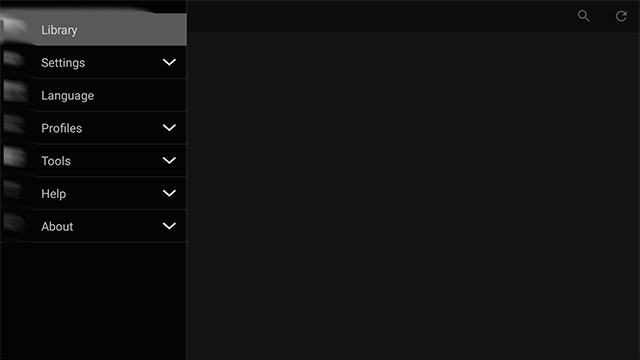 Should we choose the M64Plus FZ Pro Emulator?
The M64Plus FZ has two versions, consisting of Free and Pro. There are hardly any differences in the features between them. Specifically, the Pro version is just one for developer support and has a number of features that include support for SD memory cards as well as support for Gdrive cloud storage. To get the Pro version, you will have to pay $ 4 to be able to download it from the store. If you want a free M64Plus FZ Pro, please see the section below.
Download M64Plus FZ Pro Emulator APK for free on Android
We always want to give people good, free and safe applications. For M64Plus FZ Pro Emulator, we would like to provide its APK file for free as well. By going to the end of this article and clicking the "Download" button, you can start downloading it quickly. Make sure your network connection is stable to avoid errors. After downloading the APK file, you can proceed to install it to experience your games.
Conclusion
Nowadays, players have gradually forgotten many exciting games on the Mupen64Plus platform. However, many people still remember and want to play it in any way. Thanks to modern technology, you can now play them via M64Plus FZ Pro Emulator on your Android phone so you can play any Nintendo 64 game at any time. Readers can download the app at the link below. Do not forget to visit our Blog for more updates on Pro/Premium/VIP apps for Android phones. Have fun!