Pac-Man is an interesting video game from BANDAI NAMCO Entertainment. The game was first launched in Japan in 1980 when personal computers appeared. At that time, it was the focus of millions of players around the world. So far, with the constant development of technology, Pac-Man-like games are no longer popular on computers. However, smartphones opened up a new era for Pac-Man. You can relive your childhood with fun and fast gameplay easily. In this article, we would like to introduce you to the Pac-Man mobile version and how to download it for free.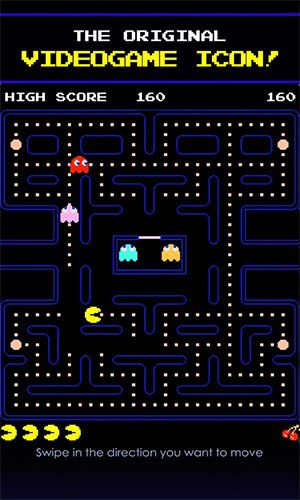 Introducing Pac-Man
The addictive gameplay
In the game, the player controls a Pac-Man in a complex maze. You will have to move Pac-Man through many different locations and eat Pac (Pac-Dots). After eating all the dots, you will complete the mission and go to the new game screen. However, if the game is so simple, it will never make many players love it. The difficult problem you will face is the appearance of ghosts or maybe called monsters, including Blinky, Pinky, Inky, and Clyde. They roam the mazes and find Pac-Man.
If Pac-Man is caught by monsters, you lose a life. Also, Pac-Man can attack enemies by eating large dots in the corners of the maze. At this point, the monster will turn into blue, and you can hunt and eat all the monsters you meet on the way. However, this power will only last for a short time before the monster returns to its normal state. When an enemy is defeated, their eyes will fly to their base in the center of the maze. They will be reborn again after a short time and continue hunting you.
After winning the game, players can receive gold coins. They can help you unlock new levels in the future. A tip for everyone to earn more gold after each level is that you can watch ads for more. However, if you don't like ads, I recommend you turn off the internet connection before starting the game. You will not encounter any annoying ads anymore.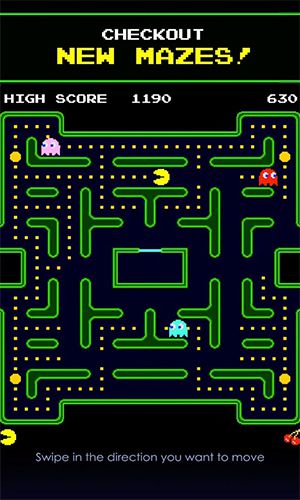 Interesting game modes
Pac-Man offers players many attractive game modes. Players can freely challenge their skills and creativity. I will briefly introduce the game modes that Pac-Man mobile version offers below:
My Mazes: This is a unique game mode, which requires players to overcome many different levels. You will use gold to unlock the game stages here. Hundreds of different levels are divided into three levels, including Relaxed, Challenging and Elite.
Classic: This mode is exactly as its name suggested. Players will experience the original version of the game Pac-Man on PC. You can choose the difficulty level, checkpoint to join endless battles for many amazing rewards
Tournaments: This will be an interesting mode with many exciting tournaments such as Underground, Royal and Dairy. Players will participate to earn points and win a high position on the rankings.
Abundant mission
Pac-Man has many attractive missions that bring gold coins to the player. You can complete those tasks by participating in the game screen and completing certain achievements such as achieving high scores, killing monsters…
Simple design
The mobile version of Pac-Man perfectly reproduces the classic graphics of the PC version. It gives players unique Reto images with a lot of dramatic action. This is the simplest design for modern mobile games. Besides, fast chases will be displayed smoothly. Also, Pac-Man has legendary music with vibrant rhythms that makes players excited.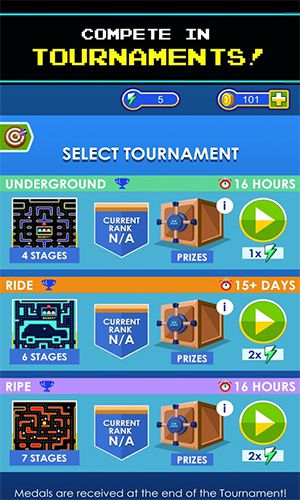 Download Pac-Man MOD APK for Android
Pac-Man is a fascinating game containing the memories of many players. It brings a lot of fun in the gameplay, design… If you are bored with today's games, you can choose Pac-Man for entertaining. The link to download Pac-Man Mod Apk will be at the end of this article. Please make sure your network connection is stable before starting this game download process. Do not forget to rate and share this game with everyone if you find it interesting. Thank and have fun!