Soul Knight Prequel is a new gaming product. However, it is quite familiar to many players when it is inspired by the universe of the famous Soul Knight game. It is now under the development of ChillyRoom. The game has a more interesting idea when giving players a role-playing style, exciting combat and more new features. Please join us to find out more about this special game with some of our reviews below!
About Soul Knight Prequel
The game story
Soul Knight Prequel takes place before the era of Soul Knight. We can call it a prequel to Soul Knight. In this period, high technology was not common, but rather primitive weapons and magic. In the game, players will meet friends who appeared in Soul Knight and go on long adventures together. You will fight to find the order of the knights and restore the peace of the soul continent.
How to play
Soul Knight Prequel is a familiar action RPG game. You will play the role of a hero, participate in a fantasy land with many things to explore. Gamers will experience an interesting storyline and diverse quests. Besides, Soul Continent also has a lot of monsters for you to fight and collect rewards. The game will be more and more interesting as players can upgrade their heroes with equipment, levels, skills and more. Soul Knight Prequel also has a lot of similarities to its previous version when players can fight with a fast-paced style, interesting combination of moves.
Furthermore, this game also directs players to do quests according to the original story. Thereby, you can both enjoy the story and receive valuable rewards from the quests. In addition, players can also choose to play with friends through several game modes or simply form a team together to hunt down powerful bosses. Soul Knight Prequel is not difficult to play but it will take a long time for you to build a strong character or master their fighting skills.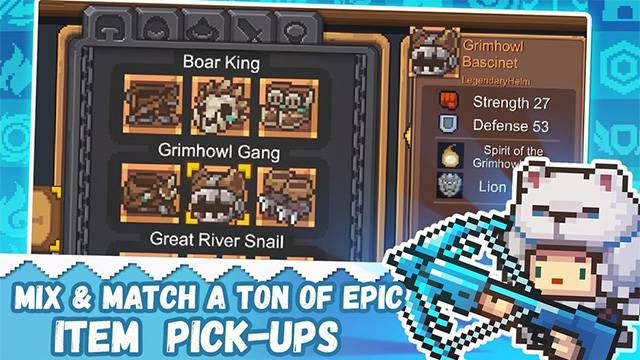 Characters and skills
In Soul Knight Prequel, players will meet interesting characters that appeared in the previous version. However, there will be a new shape and powers. Specifically, your character can't use guns. Instead, they can only use rudimentary weapons, ancient spells, etc. Each character has a skill tree, which players have to learn to use and optimize. Besides, gamers will get skill points when they level up. After that, they can use those points to increase their skills. Each skill can increase up to 4 points. Of course, when you increase skill points, the stats of skill will increase to help you fight more effectively. There are many skills to upgrade players will only bring 3 skills when fighting, so you should consider using any skill.
Equipment and items
What many players love about Soul Knight Prequel is finding equipment. They will be located all over the map of the game, in treasure chests or dropped when fighting monsters. The equipment system is being levelled based on the items' strength. You can clarify them through colours such as blue, purple, yellow, etc. Strong equipment will bring more stats to you and you will immediately recognize them when they appear. Moreover, Soul Knight Prequel also has diverse useful items. They can be consumables that give the player more power for a short time or bring defensive elements.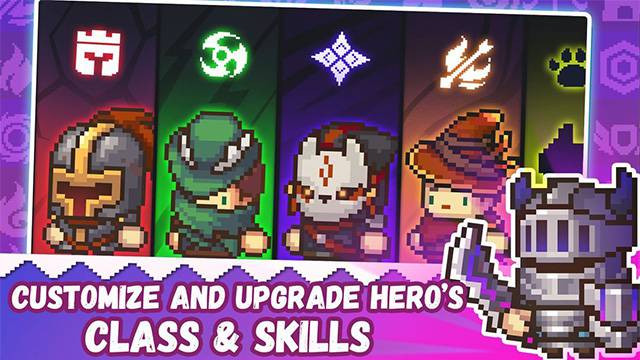 Graphics
At this point, Soul Knight Prequel will have significantly changed graphics compared to the previous part. Instead of Pixel style, this game offers a classic cartoon design. In addition, it also focuses on upgrading combat skills to make them look more impressive. However, the game still tries to keep everything as minimal as possible for smooth fighting and gameplay.
Summary
Soul Knight Prequel is a new and interesting game that you should try. It inherits good things from the previous version and adds many new features. Readers can try both versions and let us know your point of view. Have fun!