Inotia 4 is a unique role-playing game from the developer Com2uS for smart mobile devices. It will take you to a vast world with many interesting elements. Specifically, players can explore many impressive wonders, fight monsters, and collect many rewards and special equipment. Please join us to explore the Inotian continent and its fascinating features with reviews below!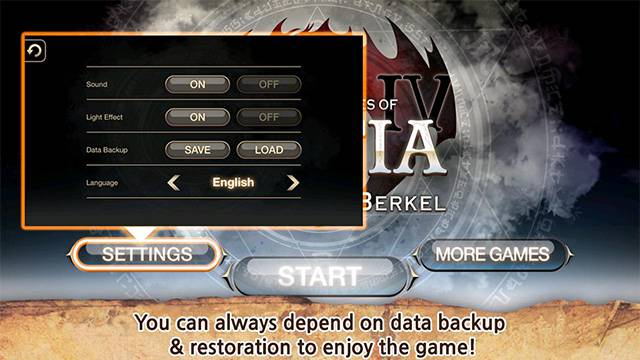 About Inotia 4
The story
Inotian was once a beautiful land until dark forces invaded it. The evil forces have spread and robbed this place. In the game, you are playing the role of a new hero, who stands up to fight against the darkness and enter Kiyan's journey. Your character is a trainee assassin and always has strange dreams about chains and bondage of destiny. First, you will need to meet the vice leader of the dark side to discuss the assassination of Grafton and the related events. Besides, you will also encounter many characters and begin to explore the mystery behind the recent chaotic events.
Gameplay
Inotia 4 is an RPG game with classic and addictive gameplay for players. To start the game, you will need to choose from one of the many classes of heroes. Each of them has different skills and strong points. This process will be very important and will greatly determine your gameplay in the future. After that, players can start the game's journey with a series of missions, including the main quest and many side quests around. Thereby, you can accumulate experience, money, and some basic equipment for the journey. To be stronger in this journey, you need to focus on developing characters with powerful skills and equipment. Also, you can participate in many other events and glorious arenas to prove your strength against many other opponents.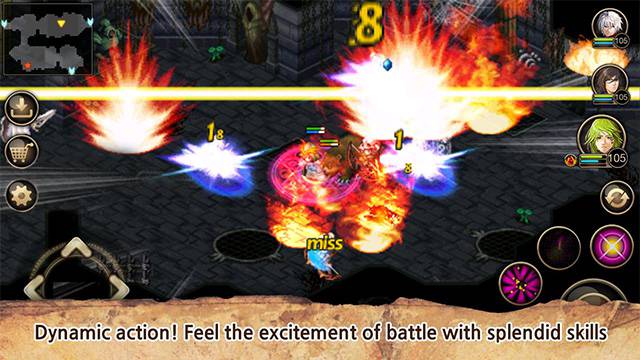 Diverse character classes
In Inotia 4, players will have the opportunity to play one of the 5 character classes, consisting of Black Knight, Assassin, Warlock, Priest, and Ranger. Each of them has unique strengths and weaknesses. Sometimes, these character classes can be countered and complementary to create compelling formations. Every character will have 15 different skills, distributes and unlocks according to each level. Also, you distribute skill points in different ways to create your strengths according to your playing style.
Various items
Inotia 4 has a large collection of weapons and equipment. You can collect them through quests, fighting monsters, or Boss hunting. Of course, for your character to be more optimized, the player needs to choose the suitable items for the character. After that, you should upgrade the equipment and continue to collect more items to be able to increase more power.
Abundant mission
In the game, your main task is to step by step explore the mysterious story in the Inotian land. Moreover, players will also have extra quests to help explain more events in the game. Some side quests will help you unlock good equipment or rare items that bring great power to your character.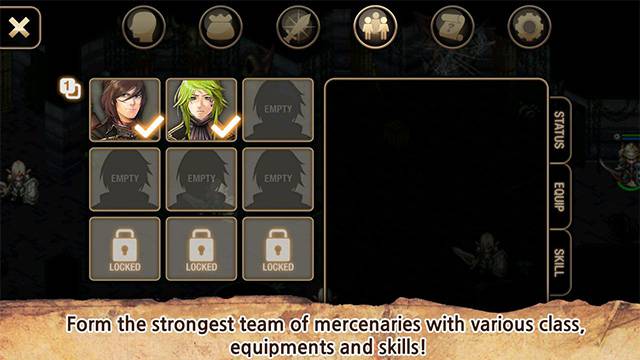 Facing many monsters and challenges
When you adventure in the Inotian land, the danger you often face most is the dark monsters. They will never hold back and stop chasing you. Only by fighting and facing can you defeat them and settle chaos for the land. Sometimes, the powerful Boss with great power will appear. At this point, a fierce battle will break out. However, if you feel you don't have the strength to fight, you should run away. After getting strong enough character, you can come back to fight it.
The design
Inotia 4 is built with classic Pixel graphics, which appears much on previous RPG games. Although the game's graphics cannot be compared to modern games, it offers a smooth experience. Also, the game offers a large map with a variety of locations and landscapes for players to explore. Besides, the game also has a powerful sound system for realistic simulation and vibrant background music. They will make your adventure more exciting.
Download Inotia 4 MOD APK for android
Inotia 4 will be an excellent role-playing action game that all players will love. It brings many outstanding features in terms of character systems, equipment, and designs. Right now, readers can download MOD APK version of Inotia 4 for free at the bottom of this article. Thanks and have fun!