Train Taxi is an exciting and innovative game, which has just been launched by SayGames. This game is a special intellectual puzzle that needs you to smartly solve them. In the game, you have to control a train and pick up all passengers on board safely. Train Taxi brings addictive gameplay, cute images and many advanced features. Also, this game is a new work that many players have been interested in recently. In this article, we would like to share more interesting information about the game as well as provide you with the link to download it quickly and safely.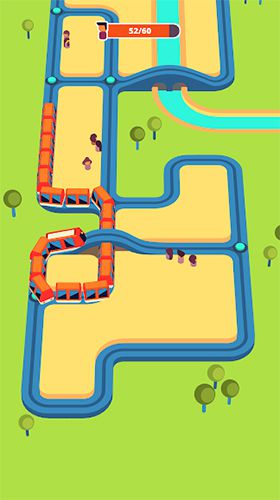 Introducing Train Taxi
The addictive gameplay
Train Taxi has diverse puzzles collection that players need to solve. You need to choose a special train to pick up passengers. In a special small model, you will take your train through many different points. When your train passes over, the passengers will be automatically on board. Then, your train will get longer. At this point, the difficulty will appear because the longer the train is, the more difficult control you will have. Besides, you should be careful in deciding every direction or you'll have to stop the game quickly.
In addition, Train Taxi does not require players to have very good skills or quick operations. The keys are that you should stay calm and decide the best way to win the game. With the simple wipe operations, you can control your train to any directions. Also, players can move as many times as they want through a location, but you just don't let the train crash into its tail. Moreover, Train Taxi is a free game and requires no network connection. You can turn off the network connection to play without ads. However, you can view ads to get some other interesting benefits.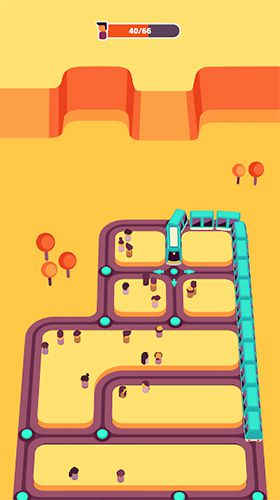 The diverse challenges and train models
Train Taxi offers hundreds of levels for all players to play and explore. Each game screen will be designed with unique difficult puzzles. You need to go through the levels one by one to get to the next game. For difficult level, you can play again or after you can see the ad to continue playing and overcome the challenge.
In addition, the game also offers many different types of trains. You can buy or randomly unlock them in the store. Besides, gamers can collect key pieces to open precious chests to get more special train types. These trains have no special abilities or powers. It just brings you more fun.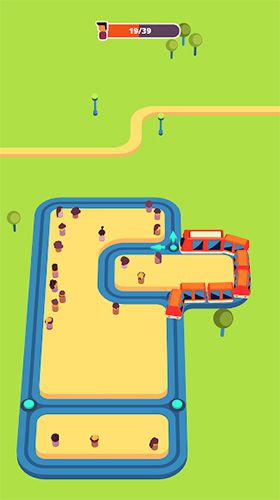 Download Train Taxi MOD APK for Android
Overall, Train Taxi is an interesting game that you should not miss. It brings many interesting puzzles, unique gameplay and cute graphics. You can choose this game to have many exciting moments in your free time. Please click the link below to download this game! Don't forget to leave a review or share if you feel this game interesting. Thanks and have a fun game!