Zarchiver is a great toolset for users to manage the storage on mobile phones. This application is very simple but effective in compressing or decompressing files on mobile. Besides, it also ensures the safety of files when working without using an internet connection. Readers should not miss such a great app to make your Android phone more efficient.
About Zarchiver
File compression is no longer strange to many computer and mobile users. That can save you memory, ensure the stability and safety of your files. Compressing files is useful and advisable, but Android devices don't really support that well. Usually, you can only compress the basic formats. Sometimes, you cannot open the rare formats. So an application like Zarchiver will be essential for Android devices. It is provided and developed by Zdevs. This app has two versions, free and Pro (paid) for users to choose from. Furthermore. the developer also updates its features in different versions so you can choose the most appropriate version depending on the purpose.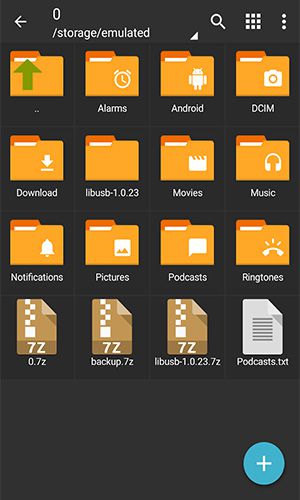 What can Zarchiver do?
If you choose Zarchiver to compress and decompress files, the first thing you need to do is allow it to access the device's memory including the memory card. After that, it will display all the folders, data files and their paths. At a basic level, you can use Zarchiver to see what's on your device, organize or move files as you like.
At the higher level, This app will support decompressing most compression formats on the market today such as 7zip, zip, rar, rar5, bzip2, gzip, XZ, iso, tar, arj, cab, lzh, lha , lzma, xar, tgz, etc. You simply select the files you want to decompress and click to select decompression. Besides, users can directly extract files from their phone's memory or other data management applications by allowing Zarchiver as the extraction tool. Also, the app supports you to compress files, but the supported compressed file formats are less than decompression. In addition, users only need to activate this feature in the settings of the rooted devices.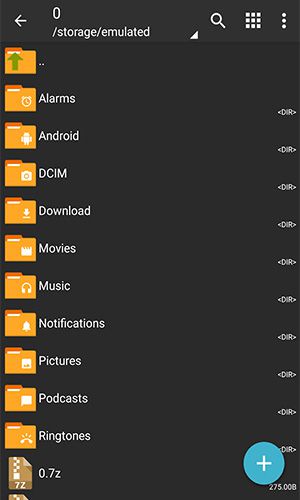 Secure your files
If you have important documents, Zarchiver will help you increase security by setting a password protected. Thereby, your file will be kept safe for all viewers. In addition, this app also supports a content preview feature before decompression, even for files smaller than 10 Mb, you can directly use the contents inside without decompressing. The app secures documents very well, and the flexibility in using documents is also great that everyone will love.
The best compression and unzip on Android
This app is rated as the best compression and decompression application on Android. So far, it has attracted tens of millions of users for many different reasons, such as:
Zarchiver supports multiple devices. Besides, if your device has a multi-threaded processor, the compression and decompression speed will be better.
Besides, the app also supports UTF-8 and UTF-16 characters, allowing you to use a variety of special characters to name files.
Support for freely adjusting and customizing the interface including many features to support the user experience.
Restore the last fix for the Pro version.
File manager
Is Zarchiver Pro APK good?
Zarchiver Pro APK is a premium version from the free version. It unlocks the features of the Pro version so you can comfortably use it. Moreover, it is also slightly optimized to work more smoothly on all devices. You can also rest assured that Zarchiver Pro APK is safe for phones and has been thoroughly tested process.
Download Zarchiver Pro APK free for Android
Zarchiver is a great tool for managing, compressing, or decompressing files on Android. It is easy to operate with an extremely intuitive interface. Besides, we provide you with Zarchiver Pro APK with more advanced features for free. Readers can download it for free at the link below. Have fun!