Angry Birds of the developer Rovio are famous all over the world. It has had huge attention from the gaming community. Each of Rovio's games is designed with those funny birds. Recently, this game maker has released an interesting idea about Tennis matches between birds. They launched a game named Angry Birds Tennis. In which, you will be able to participate in fun matches with multiple players or solo in multiple modes. Besides, you can unlock more birds with special powers. In this article, we will give all the information about Angry Birds Tennis and provide the link to download it for free.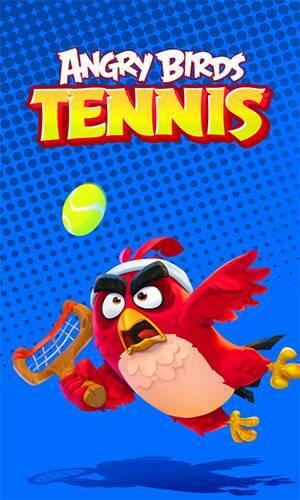 Introducing Angry Birds Tennis
The fun gameplay
In Angry Birds Tennis, players can control one of Rovio's famous birds. You can collect more birds and use them for matches. You will be looking for your opponent from other players around the world. Angry Birds Tennis applies the rules of a real Tennis match. Players will tee off and the opponent will hit the ball back. The match kept going on until one of the two sides could not catch the ball. After winning the ball phase, you will receive one point. You only need to get 3 points to win the match. That would suit a mobile game of avoiding taking too much time for a match. The reward that the player receives will probably be money or the cards of the birds… You can use those rewards to be able to unlock and upgrade other birds.
Interesting game mode
For Angry Birds Tennis, players can play with tournaments and challenges. That's where players can practice their skills with intelligent AI. Gamers can learn how to manipulate the ball in the direction you want before joining the harder matches. A more attractive game is the PvP mode. In which, players can find matches with many players from around the world. You can prove your talent with ranking matches and more.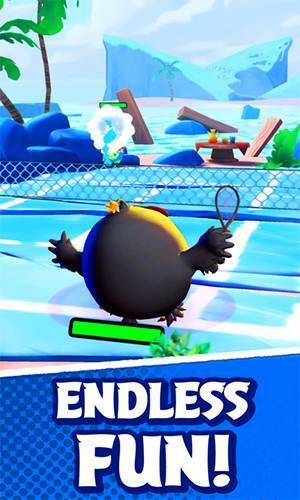 Unique character
Rovio's birds are no stranger to many people. Of course, in Angry Birds Tennis, you will also continue to see them again. Gamers can collect them through rewards from matches. After that, you can grow your birds through training to earn tokens. If there are enough tokens, you can upgrade your bird to increase the stat points such as Speed, Stamina, Power, and Serve. Also, when you reach the necessary levels such as 4, 7, 10, you can unlock some more unique skills of each bird.
New design
Angry Birds Tennis was developed with 3D platform. This appearance of the birds will be like a revolution. They will no longer appear as images or merely fly. Instead, they are incarnated like a human who can operate more flexibly and jump freely. Besides, Angry Birds Tennis also has a design with sharp images, bright colors, striking effects, playful sounds and many other interesting things. Certainly, Angry Birds Tennis will be a perfect choice for everyone.
Download Angry Birds Tennis APK for android
Overall, Angry Birds Tennis is a new and unique game for mobile phones. It has many attractive features in terms of the gameplay, characters and designs. We will regularly update the new versions of the game in this article. So do not forget to visit us often for the latest update and more interesting products. Thanks and have fun!