Day R Premium is an engaging role-playing game from the developer tltGames. The game has got ideas from the war, which is an interesting topic that has been much explored by many game developers. Day R Premium will allow players to enjoy a special aspect of the war game. In the game, you will enter a ruined world after the nuclear war. Players will have to try their best to survive. The game has many interesting features waiting for you to discover. Let's find them out right now!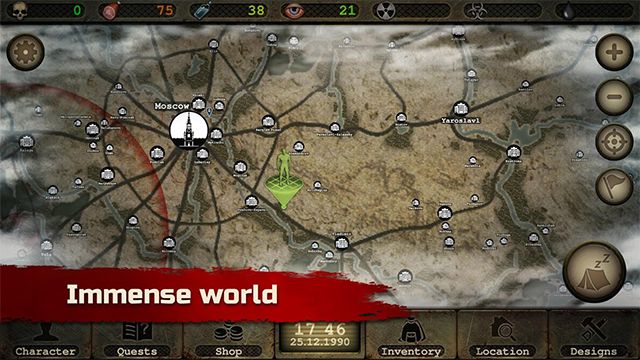 Introducing Day R Premium
The story
In the early 80s of the 20th century, the Soviet Union is the place where our story happens. At that time, the Soviet Union is a large area, which was suffering the consequence of the nuclear war. In the game, players play the main character who survived in the battle and had to go across the entire country to save his family. The dangers come from diseases, radiation and viruses that survivors have to deal with.
Survival first!
Surviving in battles is not easy. Besides, you will have to continue to face many dangers and difficulties in the game. In which, Hunger will constantly occur; zombies and strange creatures are always looking for ways to attack you. At this point, you need to look for what is needed around you to sustain life. But that is not enough. You will need to collect additional materials and create weapons or items for protecting your life. In Day R Premium, you will not stay in one place but have to go through different lands of the Soviet Union. There will be many different changes taking place in your journeys such as weather, terrain and creatures. You should be careful about everything you encounter because they will hurt you.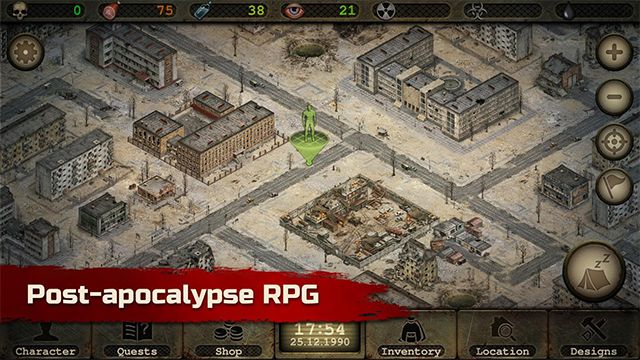 Endless possibilities
Survival is extremely important in Day R Premium. To do that, players need to learn many abilities for their characters. First, they must know how to find food and drink resources on trips. Also, you should collect things that you think useful (usually everything). There will be hundreds of recipes you can learn for using the ingredients you collected. You can match them together to create large items that will help you survive. The game will also bring a smithy system where you can create everything. You even have a lab to produce dangerous biological weapons.
Cooperate with many players
Day R Premium brings an exciting feature that is the cooperation between players. When you play online, you can meet many other players on this shared server. Players can participate in many common activities such as exchanging items or fighting together. In Day R Premium, there will be three main game modes including Sandbox, Online and Real Life. Each of them will have unique points. The online mode will require you to have a network connection. For the remaining two modes, you can play offline anytime.
The design
Right from the start of the game, the player will face gloomy scenes from the ruined world. The world of Day R Premium is grayed out in a way that fits the story of the game. Besides, everything in the game is outlined in detail and sharp. Although the graphics are not so prominent, it shows very fully what a survival game needs. Day R Premium also has some scary and chilling music. Moreover, the sound mainly comes from the activities that the player creates.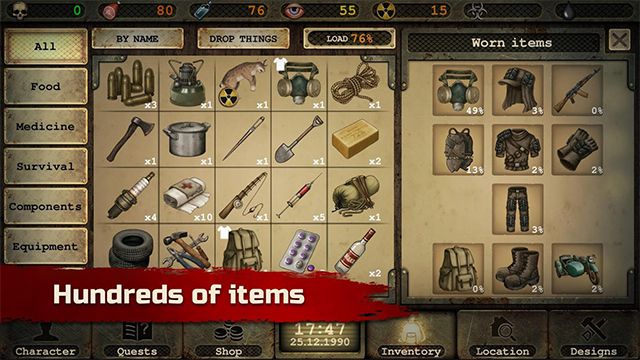 Download Day R Premium MOD APK for Android
Day R Premium is a fascinating game that explores a special aspect of the war theme. It will be a good place for you to show your bravery of survival in a world full of violence and danger. Besides, we provide you with the modified version with more advanced features. Readers can download Day R Premium MOD APK at the end of the article. You will start the game easier. If you have any questions about the game, please leave a comment below. Thanks and have fun!