Deep Town: Idle Mining Tycoon is an attractive idle mining simulator game from the developer Game Veterans. In the game, players will dig deep underground to uncover many secrets and valuable resources. The game will need a strategy to collect, produce and earn huge revenue from this work. You can play Deep Town anytime and anywhere. Moreover, you will still be able to collect coins even if you turn off this game. Deep Town will make you a big boss in a mysterious world. Please join us to find it out right now!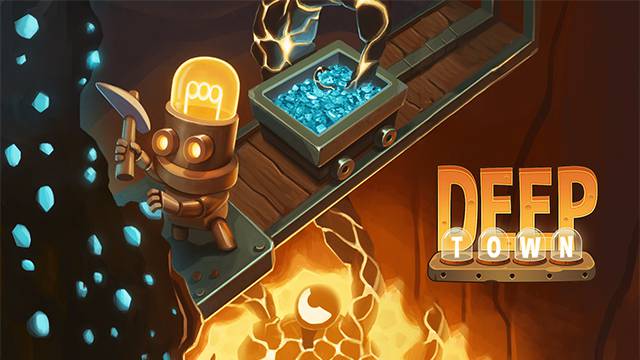 About Deep Town
The story
There are many things on earth that humans have not yet discovered, especially in the underground. Therefore, it makes people curious and always want to discover new things beneath the earth's layers. They have sent many mining ships. The ships will use laser technology and robots to dig deep and explore things underground. You will be in the role of an active and tech-savvy executive, who will build factories, control machines to harvest resources from mines. There, players will become rich bosses and continue to reach more distant lands.
Build huge factories
Initially, gamers visit planets with only one ship. After that, you will need to evolve things to a higher level. By upgrading, you will have better machines and can dig deeper. If you dig too deep, the digging speed will be slower and need to upgrade more machines. At this point, you should consider the solution of converting the mining area. Deep Town has only a few types of manual machines that need your operation. After having more money, you can buy automatic machines. Sometimes the combination of classic and modern will bring a huge amount of resources for you.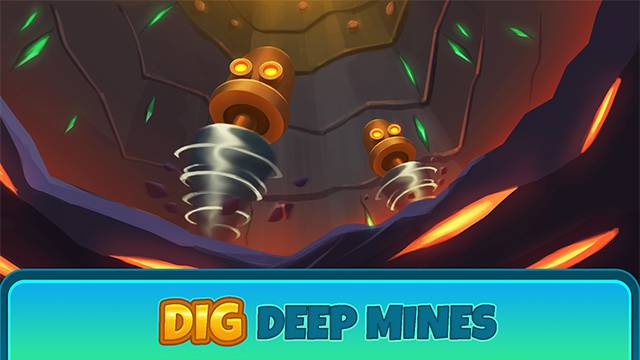 Fight with monsters
The difficulty of digging back into the ground is not only machines or technology but also monsters. They are nesting in the ground and want to stop your mining. At this point, Deep Town will provide you with a few weapons to attack monsters such as Ice Freeze, Nano Cloud, Fire Blast, etc. Besides, you can upgrade your weapons to protect your mines from monsters.
Explore mysterious areas
In Deep Town, each mine is a different place on earth with unique geology. By digging you can know their structure and somewhat help you understand the history of the land. Also, you can discover many civilizations in the ground for thousands of years. Deep Town will be an interesting game that takes you to explore many places on this earth.
Discover new items
In Deep Town, the planets are designed with rocks. Each layer will have many different types of resources and minerals. They will be valuable rewards for miners. However, they make players big challenges. To earn more resources, the miner in Deep Town will need to dig deeper that will require a lot of effort, time and even machines. You can use laser-shooting by clicking continuously and using machines to increase digging speed at the same time.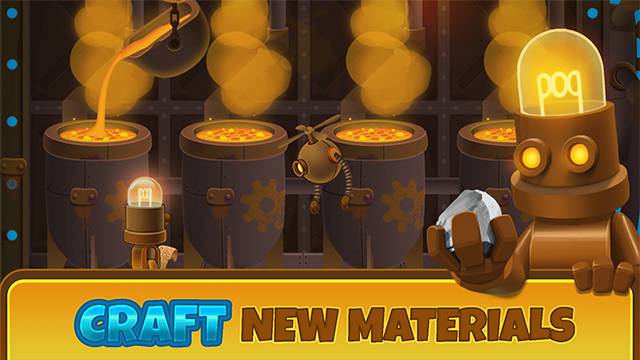 What does Deep Town MOD APK have?
Deep Town MOD APK is a modified version with some other advanced features for players. Many players love the original version but also many people choose this modified version. Therefore, we want to share all versions with everyone. When playing Deep Town MOD APK, you will get a lot of money and crystals. Therefore, you will freely upgrade and buy machines to be able to dig deep. Deep Town MOD APK will give you a faster speed exploration experience than the original version.
Download Deep Town MOD APK for Android
If you are ready to become a mining tycoon in the Deep Town game, you need to download Deep Town MOD APK. This game will be completely free. Gamers can play it anytime, anywhere. Readers can download it at the link below. Don't forget to share this game if you find it interesting! Thanks and have fun!