Haunted Dorm MOD APK is an emerging game. It brings players into the world of new and exciting strategies. Besides, the game has quite similar gameplay to many tower defense games but it is a horror version that you should give a try.
About Haunted Dorm
Haunted Dorm was first launched in the Chinese market with the name 猛鬼宿舍. And Haunted Dorm will be the name of the global version. It is a simple and addictive game. Let's see its key features below!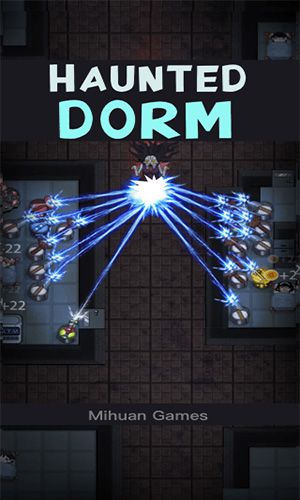 Horror scene
Haunted Dorm takes place in a haunted dormitory, where ghosts constantly attack and harass everyone. You are a dorm person and want to get started on solving ghosts so everyone can have peace of mind. However, your job will be extremely difficult when the ghosts are very strong and increasingly evolve with many different milestones. At this point, you will need to use and optimize the help to be able to win in this horror game.
Unique gameplay
At the beginning of the game, you will advance and stay in a dark room with ghosts and danger lurking everywhere. Ghosts can show up and spook you. At this point, gamers need to build a small base with defense systems so that it cannot reach you. Also. they have to sleep in the room that they created to earn money. The longer you sleep, the more money you will receive. After that, you can continue to use the money to upgrade buildings for a stronger defense.
Besides, Haunted Dorm uses the familiar tower defense gameplay. However, you will have a different thrill than other games of the same genre. The fact that the ghost can appear at any time and grab the player's neck and attack savagely will make many people scared. In short, you need to do everything to be able to survive as long as possible. If the ghost is killed, you win. If it kills you, you are disqualified.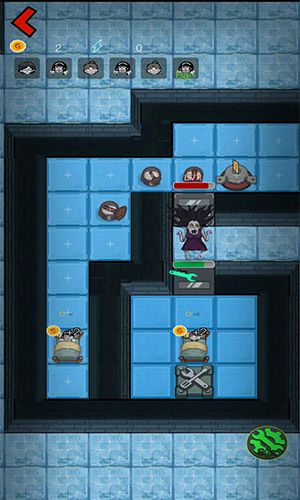 Sleep will have money?
Sleeping for money sounds ridiculous in real life and in many games, but it's real in Haunted Dorm. Specifically, you will buy a good bed and start hiding to sleep to earn money. The longer you sleep, the more money and items you will have. Next, gamers can go to the construction to find out how to defeat this ghost.
Construction feature
The construction journey will be the deciding factor in the victory of Haunted Dorm. Players should work hard to play the minigames to receive the rewards and make the most suitable construction decisions. Depending on your budget, you can have different building strategies. If you want to buy strong defenses that can kill ghosts, you need to accumulate more money. But if you want a long-term battle strategy, you should build basic defenses to start fighting.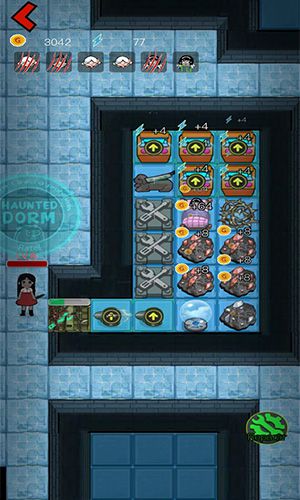 Special design
Haunted Dorm has a 2D design, so it's not too strict in choosing players. Anyone who owns a phone can participate in the game's ghost capture. Although the design is simple, the game makes many people feel interesting due to the horror element. Ghosts with many different shapes and skills will always bring curiosity to gamers. Also, players can exploit a lot of different perspectives of the player and the ghost in this survival war. Thereby, its dramatic elements will be continuously pushed every time the matches take place.
Download Haunted Dorm MOD APK for Android
Haunted Dorm MOD is a fun game and worth experiencing on your phone right now. It brings a sense of horror and suspense combined with the familiar tower defense tactical gameplay, bringing you extremely new experiences.