In the universe, there have countless mysteries that people are looking to explore. Many game makers have exploited this topic to produce a lot of exciting games. Iron Marines is one of the attractive strategy games from Ironhide Game Studio. This is a unique game for smart mobile devices. You will have the opportunity to meet many interesting but dangerous creatures in many mysterious planets. In this post, we give you all the information about Iron Marines, as well as provide a link to download its Mod version for free.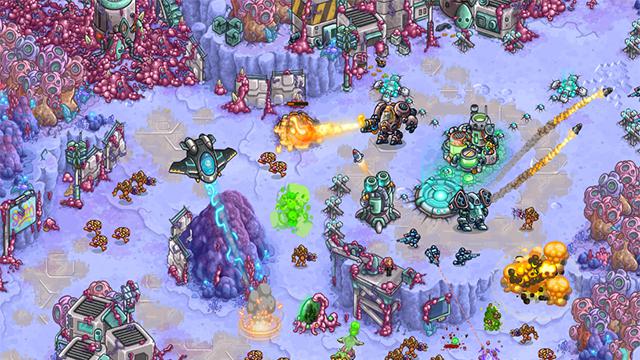 Introducing Iron Marines
Fight with aliens
Iron Marines is not only a strategy game but also an interesting Tower Defense game. Players will see a lot of new things in terms of gameplay. In the game, you will play the role of a commander who controls an army to fight alien creatures for protecting galaxies. You must recruit soldiers and develop a fighting force to fight against many enemies and dangerous creatures. The strategy will be the key to your victory. Your enemies will never retreat, so you have the only way to gain victory is destroying them. You can control the army with many different squads. In which, the defensive squad will help you to protect the bases safely. The battle formation will create attacks aimed at enemies to help you expand your safety zone.
In addition, Iron Marines allows players to create numerous defensive towers and dangerous types of traps. However, you need to know the type of terrain in each map of the game. In the game, there are 14 different battle maps and will increase in the future. Each map will have different layouts. Therefore, your tactics need to be constantly transformed if you want to win.
Recruit and develop heroes
In the galaxy, you need to rely on warriors to protect the safety of others. Your role is the most important to your victory. During the game, you have to collect many different heroes and take them into battles to unleash their power. Besides, you have to power up your heroes with special weapons. Also, gamers can gather the strongest team to defeat all enemies.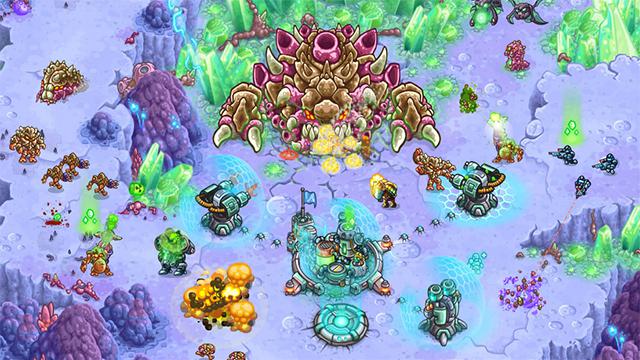 Simple design
Iron Marines is developed on the 2D platform. Although it is not as prominent as many other games, the game still has a special attraction for many players with unique art design style. The characters have lovely shapes like some other games of Ironhide Game Studio. Also, players will experience many exciting images from warriors or extraterrestrial creatures. Iron Marines will not be too outstanding in terms of image, but it will give you an unforgettable experience with unique tactics.
Download Iron Marines MOD APK latest version for Android
Overall, Iron Marines is a unique game for all tactical game lovers. It will have a lot of interesting features that have been loved by many people. I will share the link to download the game at the end of this article. Make sure your network connection is stable to avoid unexpected errors. Do not forget to rate and follow us regularly to update the game's latest versions and other exciting products. Thanks and have fun!