Modern Combat 5: eSports FPS is a unique shooting action game from Gameloft. This is the latest version of the fascinating FPS shooting game series developed on multiple platforms. All games in this Series have the same gameplay as Call of Duty Mobile and Battlefield. The mobile version also has a huge attraction from the gaming community.
Modern Combat 5 provides players with an intense action style, powerful weapons and stunning graphics along with many other attractive features. You can choose a character to participate in the most frantic battles against countless enemies around the world. In this article, we will give you all the information about the game as well as provide a link to download the Mod Apk version of this game. Let's check it out right below!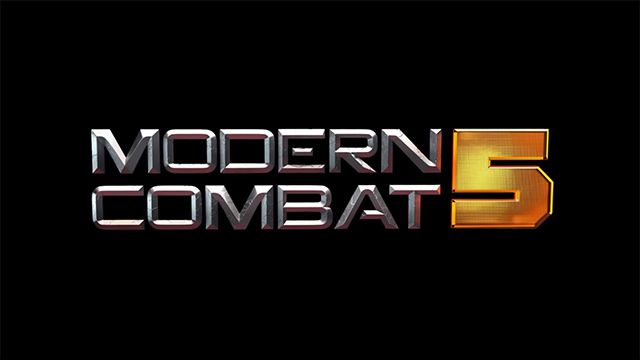 Introducing Modern Combat 5
The gameplay
Modern Combat 5: eSports FPS is a quite unique game developed with some familiar playing styles. With two basic game modes, Campaign and Multiplayer, it will give players different play styles.
In Campaign mode: Players will be able to travel to many different locations in the world. Here, you will participate in the various chapters of the game story, solve all the missions to defeat all terrorists. Besides, you will fight mainly with pre-programmed AI. They won't be very smart that you can quite easily complete those tasks to get rewards.
In Multiplayer mode: This is the most popular mode, which connects the player to each other in multiplayer online matches. Your opponents will be smart online players. This mode will include many small regimes such as DUEL, Squad play, Non-Ranked, Soldiers'league. You can join your favourite modes to get a high position on the world ranking.
Besides, Modern Combat 5: eSports FPS also brings a lot of daily and weekly events. All will be notified in advance for players to prepare time to attend attractive events and bring valuable rewards. Modern Combat 5: eSports FPS also has a first-person game perspective. It will be different from the popular survival fighting games today. However, the requirements for controlling the game are quite similar and need to be fast and accurate.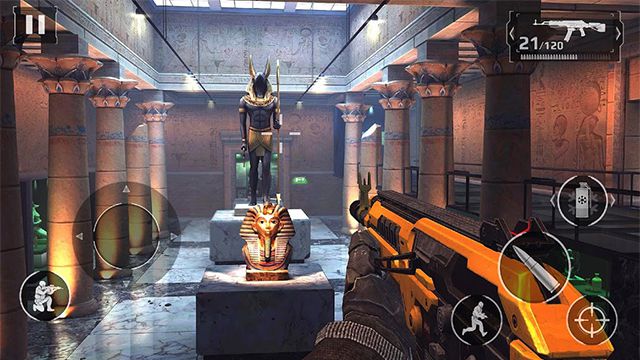 The characters
At the moment, Modern Combat 5: eSports FPS is providing 10 different character classes including Assault, Heavy, Recon, Sniper, Support, Bounty Hunter, Sapper, X1-Morph, Kommander and Marauder. To unlock these characters, players need to reach certain levels. In addition, each character class will have specific powers for their abilities. You can choose a character class that matches your play style. These characters can be upgraded for more power.
Weapons
Modern Combat 5: eSports FPS provides an extremely diverse arsenal. They are divided into different levels for players to unlock. In each level, you can choose different weapons. Of course, you can also upgrade the weapons to make them stronger. Each player can bring up to 3 types of weapons including rifles, shotguns and grenades. You should consider bringing the most suitable guns for you to be able to win easily. In addition, you can pick up other people's guns in matches so don't worry about the lack of weapons for you.
The graphics and sound
Modern Combat 5: eSports FPS provides great graphics with 3D technology. The player's view will be very wide and easy to observe the battlefield. Also, the image quality is provided with a variety of modes suitable for most mobile devices. You can experience a lot of spectacular and beautiful effects. In addition, the sound of the game also improved with detailed voices and lots of other lively sounds.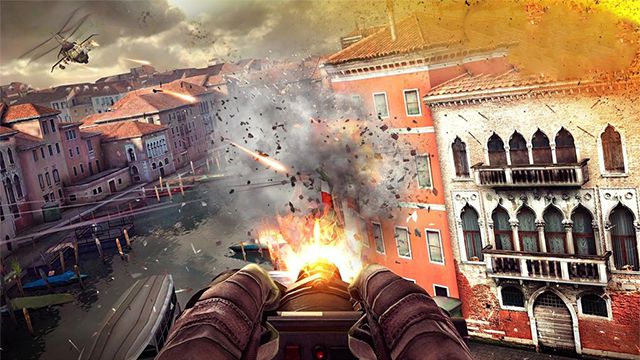 Download Modern Combat 5 MOD APK for Android
Modern Combat 5: eSports FPS is an attractive game. The appeal of the game will be more and more with a large community of players and new updates. Right now, you can download and enjoy the game. If you have any question about the game, please leave a comment below! Do not forget to leave a review or share this game with everyone. Thanks and have a fun game!