Monster Hunter is a popular game series from Capcom for many different platforms. On our website, we have introduced to you an extremely attractive version called Monster Hunter Stories for Android phones. Recently, the developer Capcom has launched a new game called Monster Hunter Riders. There will be many similarities in its gameplay compared to previous versions. However, it is still unique with many difference things. Please join us to check it out right now!
Introducing Monster Hunter Riders
The story
In Monster Hunter Riders, the context is set in the Fergia continent where humans and monsters live together. The people have the habit of hunting monsters and raising them. This beautiful world started being in danger because of the appearance of dark monsters. They always tried to attack, harass or destroy peaceful villages. You will join the monsters that you have raised to fight the dark force to protect the villages and tame the greatest evil monsters. The battles will last throughout this land along with unique missions that will keep players in this unique world.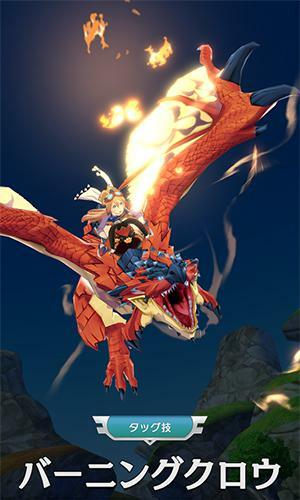 Familiar gameplay
Monster Hunter Riders are quite similar to Monster Hunter Stories in term of the gameplay. Players will connect with monsters through the Kinship stones. After being catched, the monster will be called Monsties and they will accompany the player during the game. In Monster Hunter Riders, players will have to adventure around the land to recruit powerful monsters to know them as Monsties. When you encounter monsters along the way, you will fall into a battle. The battle will take place in turns. Based on the countermeasure of various elements such as fire, water, thunder… the player will take on the battle. From there, you need to grasp many different tactics in using the skills of players and monsters. The match will take place until the squad of either side is defeated. After winning, you will receive rewards. You should accumulate them to be able to upgrade the skills and power of monsters.
Many unique Monsties
Monsties are tamed monsters. They are determined by many different factors in terms of strength and role in the battle. Each Monsties will possess a special element, which affects the power of the skill. Besides, players can create new monsters by hatching their eggs. The baby monsters will inherit the power from their parents. Sometimes, you can get monsters possessing two elemental powers. Also, you can empower Monsties by increasing their levels and upgrading various parts.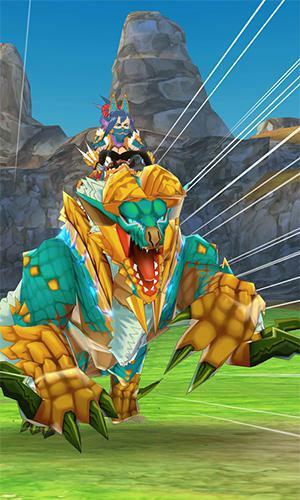 Quality graphics
Monster Hunter Riders has great graphics, which are inherited from its Monster Hunter Stories. Some things will be upgraded such as the map and venue. New lands with impressive landscapes make your match more spectacular. Besides, Monster Hunter Riders will also have beautiful attack effects along with vibrant music will create more excitement for players. Monster Hunter Riders will be a perfect choice for Monster Hunter fans and Capcom developer.
Download Monster Hunter Riders APK for android
Monster Hunter Riders is a fascinating game, which has many interesting features in terms of the gameplay and graphics. In this article, we provide gamers the link to download Monster Hunter Riders for free. Please rate and share this game if you find it interesting. Thanks and have fun!