Tales of Wind is a new and extremely attractive role-playing game. It offers an engaging story, addictive gameplay, quality graphics and lots of interesting features to the players. The game gets ideas from adventures and fights. It will lead players to explore a lot of special parts inside the game. This will be a desirable game for those who love role-playing games.
Tales of Wind was developed by Neocraft Limited, which is a new developer with headquarters in HONGKONG. The game is considered as a debut work of this developer. In this article, we will provide all the information about the game as well as give you the link to download it safely and freely. Let's check it out right below!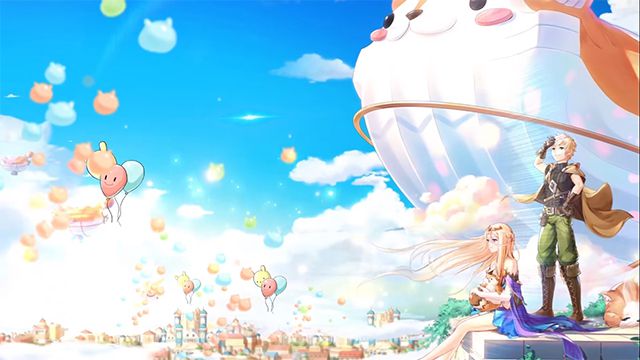 Introducing Tales of Wind
Story and Gameplay
Thousands of years ago, many demons appeared in the land of Arlesdore. The terrible demons always lead to terrible disasters for creatures in this land. In order to save Arlesdore, heroes need the power of light magic. In the game, the players will be transformed into those heroes and plunge into an endless battle to save the world. You can create a hero by changing and customizing your appearance in great detail. After that, you will receive quests to help you get used to the game and the battles. You will try to solve those tasks with your own ability to get your first rewards. From there, you can continue to build and develop your character for more power.
Tales of Wind is a traditional role-playing game. Therefore, you will not feel too difficult to control in-game objects. The usual buttons and navigation will still appear on the sides of your phone screen. You can click directly on them to move and release your character's skills. In addition, you have to collect the rewards to upgrade your character's skills and equipment. It makes you more powerful to deal with the stronger boss.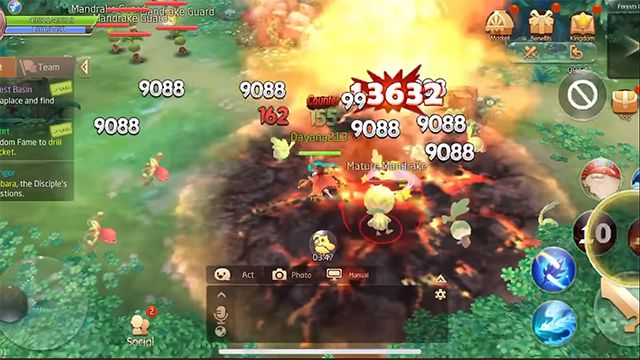 The key features
Tales of Wind has many attractive features of a role-playing game. I will mention the main features that you can refer to before you can install and enjoy this game:
High-quality graphics: Tales of Wind is a fairytale world designed in cartoon style. You will find the characters very cute. Besides, there will be special effects from skills, characters, fashion, pets…, which are all very beautiful. In addition, players will have 3 different levels of the graphics' customization, which will help the game match your devices.
Simple and intuitive control: Tales of Wind provides a good design. The arrangement and layout of navigation keys and skills are quite neat, which help you easily use them without any problems. Moreover, the game will have auto-battle features when the character reaches level 11 to make players freer.
Rich activity: Tales of Wind provides players with a lot of tasks to follow the story. You can constantly explore those tasks and achieve the necessary levels. After that, you can join the side quests and other related activities to get more valuable rewards.
Abundant equipment and fashion: Tales of Wind has a variety of equipment for players to collect and upgrade. That will help your character get more power in the battle. You can also change looks with hundreds of unique fashion.
Diverse characters and monsters: Players can choose a character type including warriors, assassins, magicians… Then you can customize them as your reference. In addition, Monsters are also very diverse. Most of them are lovely and mischievous. But you can also encounter hideous bosses and collect their souls.
Multi-player guild: An indispensable online role-playing game for the community of players. Tales of Wind will have a large community for players to talk and share experiences. You can join the guide and connect with each other to increase strength. Moreover, gamers can also find the best teammate or friend in this game.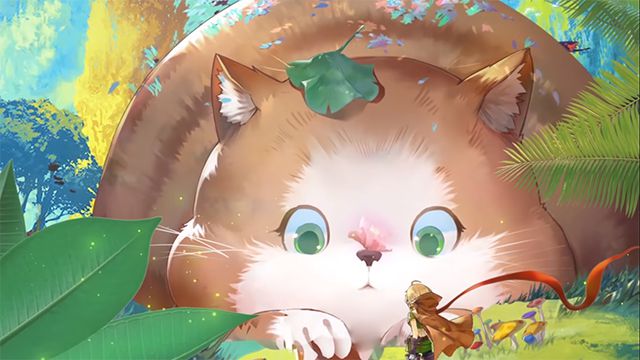 Download Tales of Wind APK on Android
Tales of Wind is a new game in the role-playing genre. It promises to be a prominent game in the market. At the moment, you can download and enjoy this interesting game on our website. Please click the link below to start downloading the game. Don't forget to visit our Blog to find more interesting games and apps. Thanks and have a fun game!