Ninja Arashi 2 is an adventure game full of dramatic action elements on Android phones. This is the second version after the success of Ninja Arashi (the game selected by the editors). In the game, players will join a mysterious world with many challenges of traps and enemies. Also, you can develop your characters to increase their combat ability and create a very interesting game. The game will also have many other exciting features that you can find out right below!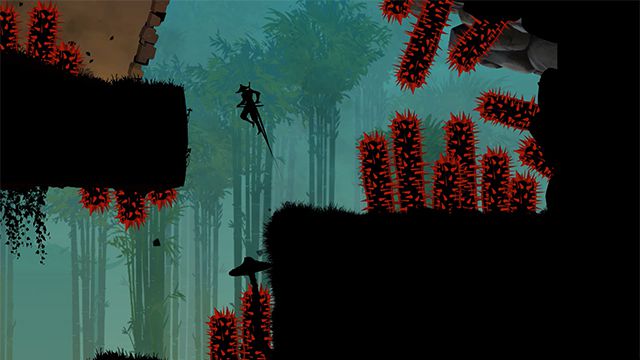 About Ninja Arashi 2
The story
In Ninja Arashi 2, gamers play the role of the main character, Arashi. This is a mysterious Ninja. He once fought with the evil demon Dosu in part 1 of the story. That demon froze the character in a prison. He was later rescued by a mysterious person and led out of the prison. In part 2, Arashi's journey begins. He will have to chase the evil demon Dosu to rescue his son. This difficult journey has officially started.
The gameplay
Ninja Arashi 2 has adventure gameplay combined with engaging and challenging combat. Specifically, the player controls the character to move through different areas. To win the game, you need to get rid of all traps and destroy all enemies. Besides, your character will have 3 lives and some skills to fight. You should note that, just with an enemy attack or a trap, your character will lose his life. You will be revived at the previous checkpoint and continue your journey. Moreover, players have to make use of everything you have to get out of danger and get more amazing rewards.
In Ninja Arashi 2, players will have only one game mode that is the story. Currently, it offers players 3 different maps, each of which represents a part of the story with different levels. The higher the level is, the higher the challenge will be. At this point, you still need to win to unlock the next level. After each game, your performance will be rated with stars. You will need to achieve at least one star to complete the game. Also, the maximum of the star is three.
Besides, this game requires the player's good control. On the left side of the screen, there are keys for your character to move forward and backward. On the other side, they are the key to the movements and skills of the character. Also, players need to coordinate both controls smoothly to overcome the challenge.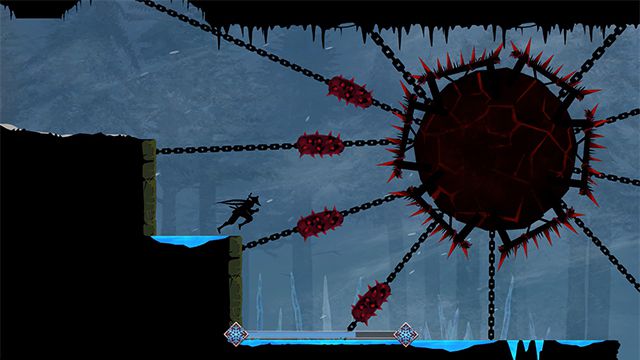 Strong skills
In the game, Arashi possesses 5 skills to assist you in battles. Each of them has up to 10 levels. At this point, you should upgrade and develop them to get more power. Specifically, each upgrade will help your skills have a bit more different advantages, such as reducing cooldowns, increasing damage, increasing attack range… However, you need to spend resources on each upgrade time. The more you upgrade, the more materials you will need.
Artifact
The Artifact is a special item, giving Arashi great benefits. They are hidden in story mode levels and are often found in inconvenient locations. Every time you play, you will see them appear in a different position. However, if you want to get Artifact instantly, you can unlock them with real money. Currently, there are 8 types of Artifact for you to choose from, including Akumu, Sword of Tatsuma, Onimori, Dotaku, Golden Shuriken, Sacred Tsuka, Meiyo, Coin of Luck. Also, each Artifact will provide unique abilities, which you can discover more about them gradually.
Great design
Ninja Arashi 2 has simple 2D graphics with a shadow style. It means that the characters and enemies have no real faces. Instead, they are just shadows like a human shape. The game works very smoothly with fast movements like a game of Hack and slash. Also, the music is like a Ninja movie with impressive background music and the character's thrilling action sound.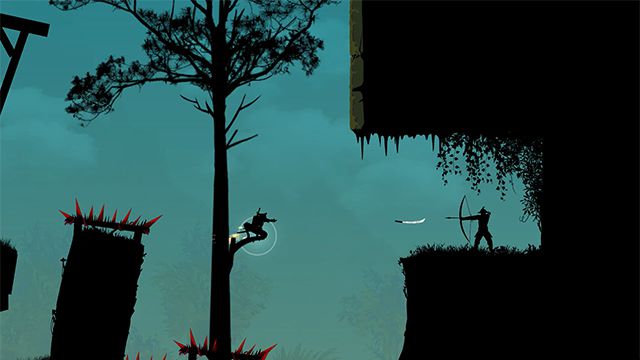 Download Ninja Arashi 2 MOD APK for Android
Ninja Arashi 2 is a free game on the Play Store. Besides, we provide you with its Mod version for free in this article, which will bring you more advanced features. Specifically, you will have an unlimited budget for shopping and do everything you like in the game. You need to download this version manually with the APK file at the end of this post. Readers just need to click and select the version you want to download.
Summary
Ninja Arashi 2 is one of the most fascinating and entertaining adventure games on the market today. The game's features are quite interesting. Besides, the gameplay and control are intuitive, making it run smoothly. I firmly believe that everyone who experiences this game will find it very interesting. However, the number of levels is still quite limited. Please follow the game for more updates from the developer. In the meantime, you can find many other great games on our Blog. Thanks and have fun!