If you are a mobile game enthusiast, you may have once heard the famous game, PUBG. In early 2018, Tencent Games has officially launched a mobile version for PUBG called PUBG Mobile. Today, I would like to introduce you to another version of PUBG Mobile called PUBG Mobile Lite, which is a great fun idea for PUBG lovers. With PUBG Mobile, you will need around 1.5 Gb to be able to install the game and many other settings for the game to work smoothly, so you will need a high-end phone.
PUBG Mobile Lite delivers a lightweight capacity of 350 MB to download and install quickly for a variety of devices without sacrificing the experience of traditional PUGB games. Because of this, PUBG Mobile Lite is gradually becoming the first choice for many people love this game. In this article, we will together find out how good Tencent Games created PUBG Mobile Lite.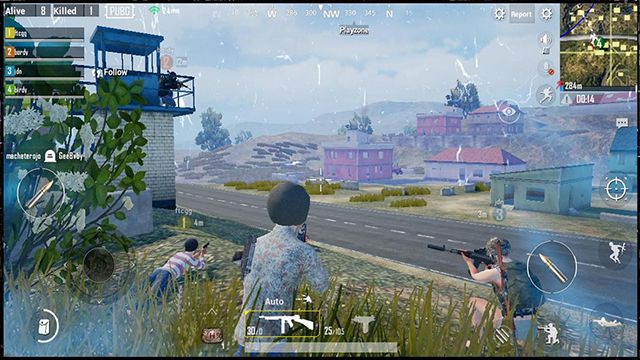 Introducing PUBG Mobile Lite
The gameplay
PUBG Mobile Lite will retain its traditional Battle Royale gameplay, so you will not have to learn much to get started with this. Instead of having 99 enemies in an 8×8 km map, PUBG Mobile Lite will only have 39 enemies in the 2×2 km map for the player. The pace of the games will be faster and better for matching the game on the mobile. Entering the wars, you will still have to do many familiar tasks from parachuting, collecting weapons, items, fighting, and getting rid of the vicious circle. Your mission is not only to fight and defeat many enemies to win but you need also to be the last survivor on this map. You have to train your character with many different skills. You do not have to fight your way to the end then be defeated in vain. Instead, you should try to collect many weapons, ammunition and items to prepare for the final battle.
In PUBG Mobile Lite, the safety circle will also narrow down over time. Therefore, you need to constantly move, not to stand still, waiting for other players to kill each other. You will also be supported by the vehicles appearing in the map such as cars, motorcycles, etc. However, you should be careful with using these vehicles because the enemy will easily see you and knock you down with powerful guns. PUBG Mobile Lite also requires good concentration, you will need to watch well and hear noises to recognize the enemy and other dangers. You should use headphones when playing to make sure the sound will be better.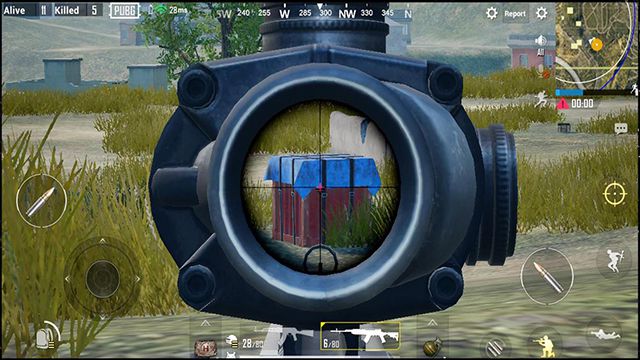 The abundant weapon collection
PUBG Mobile Lite also owns a rich arsenal of weapons. You will find many different weapons that many other survival games do not have. These weapons are divided into many categories including:
Melee weapons: Currently, you will have only four melee weapons: Crowbar, Machete, Sickle and Pan. You can own them as a defensive weapon when weapons are not available. Pan will be the most powerful weapon in this category because it has the biggest damage and blocks all types of ammunition.
Pistol: The current 5 pistols are P18C, P1911, P92, R1895 and R45. The pistol will be a good weapon in the first minutes of the game. If you have a habit of forgetting to use a pistol, you should choose a gun with the same type of ammunition as your main weapon to save your bag space.
Shotgun: You will usually find three types of shotguns, but in my arrangement, it will be five shots including S686, S12K, S1897, Sawed-off and Win94. According to the evaluation, you should find and use the three best including S686, S12K and S1897. They are the good guns that bring high efficiency for the fight.
The submachine gun: This is one of the most effective guns in close combat. It will not be inferior to Shotgun. But with this kind of weapons, you will get more ammunition and the faster shot speed. The four submachine guns are usually Vector, UMP, Tommy-Gun and Uzi.
Rifle: This weapon is a favourite one and is chosen by many players as the main weapon because of its features such as multiple bullets, fast firing and high accuracy. You will find four rifles: SCAR-L, M416, M16 and AKM.
The sniper rifle: This is one of the most powerful weapons with great damage, long range, but to use them is more difficult than other types of guns. You will also often see four different numbers including Kar98k, SKS, Mini 14 and VSS.
In addition to the common weapons mentioned above, you can obtain a variety of weapons through the random boxes on the map. Many special weapons will be available such as AUG A3, Groza, AWM, Mk14 EBR, M24, M249, Bows.
The design
PUBG Mobile Lite is designed not to be inferior to PUBG Mobile. The game will still be using powerful Unreal Engine 4 technology to build images. You will still see stunning images with beautiful effects in the game. But the points that make PUBG Mobile Lite the difference and better for many devices are a good capacity, the map size and the moderate amount of players and the minimalist graphics. PUBG Mobile Lite will focus on the gameplay and smooth movement of the player rather than the direction of what is so majestic and flashy. You only need a low-end smartphone for around $ 100 to play PUBG Mobile Lite with the smooth gaming experience.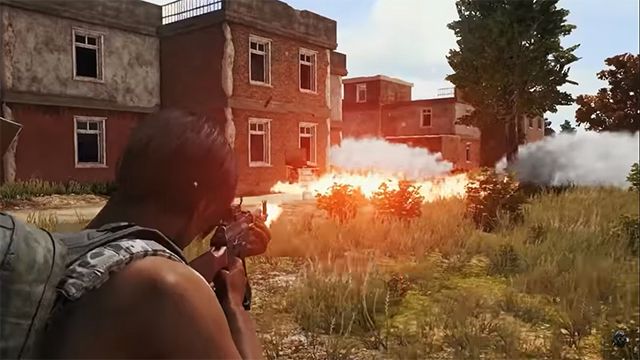 Download PUBG Mobile Lite APK for android
In general, PUBG Mobile Lite will be a good choice for many players using low-end or mid-range mobile devices. Tencent Games has directed many segments of users to attract more players to PUBG. This can be a right strategy when their competitor, Fortnite, is not doing this. If you love Battle Royale games, PUBG Mobile Lite is a perfect choice. It is for devices that do not meet the high configuration requirements. Please leave your feedback on this game. Thanks and have a great gaming time!