Harry Potter: Wizards Unite is a fascinating adventure game, which is developed by San Francisco WB Games and provided by Niantic. It is a real-world game like Pokémon GO. Harry Potter: Wizards Unite brings a mysterious story, new gameplay and many attractive features. Besides, the game is inspired by the wizarding world in the Harry Potter series. Players will be able to access real-world locations and use magic, explore mysterious artefacts, see the iconic characters and monsters that appeared in the Harry Potter series.
Harry Potter: Unite Wizards is announced at the end of 2017. It is expected to be released for two major mobile platforms, Android And IOS in the second quarter of 2019. Currently, the game is allowing open registration on Google Play. In addition, we bring you a great way to download and install the game with APK files, which the players can immediately enjoy the game without waiting. In this article, I will give you all the information about Harry Potter: Wizards Unite and a link to download the APK file. Let's check it out right below!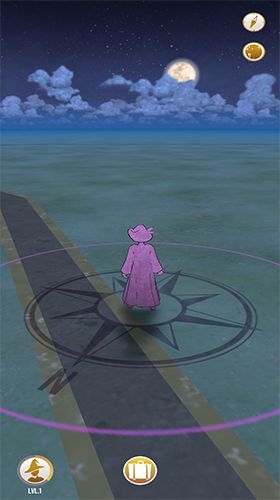 Introducing Harry Potter: Wizards Unite
Unique gameplay
A terrible disaster has hit the world of witches. That makes magic items, creatures, people and many other things appear mysteriously in the Muggle world. In which, you will transform into a junior witch in a special force. Your mission is exploring the world, dealing with disasters and keeping your spells safe. Harry Potter: Wizards Unite has a different play style from most games today. It will require the player to work while playing. When you move, your witch will move similarly. When you go to real-world locations, there will also be similar locations in the game.
In addition, you need to use a variety of spells to defeat harmful magic. Gamers have to keep their eyes out for things that appear around them because those things will help them a lot. Keep pulling and changing the in-game perspective to observe and detect changes. Besides, the fortresses will be a gathering place with up to 5 players to fight with demons and Death Eaters. Sometimes, you will encounter dark witches. At this point, you have fast-paced duels between defensive and offensive spells. In addition, there will be many other interesting points while playing that requires the player's study.
Note: During Harry Potter: Wizards Unite, you need to connect to the internet, connect to GPRS so your phone will quickly run out of battery. You should prepare yourself a backup power source. On the other hand, you can also enter the game's settings to enable battery saving mode.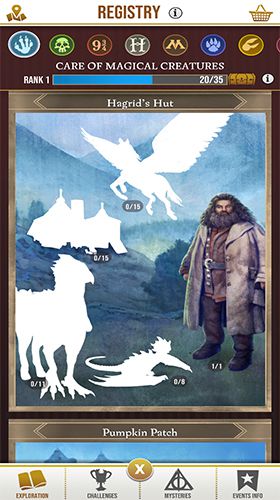 The key features
3D graphics: Harry Potter: Wizards Unite is built with AR technology. It simulates your real world. You will be located through GPRS. There will be new experiences on the graphics part of this game. In addition, Harry Potter: Wizards Unite has nice images with familiar characters, objects and creatures that have appeared in the original story.
Connect: There are many players that will appear around you. You can move near them to connect with them. Besides, you can join them in magic activities. You will have a wealth of fun with different interaction than traditional games.
Manufacturing and upgrading: Harry Potter: Wizards Unite brings many parts for players to be creative. Gamers can manually create drugs, poisons… In addition, the game also brings unique wands so that players can upgrade them.
Collect: There are hundreds of items, people, magical creatures, books… for players to collect. Players will be ranked based on the items they have.
Diagon Alley: This is a place to sell items in the game. In which, you can shop with in-game currency or with real money. Besides, gamers can use the money to buy the necessary items. However, spending money in the game will be somewhat limited because you will earn less. You can wait for Harry Potter: Wizards Unite Mod APK to get unlimited money.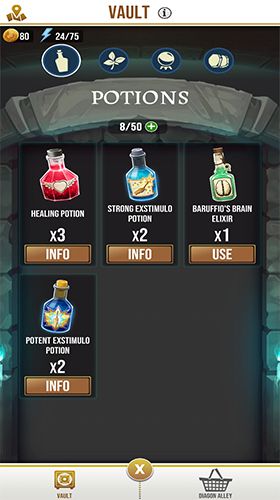 Download Harry Potter: Wizards Unite APK for free on Android
Harry Potter: Wizards Unite is a new, unique game with unique gameplay and beautiful graphics. The game promises to create another craze for the Harry Potter fans. You can click on the link below to download the game. If you have any review about the game, please leave a comment below. Don't forget to visit our Blog regularly for more new and interesting games. Thanks and have a fun game!