In 2016, Eyedentity Mobile developer from Korea in the launch of 3D movie Dragon Nest announced a developing game called World of Dragon Nest. Instead of the previous cross-platform versions of Dragon Nest games, it seems that World of Dragon Nest is just a pure mobile game. After being announced, there is almost no additional information of this game that makes Dragon Nest lovers eager and disappointed. However, Nexon recently signed a publishing contract with Actozsoft (Eyedentity's parent company) to come to an agreement on the World of Dragon Nest game. It will be released in many countries in Southeast Asia. All players continue to be eager to participate in the MMORPG adventure world with their friends.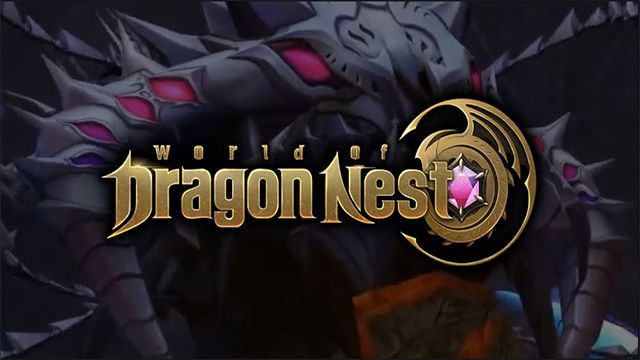 Introducing World of Dragon Nest
The story
The goddess Althea (Altea in the NA version, Lagendia in the Southeast Asian version) is the creator of the Alteria land that was poisoned by the evil sister Vestinel. The poison can only be cured with the antidote produced by Vestinel's magic cup, the magic cup. But this cup disappeared somewhere in Alteria. Players like Alteria heroes must fight evil dragons to find powerful stones that allow them to contact the sleeping goddess to find the cup.
World of Dragon Nest is an MMORPG game developed based on the original game, Dragon Nest. The new story will incorporate characters from the original version along with many new additions. There are hostile forces that will act as villains. They are known as "Paradise Exiles" and they will also serve as the main monsters and bosses in the game. World of Dragon Nest will show more multiplayer battles. It will focus primarily on guild war and lord war as a core part of the game.
The gameplay
World of Dragon Nest still has character classes. However, choosing weapons also determines the skills that characters can use. It may make gamers interested in. Besides, the game has a non-targeted battle system. This means the fighting depends on the skills of all players. You can move and dodge to win. Even players with low stats can go very far in this adventure.
In the game, players will use skills to attack monsters. When defeating them, you will be able to receive money and valuable items. Besides, you can use them to equip characters, trade or throw them away. The in-game store will also provide rare items to buy with cash but they will help your character more powerful and beautiful.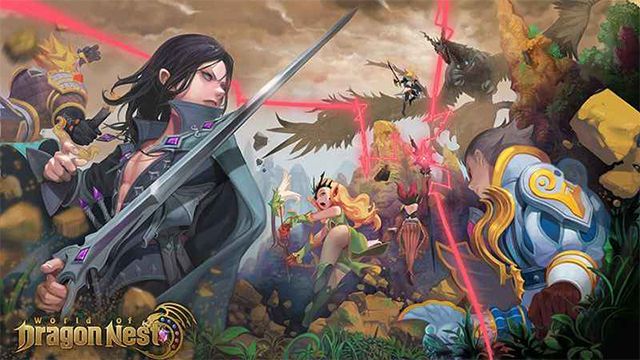 The improved graphics
Dragon Nest is a successful game in many countries. It has a great influence on many players. Also, it is an inspiration for many other entertainment publications such as comics and movies. World of Dragon Nest graphics will be upgraded with 3D technology with cute and lovely style. Chibi-style characters will be of great sympathy for all ages of players.
Download World of Dragon Nest APK for android
There are many different versions of Dragon Nest games already available on the mobile platform. But that game always attracts many players. World of Dragon Nest will be the latest and most impressive version that many players are looking forward to seeing. If you are interested in this game, please pin our article to quickly update to the latest version of the game. Thanks and have a fun game!