Mine Mob Clicker RPG is a simple but interesting Clicker game for Android phones. The game is a remake of the sandbox world, which is loved by tens of millions of players. In this game, you will transform into a hero in a dangerous world. You will have to fight many monsters. Besides, you have to develop your characters by levelling up, learning magic and improving your skills to win the game. Mine Mob Clicker RPG is a simple Clicker game, but the features will surprise you much. In this article, we would like to give you all the interesting information of Mine Mob Clicker RPG as well as provide a link to download it for free for Android. Let's find it out right now!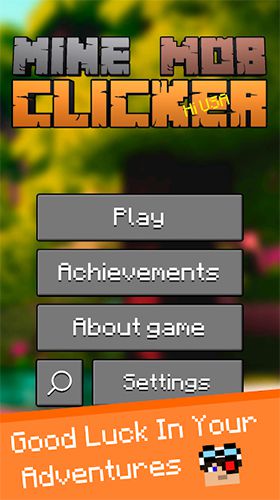 Introducing Mine Mob Clicker Rpg
The addictive gameplay
Perhaps, you have known Tap Titans – one of the famous games of Clicker genre. In the game, you can use your fingers to slash at monsters to destroy them. Mine Mob Clicker RPG is such a game. This gameplay will not have too many changes in Clicker games. Your opponents will be hideous zombies. After defeating them, you will receive many valuable rewards. Besdies, you can buy equipment, unlock maps, upgrade skills and create magic. Moreover, Mine Mob Clicker RPG does not require good skills in combat but you will need a lot of click-to-fight operations. With this play style, you have to use at least two of your fingers to speed up the battle. Players still need to focus on thinking ability to develop the character. You need to study a bit so your character can fight more effectively.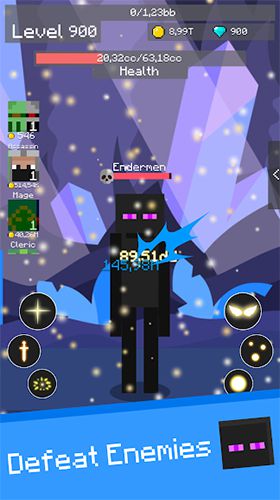 The key features
Many levels: This game has a lot of levels with diverse unique monsters. You will play without being bored with constantly changing monsters. Besides, you can change different maps to create more interesting things.
Various upgrades: Mine Mob Clicker RPG is not like most of the normal Clicker games. The game has a health system for the characters, which allows you to customize and equip characters. Upgrading will also help your character stronger.
Special magic: New magic system will allow you to build the path you want to go. Use the magic you learn to attack and defeat the enemy quickly.
Visual-Real system: Changing day and night is quite an interesting thing in Mine Mob Clicker RPG. You will experience unexpected changes both in landscape and fighting mechanism.
Store: Mine Mob Clicker RPG has a store system. You can buy effective combat support items like blood, energy, treasure chests, etc. You can use coins and gems to buy those items and use them during battle.
Interesting design
Mine Mob Clicker RPG is built with Minecraft style. However, it has nothing related to Minecraft or developer Mojang or Microsoft. The game still has differences in design with simple 2D graphics and bright colours. Also, the sound of the game is quite good with very exciting and stimulating non-verbal music. Some other fighting sounds are also added to make the game more diverse.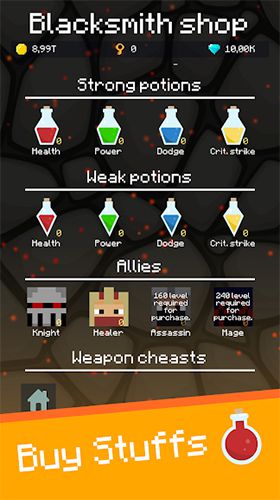 Download Mine Mob Clicker RPG MOD APK for android
Mine Mob Clicker RPG is a simple but very attractive game for players. It is simple in gameplay but requires good thinking abilty in character building. The game is free in this article. Please click the link below to download and install it. If you have any idea about the game, please leave a comment below. Thanks and have fun!