Developer King is famous for many great intellectual and cute games. Recently, they have developed an attractive strategy game called Legend of Solgard. This is not only a war but also a very special adventure of the heroes. In the game, the goal is to fight and kick out the frozen enemies and win the most valuable rewards.
Legend of Solgard is a free game offered on many mobile stores. There are many players love it because of the wisdom in the gameplay and beautiful graphics. However, many players still want to find more new things in the way of playing this game. Therefore, I introduce Legend of Solgard Mod APK with more advanced features for you to explore. In this version, you will play and fight ice demons a lot easier. In this article, I will provide you with interesting information about the gameplay, key features and the link to download Legend of Solgard Mod APK fastest and safest.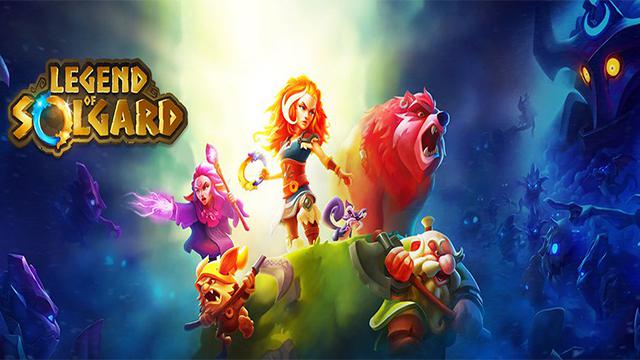 Introducing Legend of Solgard
The gameplay
In the game, Embla will be able to call warriors of a different light. They will have special abilities and powers to destroy the icy wall. However, things will not be easy when the ice lord will bring out his minions to defend. Legend of Solgard will greatly enhance the tactical element. Each of your matches will take place in the first turn. This means you will attack the enemy one turn and the enemy will counterattack you. Here, players will find ways to arrange three heroes together. The size and strength of the heroes will increase rapidly, which will make it easier for you to win the fierce battle.
Legend of Solgard allows players to collect various heroes. Each of them will have different abilities and powers. You can find ways to upgrade and develop heroes so that they become stronger. Besides, in Legend of Solgard, the players will need energy points to start. These points will be limited to the original version. However, you can use it freely and comfortably in this Mod APK version.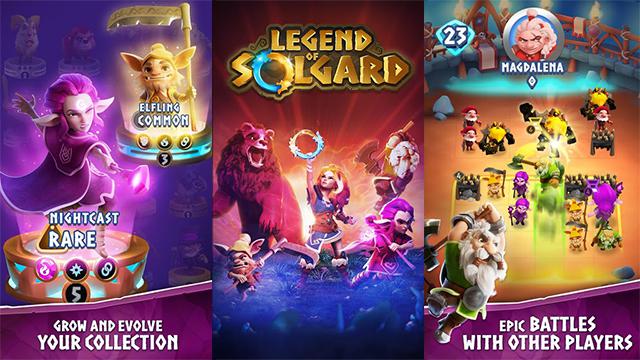 Key features
Beautiful graphics: Legend of Solgard was built with animated style. The images are all very high quality with bright images. Besides, the effects are also extremely beautiful.
Many heroes: Currently, Legend of Solgard has about 40 different heroes with special abilities. You can unlock them through each exciting game. In the future, the game will update more special and interesting heroes.
Rich game modes: The game comes with 7 game modes including Campaign, Treasure Caves, Bounties, The Dungeons, Hero Arena, Boss Arena and Underworld. Each mode will have exciting gameplay and rewards.
Guilds: You can establish or join Guilds to develop together. Also, you can meet different players to exchange combat experiences and have more fun conversations.
More: Legend of Solgard will also come with lots of other interesting features that are loved by many games. You can participate in events, achievements… Besides, there will be additional seasons for players to compete against each other for the high ranking position.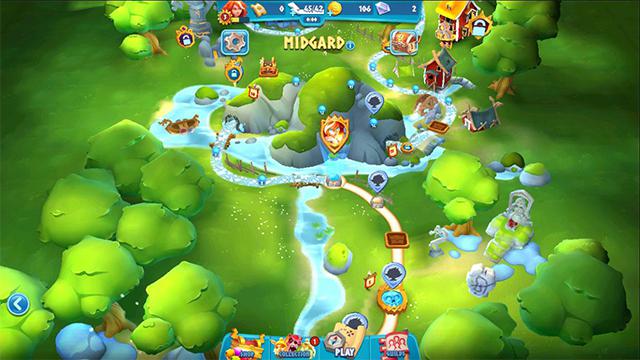 Download Legend of Solgard MOD APK for Android
Overall, Legend of Solgard is an attractive and unique game. You can choose it as a game to entertain after stressful moments. In the future, the game promises to achieve great success like many of King's other games. Legend of Solgard Mod APK is a pretty special version that we want to bring to many players. By bringing in more energy, you can play and fight more freely. The game will definitely have more new versions. So, if you are interested in this game, please bookmark this article to get the latest updates of Legend of Solgard. Thanks and have a fun game!